"This literally can't go on. At some point we're going to have to take to the streets, lockdown or no lockdown."
If you're as active on Irish Twitter as I am, you'll have seen these tweets frequently over the past while. After the Mother and Baby Homes debacle, after the government tried to push CETA through while our backs were turned, after the relaxing of restrictions before Christmas led to a lockdown at Christmas and hundreds of deaths etc.
The pandemic is all-encompassing, having changed utterly every facet of our daily lives. It is so time-consuming and distressing that we are wont to forget that other issues need our attention and will have grown in importance when we can finally get round to them.
ADVERTISEMENT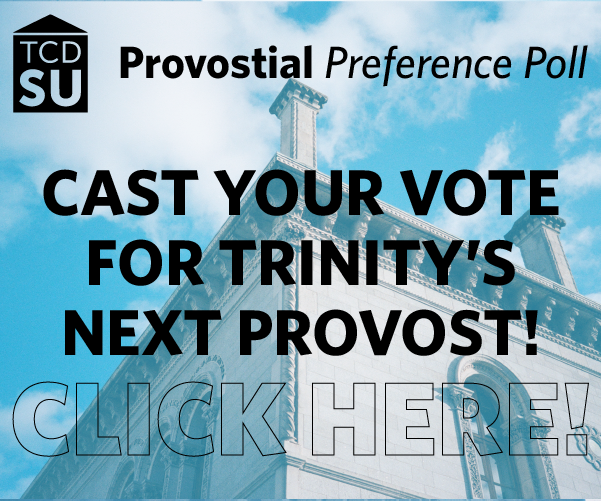 Student activism in Ireland has taken to the internet. Young Greens organised against the current coalition via Whatsapp, secondary-level students planned to thwart a traditional approach to the Leaving Certificate via Twitter DMs and Trinity College Dublin Renters' Union's (TCDRU) inaugural Zoom meeting was plagued by creaking pipes in the background.
Our activism is less effective because of this. There is only so much that angry tweets and emails to TDs can do. One of the best things, until now, was that one can simply ignore technology. Now, it's allowing politicians to ignore the concerns of their constituents.
We are wont to forget that other issues need our attention and will have grown in importance when we can finally get round to them
Phone calls go unanswered and online petitions are downright rejected. Many emails, painstakingly crafted by activist groups for those who aren't comfortable writing their own, go unheeded and ignored or receive an impersonal, cut and paste reply. It is nearly impossible to hold politicians to account when you can't go further than five kilometres from your front door, especially when public representatives have blocked you on Twitter.
Students are innovative. We are the "future leaders of this nation". We aren't quiet about what we need and are the first outside the gates of Dáil Éireann when a protest is called. We organise for many things, even those deemed trivial by others. Often dismissed as idealists, we know what we want and the kind of nation we want to live in. We are often accused of picking up one toy and putting it down again when we grow bored of it, which is not the case. Students have always been at the coalface of Irish activism and we are often among the first to sound the alarm on injustices. Alice Walker once said that "activism is my rent for living on the planet". It is clear that students pay more than any other generation.
Protesting is often considered a rite of passage, and students frequently take on issues that people are afraid to touch or do not notice. Many of our current politicians and lifelong activists cut their teeth protesting during their time at college, and it is considered to be the time in one's life when we best understand what truly matters to us, and what does not merit our efforts. We may be the most comfortable of the generations when it comes to technology and we know how to raise our concerns, but our demands aren't being taken seriously because they can be easily ignored.
Often dismissed as idealists, we know what we want and the kind of nation we want to live in
Students' anger is exacerbated when we see the far-right anti-lockdown protests go unpunished. We won't break lockdown restrictions because we constantly fight for others and won't put others in jeopardy no matter how serious the issue is.
However, one fact is abundantly clear: you simply cannot beat being on the streets in front of cameras. These issues will not go away and, in many cases, if we wait too long the solution will be harder to grasp or no longer sufficient for the scale of the problem. In some cases, it will be too late to do anything.
One of these areas is climate change. If the government passes the Comprehensive Economic and Trade Agreement, climate activists will be at a massive disadvantage in the future. Corporations will be able to sue the state for loss of income, meaning that those who profit from destroying the planet, to name but some, can force the nation to remain weak on the climate. We can't afford this when we're already scarily low on time. We need to figure out a way to get the government's attention and fast.
I'm not writing this to advocate for breaking lockdown restrictions. I'm writing this to remind you that we can still fight. We have to come up with new ways to capture the attention of representatives across the island. It's time for us to think outside the box. It's what we're told to do in every Zoom class, after all.
---
Tara Nic Giolla Seanáin is a former chairperson of the Young Greens.