Trinity College Dublin Students' Union (TCDSU) will now provide free period products in on-campus bathrooms, following the union becoming Anytime of the Month Ambassadors.
Products will be available in all open female, accessible and gender-neutral bathrooms.
Anytime of the Month is a student-led social enterprise which works to alleviate the effects of period poverty and ensure access to period products. TCDSU Welfare and Equality Officer Leah Keogh and TCDSU Gender Equality Officer Sierra Mueller-Owens organised the initiative.
ADVERTISEMENT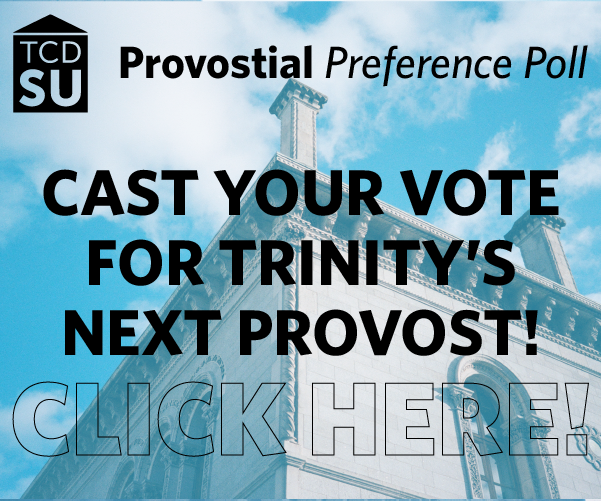 In a statement to The University Times, Keogh said: "TCDSU have recently become Anytime of the Month Ambassadors, committing to actively work to alleviate period poverty on campus through the provision of period products."
"So why did we do this? 50 per cent of Irish people who get periods, struggle to afford to pay for period products. That was [a] good enough reason for me", she said.
"While we continue to make progress in our fight for the provision of free period products across all HEIs, we have a way to go. This is as an interim measure to address period poverty in Trinity."
"Myself and the Gender Equality Officer Sierra made an application to the Equality Fund to stock campus bathrooms with period products. We are working with the JCR to extend this service to Halls and as campus reopens, student spaces and off-campus locations will provide free period products too!"
"We will also be launching a menstrual cup delivery service very soon, so keep an eye out!"
In 2019, The Union of Students in Ireland (USI) voted to campaign for free sanitary products to be made available nationally, at a meeting of its national council held in Trinity.
It is estimated that sanitary products cost an average of €8,100 over a person's lifetime. Ireland's National Strategy for Women and Girls identified students as one group at risk of period poverty.
According to a survey of more than 1,100 young girls and women aged between 12 and 19 years, carried out by Plan International Ireland, nearly 50 per cent of Irish teenage girls struggle to afford sanitary products.