The interview committee deemed three candidates out of six ineligible to run to be the next provost of Trinity, College has confirmed to this newspaper.
Prof Sarah Alyn Stacey is at present the only disqualified candidate to have publicly declared her candidacy. The other two candidates are unknown.
Prof Jane Ohlmeyer, Prof Linda Doyle and Prof Linda Hogan all made it through the process, which has garnered criticism in recent months.
ADVERTISEMENT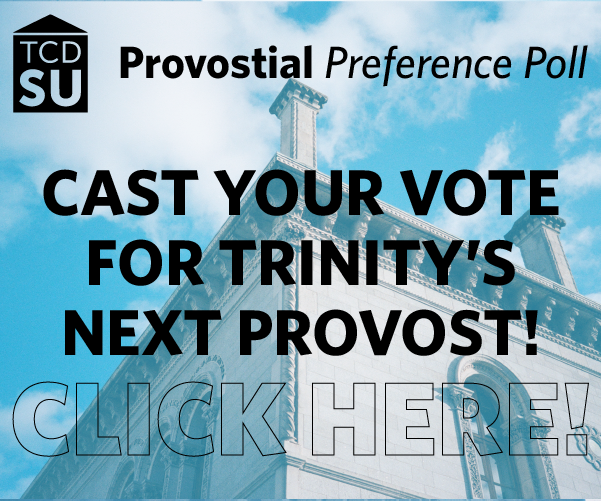 In a recent email to staff, College Registrar Brendan Tangney defended the Provost election process, saying that the college community "can rest assured that the process followed to date is fully in compliance with the Statutes".
At the time, this newspaper reported that Alyn-Stacey had been denied entry to this year's Provost election, after a process that she said had "blurred" the distinction between an election and an appointment and given HR a "crucial role" in who will be the next Provost.
In a statement to her nominators – seen by this newspaper – Alyn-Stacey was highly critical of the interview committee and HR. She alleged that they "took it upon themselves to apply a different test from the statutorily-mandated prima facie test".
In last week's email, Tangney said that "while I do not wish to comment on any individual application, for privacy and data protection reasons, I can say that Board at its meeting of last Wednesday, was informed that one unsuccessful applicant at the interview stage did take an appeal to the Appeals Committee and subsequently to the Visitors".
"In both cases the appeal was rejected, with the Visitors stating that in their view the procedures as laid down in the Statutes were adhered to."
"Board was also reminded that the Statutes provide that decisions of the Visitors shall be binding upon all members of the College community; provided that this shall not affect any further rights of appeal and review available under the law of the land", he added.
Prof Sarah Alyn-Stacey has also called on the Fellows to back the removal of the interview process for the Provost elections from the statutes.
Alyn-Stacey said that "we must leave the election fairly and plainly in the hands of the electorate as befit a university of our ancient standing and liberal traditions; we must trust to and respect the intelligence and independent spirit of its academic staff and students to elect the Provost they want, free of unmandated managerialist intervention".
"Unfortunately", she added, "it is this essential freedom of the electorate, together with diversity and respect for the Statutes, which is the major casualty of the present election".