At a time when mental health awareness is higher than ever before, so are the barriers to accessible, research-based information on the topic. Our news feeds are regularly flooded with surface-level mental health tips unsupported by research, while on the other end of the spectrum, there are overwhelming academic papers laced with statistics and scientific terminology. In between, there is an immense lack of accessible content on mental wellbeing that is grounded in scientific research.
Final-year psychology students Daryna Kushnir and Aoife Durkan wanted to create a platform that would fill this space. The result, after months of hard work, is the new Trinity publication Pivot which released its first issue on Monday. The journal aims to make research-based information on maintaining a healthy mental wellbeing accessible to everyone.
In conversation with The University Times, Kushnir and Durkan, who share a psychology background, speak about their long-held interest in the area of mental health, particularly the universal struggles that fall outside of mental illness. "It was something that was brewing in my head for a while", Kushnir explains, "thinking about the amount of people that suffer with things like staying organised, staying motivated".
ADVERTISEMENT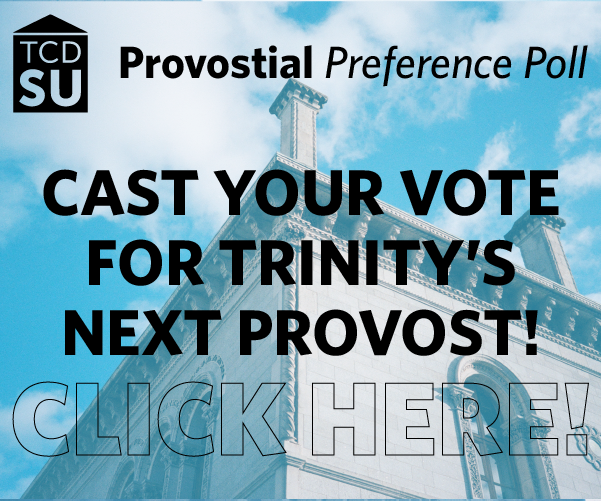 The idea for Pivot stemmed from conversations on a DU Psychological Society (Psych Soc) trip to Lisbon, where the pair got to brainstorming about publishing psychological research in a way that would make it easy to consume. "A lot of the information online is mainly either 'pop psychology' or research papers", Durkan notes, explaining that the latter often involves reading about statistics and p-values. "If you're not familiar with that, it's not going to make any sense to you."
Pivot achieves a middle ground between these two extremes. The publication contains a wide array of pieces submitted by psychology and health science students, as well as pieces written by Pivot committee members. These pieces explore the psychology behind relatable topics such as comfort eating, studying effectively, imposter syndrome and dealing with FOMO (fear of missing out), ensuring that the publication maintains its student-centrism.
Catering to the type of content that students actually want to read was very important to Kushir and Durkan. Before pursuing the publication, they carried out a preliminary survey to discover more about students current behaviours and which topics particularly interested them. They found, Kushir reveals, that "people do search things about their mental wellbeing on the internet, or about the mental wellbeing of their friends". Where this tendency can lead people down rabbit holes of surface-level information, Pivot offers an alternative platform that is both easily digestible and backed up by research.
Kushnir admits that this was "a difficult balance to get" however, as accessibility and science don't tend to go hand-in-hand. Despite this, it's evident even from a brief scan of their first edition online that the editors struck a wonderful balance with Pivot. Filled with pieces applicable to young people and accompanied by visual aids and a clear, flowing format, the publication immediately piques a reader's interest.
The editors express delight over the amount of submissions they have received and are already looking forward to publishing a second issue later in the year. However, the pandemic has dampened their endeavours slightly. "It's quite difficult to get our presence out there on campus, so we've been predominantly doing everything online", Kushnir explains.
Unable to organise a launch event, the pair ensure that a number of physical copies will be published for distribution around campus – however, not so many as to be wasteful. "But at the same time, it's nice to have the physical copies", says Kushnir. "There's some research saying that blue light isn't necessarily the best for reading, so having a physical copy as well is great for some people."
The idea behind the name Pivot, I'm told, is all about balance. (Insert Ross from Friends attempting to manoeuvre a couch up a narrow apartment building staircase). Durkan points out that life as a college student involves managing lots of different things at the same time: adjusting to change, living by yourself and making new friends, all while keeping on top of your workload and social life. "So, it was kind of about balancing all those different aspects of life", she summarises.
Kushnir sets out that Pivot is by no means professional medical advice, for which there are links to multiple resources on their website. On the other hand, "we're very much just focused on increasing your wellbeing, rather than fixing underlying issues", she states. "So, it's a publication for everyone."
Pivot can also be found on Instagram @pivotpublication, where it often posts "little bit-sized nuggets of psychological information", for when people don't have time to read full articles. The first issue of Pivot can be accessed here.