The Irish Research Council (IRC) today awarded grants to eight Trinity researchers as part of the New Foundations scheme.
Today's awardees were Amanda Phelan, Damien Brennan, Eve Patten, Geraldine Foley, Iracema Leroi, Katy Tobin, Simon McCarthy-Jones, and Tamasine Grimes.
Since 2015, the council has funded over €6.5 million in research initiatives across the country, and engaged with over 200 community, voluntary and charity organisations.
ADVERTISEMENT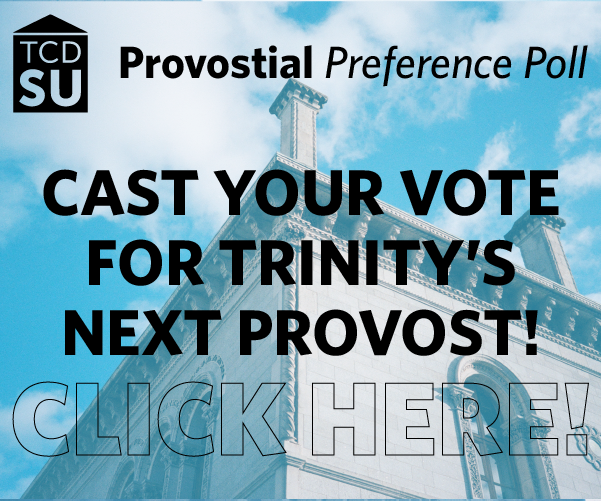 Many of the projects are related to the coronavirus pandemic. Two of the projects recognised include Phelan's exploration of the experience of carers during the pandemic and Grimes's research in the School of Pharmacy into the safety of household medications for those "cocooning" during the pandemic.
Leroi's project will look into loneliness and social isolation related to the coronavirus in the carers who look after people with brain health challenges, while Foley's research will examine the "mutual support between patients and family caregivers for decision making in palliative care".
In a press statement, Minister for Higher Education Simon Harris said: "These research collaborations are helping with some very important community and voluntary sector projects."
"This vibrant sector plays such an important role in supporting different groups in society, including the more vulnerable or marginalised."
He added: "Through partnerships with researchers, such as the projects announced, diverse community organisations can bring new evidence and insights to enhance their services and impact for those that need them."
The New Foundations scheme continues to include funding for research supported by government departments and agencies. A portion of the awards will go to "researchers to work on important areas of policy, including global development, crime, creativity and children".
In a press statement, Director of the Irish Research Council Peter Brown, said: "Extending partnerships with government departments and agencies is a key action under the Irish Research Council's Strategic Plan 2020-2024.
"As the Covid-19 pandemic has shown, the expertise of researchers across diverse disciplines is a valuable resource for policy."
"Accordingly, we are also delighted to be announcing today the New Foundations awards made under strands funded by the Creative Ireland Programme; the Department of Children, Equality, Disability, Integration and Youth; and the Department of Justice, respectively."