Students who are due to submit capstone projects can defer their submission until the reassessment session in August, College said today.
Students will once again be given an automatic right to defer assessments for the upcoming exam period due to the pandemic.
An email to students, signed by Vice Provost Jürgen Barkhoff and Senior Lecturer Kevin Mitchell, said: "We recognise that conditions are still chronically challenging, even if the emergency crisis that arose in early January has dissipated substantially."
ADVERTISEMENT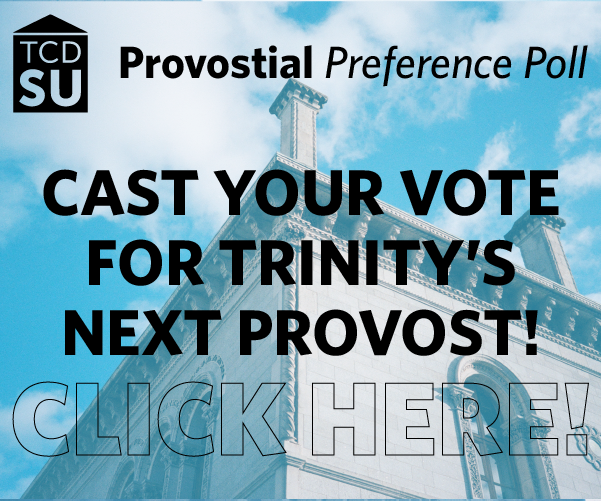 "Students will have the automatic right to defer assessments (examinations or assignments) for second semester modules", the email said. "As for the first semester, you can choose to defer some assessments and not others. Any deferred modules will be assessed in the reassessment session in August, and recorded as a first attempt."
"However, in this instance, no second attempt will be possible before the next academic year (i.e., there will be no "special supplemental" assessments in 2021)."
Students will be permitted to defer the submission of their capstone projects until the reassessment session, but certain modules "may not be deferrable and must be undertaken at the designated time", such as clinical assessment skills.
Students in years where their grades contribute to their final degree will once again be allowed to resit modules even if they passed the first time. However, "students will NOT have the right to re-submit capstone project theses, where a first submission has already been graded and feedback made available".
Students who deferred assessments last semester will sit them in a supplementary session beginning on May 24th. Students may defer these assessments again until August if they wish. However, the email noted that "as for second semester modules, no second attempt will be possible before the next academic year".
Students who wish to defer must consult with their tutor to have a request for deferral submitted to Student Cases before the scheduled assessment. "You will not be asked to submit supporting documentation justifying the request. But you MUST submit a formal request to defer to register the decision prior to the scheduled assessment", the email said.
On extensions, the email said: "Our general advice is that Schools should be quite generous in granting such extensions, in a way that maintains fairness and academic integrity. Generally, extensions for work that was due during term time should be given only until the end of the assignment week of the new assessment period (28th May). Otherwise, students' marks will not be complete in time for the courts of examiners."
"As approved last year, Courts of Examiners (the bodies that consider overall profiles of students' grades in each course and make decisions on progression) will exercise their discretion with greater latitude than normal in determining students' overall grades, taking account of the generally challenging conditions."
Students who fail a module may be able to pass by compensation for "up to to 10 ECTS of modules", provided they achieve a mark of at least 35 per cent in those modules. "Normal compensation rules for progression will apply, but it will not be possible to pass modules by aggregation", the email said.
"It is our hope", the email concluded, "that these measures will offer you considerable flexibility in preparing for and completing your assessments and enable you to maximise the consolidation of your learning from the year".