The Irish Film Institute launched an international streaming service in March of this year, showcasing a variety of Irish-focused film festivals around the world, including the Belgrade Irish Film Festival, the Boston Irish Film Festival, and most recently, the Irish Film Festival Ottawa. Showing later this month as part of Ottawa will be Paddy Slattery's Broken Law and Cathy Brady's Wildfire – both of which feature stories about strong sibling bonds and a focus on Irish culture and lifestyle.
The University Times spoke recently with Paddy Slattery, director of the enormously successful Broken Law, which premiered at the 2020 instalment of the Virgin Media Film Festival. Slattery recalls first developing an interest in music and film after being involved in a car accident at the age of 17, which subsequently left him quadriplegic. "It was kind of fate that brought me to it," Slattery tells The University Times.
"I looked at the media and I looked at what we were consuming on a daily basis, and most of what was being put out there … I considered it to be toxic". Having discovered the huge global impact that media, film and music imparted on people, Slattery felt the desire to share his own ideas and values with the world.
ADVERTISEMENT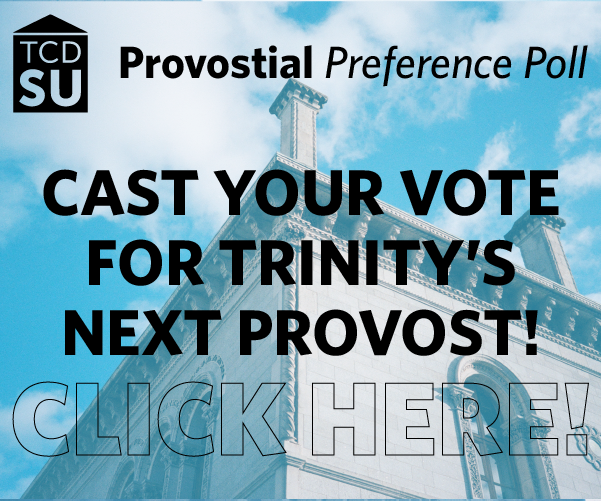 Slattery has experience in multiple aspects of the creative industry, including producing, directing, screenwriting and music. He believes that his experience in different fields has helped him to develop an appreciation for the work others do. "If I can't gain the confidence of a producer good enough to produce my own work, then I might be in trouble!", he jokes.
Speaking about his experience as a filmmaker during the pandemic, Slattery explains how he benefited from the lockdown, strangely. He felt that it gave him "a psychological holiday", whereas beforehand he had been "like a dog with a bone" when it came to pursuing new projects – excitable but unable to take a break. "Of course it's a bit like a prison sentence by now," Slattery laughs. Despite the restrictions, however, he has managed to continue working on projects, and is hopeful to have more content as things slowly return to 'normal'.
Slattery has been working on Broken Law for the last decade, having finished the first draft of his script in late 2009. The film features two brothers on either side of the law – one is a Garda, the other an ex-convict. "It's a bit of a cliche, I know, but it's really about how blood is thicker than water," Slattery tells The University Times. He explains how the film is about a criminal law that is fundamentally flawed, and is a deeper reflection of "our own moralistic laws that are in tatters". Slattery adds wryly that "there's a bit of me in there somewhere, and the rest is just popcorn and Fanta".
Cathy Brady is the director of Wildfire, a film that centres around two sisters and their tense relationship as they uncover secrets from their deceased mother's past. Nora Jane-Noone and Nika McGuigan star in the production. Brady was inspired by the work of American photographer Gregory Crewdson, having been fascinated by his ability to "create a sense of the world and environment", citing this as the beginning of her interest in filmmaking.
Brady had originally studied fine art in NCAD, but "quickly realised I was studying the wrong degree". She subsequently deferred her third year in college and spent some time building up experience within the film industry. With a swift change of direction to suit her true interests, Brady transferred into a film course for the final two years of her undergraduate degree, before going on to do a masters.
Despite having written and directed Wildfire, Brady admits to The University Times that "I never really considered myself a writer". She feels, rather, that she became a writer out of necessity, to unleash the stories in her mind that she wanted to tell. Discussing the polarity between the roles of writer and director, she says that "writing is a very introverted space – it's just me and a laptop". On the other hand, the director role is quite collaborative, allowing her to work with multiple different departments like production, costume design and set design. Despite the collaboration involved in directing, however, she believes the director "has to have a single vision – so it's a very malleable role".
Brady has held a strong interest in the balance between improvisation and script, and experimented with many different short films before delving into the feature-length Wildfire. Her desire to create the film came from working with both the main actresses separately – "there was something so incredible about their range separately, I wanted to unlock their potential together."
Brady cites a fascination with the Eriksson sisters as a starting point for her inspiration: a bizarre true crime case of Swedish twin sisters that threw themselves into traffic in England and survived. It was theorised that the sisters had "a shared psychosis". Brady spoke to psychiatrists as well as two sisters who experienced this "folie à deux" phenomenon ("madness for two") in order to research her idea, until "the environment and the characters started to grow quite organically, with a cast in mind".
Brady and her team received the news that they had been accepted into the Toronto Film Festival on the anniversary of the tragic death of star Nika McGuigan, which gave them "a sense of connection to her." She tells The University Times how it felt strange for the film to "go out into the world without any of us present", as it was screened virtually due to the pandemic. Brady later received the IWC Schaffhausen Filmmaker Bursary award at the London Film Festival, which she deems to have been "the saving grace" of a bizarre year.
Brady expresses an understandable disappointment at the lack of networking and the "buzz" of in person film events in the past year, but hopes to see Wildfire have its cinematic release in the UK in June.
The Irish Film Festival Ottawa will be available to stream on IFI international from April 9th to 13th, free of charge.