Spring has sprung! Bright blue horizons and warm grass are yours to enjoy – that is if the weather sticks around to afford us a few more afternoons of picnics in the park and dodgy deck-chairs. This week, why not watch your lectures on quadruple speed from your garden rather than your bed, or even better, attend your favourite society events from it. Here comes the sun, and here comes another week of fabulous society events!
Monday
On Monday, Trinity will be graced with one of the biggest society collaborations of the year. At 6pm, the Trinity Arabesque Society, Trinity Afro-Caribbean Society, Trinity Italian Society, DU Germanic Society, Trinity Japanese Society, Trinity Korean Society, DU Hispanic Society, TCD Russian Society and Trinity French Society will come together for a wonderfully multicultural Culture Night. This event will involve flag-based quizzes, Scribblio, speed friending and more.
Tuesday
Coming to Trinity Trad Society (Trad Soc) this Tuesday is award-winning musician Mohsen Amini, who will host a music workshop. If you, like myself, are a huge fan of the Scottish concertinist, then you'll want to hop onto Trad Soc's Zoom event at 2pm.
ADVERTISEMENT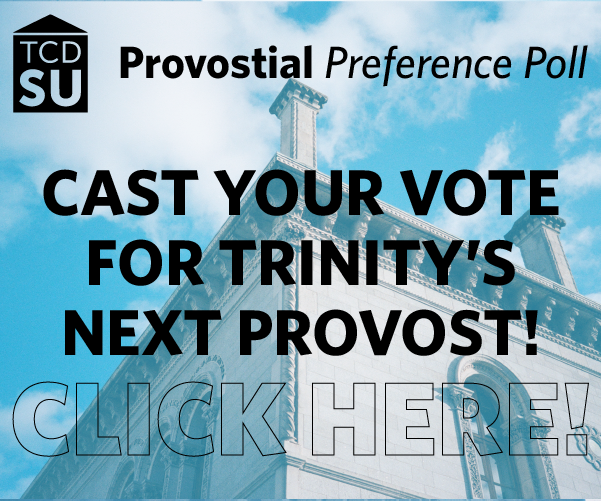 Trinity-educated computer scientist Simon Peyton Jones makes an appearance at DU Computer Science Society later at 4pm. A British professor, Jones specialises in the implementation and applications of functional programming languages, particularly "lazy functional programming" – which sounds like my kind of programming.
If you want a reminder of the sweet bliss of the first lockdown – (because that was everyone's favourite lockdown, right?) – Trinity College Law Society (LawSoc) will host Normal People star Daisy Edgar-Jones over Zoom at 6pm, where she will be receiving the society's Praeses Elit award. Now all you Marianne simps have somewhere to be on Tuesday evening!
Wednesday
At 1pm on Wednesday, DU Modern Languages has its language café, providing you with your weekly injection of multilingual socialising. Why not bring your laptop outside and tell your new friends the Latin for all your garden flora? Or, maybe don't?
At 7pm, you'll be treated to another cultural collaboration between Trinity Japanese Society, DU Hispanic Society and Trad Soc where they'll be discussing traditional music cultures under the banner of "Trad Around the World". And at 7:30pm, the College Historical Society's (the Hist) weekly debate will be replaced with the Harney's final – a debating competition for women and non-binary people. This event's post-debate Zoom schedule is drawing a lot of excitement too – with various breakout rooms planned, you won't want to miss it.
Thursday
The Society for International Affairs (SOFIA) is speaking to one of the biggest independent freelance journalists in India, Kabir Agarwal, on Thursday at 6:30pm. Come to hear about his career and experience reporting on the Modi regime.
At 7:30pm, DU Vegan Society is getting together for a virtual hangout and discussion on veganism – perhaps timely after the gluttonous festivities of the Easter weekend.
Given that committee positions will soon be up for grabs in LawSoc, the society is hosting an Election Information Session at 8pm, which will provide guidance for anyone who wants to run for the society's committee next year.
Friday
In keeping with the past few weeks, Friday is going to ease you into the weekend with a relaxed line-up of Trinity society events. DU Photography Association, however, is delighted to be speaking to award-winning photographer Ejatu Shaw. The conversation will focus on her work, including her content published in DAZED, Vogue, Kaltblut and many more publications. With a few tips from her, your VSCO will be the rival of all your artsblock mates. Time TBC so keep an eye on the DUPA social media (@du_photos).