The Union of Students in Ireland (USI) will roll out a campaign to implement the "Ask for Angela" initiative on a national level, which would enable people in unsafe or uncomfortable situations to discreetly ask for help.
The Ask for Angela initiative allows a person in a social setting such as a bar or nightclub to use codewords to alert staff that something is wrong and that they need help. When an establishment uses the initiative, a person who feels they are in danger can ask for "Angela", a nonexistent staff member. The staff will then help the person leave discreetly and safely.
A motion passed today at USI Congress will see the union's Vice President for Welfare and the Vice President for Campaigns work to create a national campaign to "support, encourage and promote where possible a National Ask for Angela campaign each year".
ADVERTISEMENT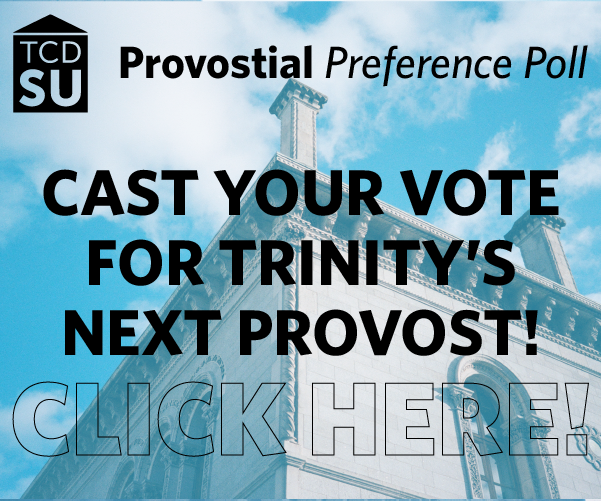 Speaking in favour of the motion, Luke Daly of TU Dublin Students' Union said that "it shouldn't be someone's own purpose" to diffuse an unsafe situation. "That's victim blaming."
"Sometimes we go into shutdown" in uncomfortable or unsafe situations, he added.
USI Vice President for Welfare Clare Austick also spoke in favour of the motion, saying the motion was "very simple and straightforward" and had the "potential to prevent devastating incidents".
"We cannot take chances when safety and wellbeing of students is being threatened"
The motion states: "Congress notes that the concern for student safety within the community is of paramount importance also and student movements have an obligation to work with the local community wherever possible to ensure their safety."
"Congress understands the Ask For Angela Campaign targets student social areas (ie bars, social settings, etc) by offering a safe, easily implemented system to escape a situation that may not be safe for them."
The Ask For Angela campaign started in a pub in Lincolnshire in 2016. Establishments who have an Ask For Angela procedure in place will typically indicate in the women's bathrooms how a person who feels unsafe can call for help.
In 2018, TheJournal.ie reported that the Gardaí had backed a national rollout of Ask For Angela.