Charlotte Ryan | Deputy Features Editor
In the run up to a French parliamentary debate regarding health legislation on March 17th, it emerged that a proposed health bill seeking to ban extremely thin fashion models was likely to pass. The bill, which as of 3rd of April has been passed, makes it a legal requirement for models to have a BMI (Body Mass Index) of a minimum amount that will be determined at a later date by the French lawmakers. The model's BMI must be recorded on a medical certificate at the time of booking a job, and for a period of weeks after. The current BMI minimum deemed acceptable is 18, which is around 55kg for a model with a height of 1.75 metres. In addition to this, an amendment was included that any public media that could be construed as endorsing thinness was to be made illegal and those involved with such endorsement fined up to €75,000 and jailed.
The bill would make it a legal requirement for models to have a BMI (Body Mass Index) of minimum 18 – around 55kg for a model with a height of 1.75 metres – at the time of booking a job and for a period of weeks after

ADVERTISEMENT
The bill is not a revolutionary one, as it follows the example of similar centres for fashion namely Spain and Italy – who in early 2013 enacted laws to ban extremely thin models from public campaigns and runway shows. However, France stands as the premier hub of fashion in terms of both trends and employment, a status it has maintained for arguably over a century. It is therefore understandable that this bill poses an enormous change to how the industry operates, a change being vehemently challenged by many of the prominent French modelling agencies. While the shift will inevitably influence how models are hired for jobs – and consequently how men and women working in the field will seek to present themselves – it remains largely a concern in relation to the international scene. Irish agencies and the models they represent seek a look that is distinctly different from those of the international fashion industry, a point best seen in their preference for commercial models over fashion models.
Speaking to Irish model Li-Ann Smal, a psychology student at Trinity, prior to the passing of the bill, she emphasises the above point, saying that, as young girl growing up in Greystones, she was mostly exposed to "models in the tabloid newspapers, which wasn't really the scene I wanted to get into." She says that the popularity of these kinds of models showed how Ireland values models who are more commercial in general whereas Smal had more ambitious aspirations. She recalls reading fashion magazines at 16 years old, and finding an idol in Alexa Chung: "From that moment, I wanted to be a model." Having gone to the open day of a modelling agency, Smal was signed on at 17 and has been working these last three years. Before she committed to a college course, she took a year out and moved to London, where she was promptly signed with Storm management and travelled through Europe and parts of Asia on jobs.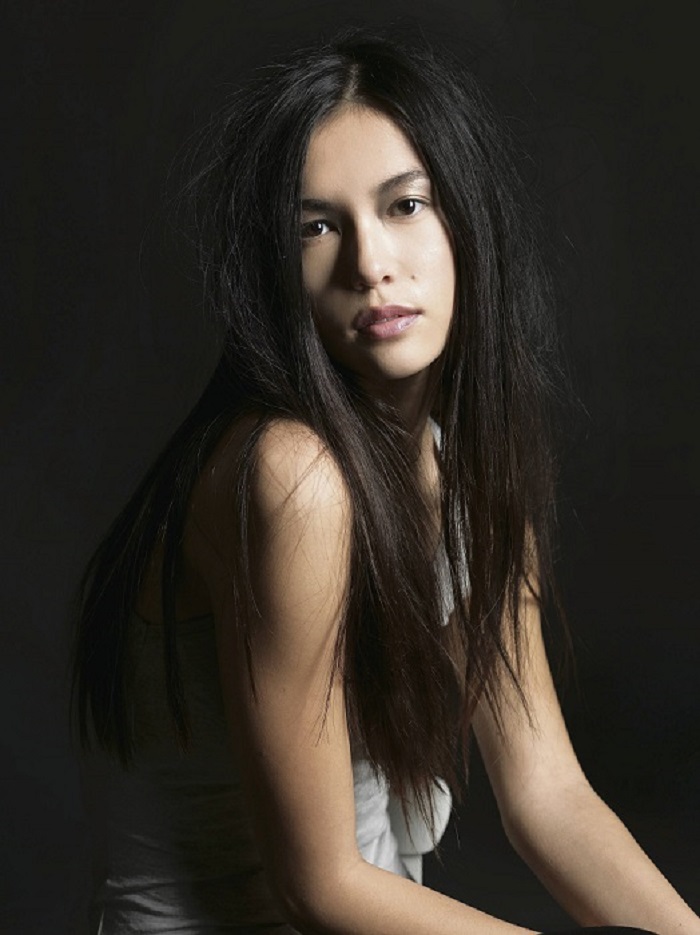 Although such a move was an invaluable advancement on an already promising career, Smal did experience how the aesthetic values for models differed on either side of the English Channel. Speaking on the hiring agencies she says "They value girls who are more unusual looking, or that have an edge. Your measurements – height, hips, and waist – also play a much larger part abroad where taller, skinnier girls tend to be more sought after." Coming from an industry where the extent of the difficulties she encountered were pains from cumbersome head pieces or too-tight shoes, Smal did experience limitations on what jobs she could take on based on her height (5'8") and shoe size (4). "It sounds a bit ridiculous that shoe size can have an impact on the jobs you book, but designers make a sample size for their shows for all the shoes, usually a 6 or a 7 which are the most common women's shoe in modelling." She says that her slightly more curvaceous figure, a definite advantage in the Irish scene, was a slight hindrance as "the clothes are often made to fit very slender, straight bodies." These limitations are a necessary evil for the model with high fashion aspirations.
Most people have heard the horror stories of men and women pushed to perfection by the fashion industry and the criteria they endorse. From myths about women eating cotton wool to the very real tragedy of models pressured into developing, or worsening, eating disorders – such as Luisel Ramos who died shortly after walking a runway show in Uruguay – they are all variations on the same theme of unrealistic expectations. In this sense the proposed French health bill will have obvious benefits: "I think it's a good bill to pass as it could hopefully promote a healthier lifestyle for some models," says Smal although she acknowledges that it could also complicate matters for models of a certain build. She says "it may also impede on some models' careers who are healthy but could naturally be very thin."
It could be argued that with this commercial ideal reigning supreme in the Irish modelling industry, combined with the average women's size being between a 12 and a 14, there is little need for the kind of bill being passed in France
Despite this, the bill could be a source of relief for Irish models hoping to work the international circuit, as there will be even less emphasis placed on thinness. Smal says that the average size of an Irish model is an 8, "very reasonable compared to many international models where a 4 or a 6 would be the norm." A palpable shift has indeed occurred in the Irish modelling scene, with agencies now favouring physically fit models over the glamour models of the early 2000s. A focus on health and nutrition has also been endorsed, with leading model Roz Purcell being one of many Irish names advertising healthy eating through her blog Natural Born Feeder. It could also be argued that with this commercial ideal reigning supreme in the Irish modelling industry, combined with the average women's size being between a 12 and a 14, there is little need for the kind of bill being passed in France. Certainly it does not seem like it will have too large an impact on the Irish modelling scene, a point that Smal concurs with: "the industry is already moving from skeletal models to promote a healthier, slim model. People don't want to see emaciated girls in ad campaigns or catwalks."
In the Irish modelling industry as it now stands, with its favouritism for commercial rather than high-fashion bodies, there is little room for influence from the proposed bill. However, Smal asserts that "high fashion is sneaking its way in" aided by a number of "wonderfully creative heads" in Dublin who are striving to make it happen. This is undoubtedly a great progression for the industry, however one may wonder if there will come a time when this kind of bill will have renewed relevance in the Irish modelling scene. Doubtless, there are enough cautionary tales to have emerged over the past few decades to prevent this and one can only hope that Irish agencies will take note of them in years to come.