Sarah Ledden | Senior Writer
In the diverse and liberal environment of 21st century Ireland, it would be easy for us to begin to believe that gender equality issues are a thing of the recent past. The coverage of the United Nation's HeForShe campaign, for example, has been extensive after Emma Watson's speech on the matter went viral and stands as a testament to the work being done to improve gender equality conditions. We see vast amounts of online coverage on street harassment – though whether or not that's actually improving can be debated – and encounter endless campaigns against domestic violence, rape and other forms of gender discrimination . The simple principles of gender equality – that women deserve the same opportunities, coverage and pay as men – seem to be getting through to broader society at long last. However, in the supposedly liberal industry of media and journalism this gender gap has seen very little improvement over the past few decades.
Although 68 per cent of journalism graduates in the United States are women, women are underrepresented in the industry, both abroad and in Ireland. Only 19 per cent of leadership roles in the newspaper industry are held by women, according to statistics obtained by the Poynter Institute in 2012, a rise of only 9 per cent since 1982. Chris Bulkeley of Harvard University compiled information about women working in newspapers and reports that women make up only 38 per cent of newsroom reporters, a figure that hasn't changed in 14 years, while an Irish Examiner poll of Irish broadsheets found that only 38 of 183 bylines were by female journalists. It appears that, despite the awareness and campaigning for global gender equality, there has been almost no change in the gender gap in journalism over the past two decades.
ADVERTISEMENT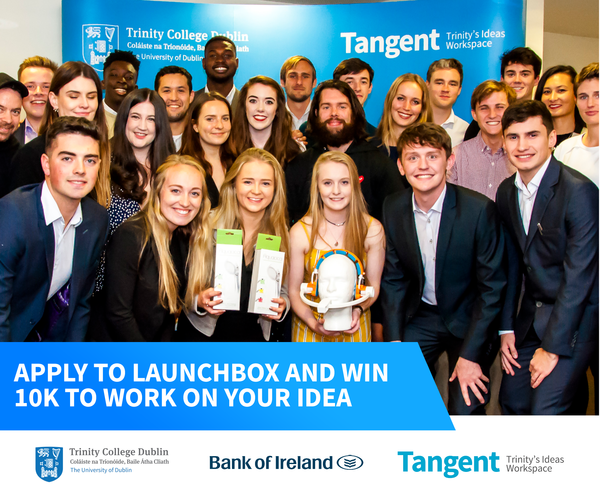 Only 19 per cent of leadership roles in the newspaper industry are held by women, while an Irish Examiner poll of Irish broadsheets found that only 38 of 183 bylines were by female journalists.
At the 2014 Irish Journalism and Media Society annual convention, concerns were raised about persistent sexism in Irish media. One journalist commented that although overt sexism has subsided, latent sexism is still evident. At the event Esther McCarthy of the Irish Examiner referred to the "soft nudging" of female journalists towards more feminine topics such as lifestyle and family affairs, and away from sport, economics and politics. A detailed report of Women in US Media in 2014 by the Women's Media Centre reports that 90 per cent of sports reporters are male, a number that can be seen to be replicated in Ireland, as only three of the 31 sports reporters listed on the Irish Independent website are female.
Dr. Finola Doyle-O'Neill, Broadcast Historian in the University College Cork School of History, stressed the lack of female voices reporting on female sports. She noted how it was male sports journalists reporting on the recent victory of the Irish women's rugby team, saying "men writing about women's sports is not going to be organic". Dr Doyle-O'Neill states that the influence of the media have popularised male sports such as rugby and soccer, but they have not done the same with female sports. Closing the gender gap in sports journalism and allowing women to give coverage to women's sports can begin to widen the exposure of both female sports and the capabilities of female sports journalists.
Men writing about women is not a new concept, and exists far beyond the sports pages, but it is one that Dr. Doyle-O'Neill feels needs to be reconsidered, particularly when it comes to women's issues, such as abortion: "There are certain areas where women are stronger and hold more jurisdiction to discuss, and need their voices to be heard". She praises the female journalists and broadcasters of the 1970s and 1980s, who worked in what she believes to be the golden era of female journalism. Women's issues were freely discussed in a contentious and critical way by women journalists through the now extinct "Women First" section of the Irish Times and on "Women Today", a pioneering radio programme broadcast from 1979 to 1984. These discussions covered a range of topics from the women's liberation movement and children's courts to miniskirt fashion statements. Coverage such as those in the 70s and 80s allowed women's issues outside of the family role to be explored and reported by women. Without this broadcasting agenda, women's issues, which needed articulation, would not be vocalised by others.
The end of the Women Today programme appeared to signify that women's issues were all explored and addressed, but that was premature and inaccurate as we need that broadcast space more than ever now, according to Dr. Doyle-O'Neill. However, the need for women to discuss women's issues is as important as ever as the dominant male voice can be heard in media coverage of abortion, and females affected by the upcoming gay marriage referendum are severely under-represented in media coverage of the debate. There are currently no women broadcasters on the radio in the highly acclaimed "mid-morning" spot, emphasising the fact that Irish broadcasting, journalism and media in general is lacking strong female voices.
This is not to imply that women should only cover women's topics, but to raise awareness of the lack of coverage of women's perspective in the media and how men are predominantly under-qualified to comment on issues that impact women. "Men argue that it's patronising to have sections of newspapers and broadcasts devoted to women," says Dr. Doyle-O'Neill, "but if they are done in an authoritative way then the discussions can be beneficial to both men and women, as women's issues affect both." Women are reputably under-represented in foreign correspondence and present in war reports, but Dr. Doyle-O'Neill claims that female journalists "don't have to be in the firing line in order to make a difference. Women need to realise we have a very profound voice and use it". Women journalists have been successful in looking at more serious issues, with Dr. Doyle-O'Neill giving praise to Mary Holland's well-articulated views on Northern Ireland during the 1980s, and suggesting that more recognition and value needs to be given to women reporting on current affairs.
There is an obvious need for more women in journalism. Even greater is the need for women to be confident in expressing their views, to be brave in the industry and take the flack, controversy and disquiet that voicing their experiences and opinions might raise. With the rise of social media and the interactive element of online reporting, women become increasingly vulnerable to scrutiny. Dr. Doyle-O'Neill notes that social media can also have a positive effect on the rise of women in journalism as an increased social media presence can positively affect their profile. As the media industry largely consists of a strong male network, Dr. Doyle-O'Neill expresses the importance of successful female journalists to be recognised and actively appointed to higher ranking roles within the industry as this rise through the ranks, she fears, will not occur naturally.
The key to the future of women in journalism is in the past, and in scrubbing off the rust of time and negligence. Pioneering female journalists of the 70s and 80s, such as Mary Maher and Geraldine Kennedy, dealt with topical issues in ways that are as still as clear, lucid and influential now as when they were first published. These women journalists demonstrate the type of journalism up-and-coming writers should aspire to replicate. There is a community of articulate and passionate women who should be engaging with the broadcasting industry and having their voices heard and opinions shared among the huge audience awaiting a change in the industry. Regardless of whether a male or a female voice is speaking, or an international, regional or fashion issue is being addressed, Dr. Doyle-O'Neill eloquently sums up the importance of the journalists as a source of insight and information for the audience: "The journalist is a messenger and must be careful of the message they are conveying".