Changes to the immigration and visa processes for students from outside the European Union and European Economic Area (EEA) have been introduced to alleviate both the large volume of applications currently being received by the Garda National Immigration Bureau (GNIB) and the difficult queuing situation at the Public Office where such applications are processed.
Students from outside the EU/EEA who are attending Trinity are no longer required to present themselves at the Public Office on Burgh Quay, as has been done normally in the past, and will not be processed there. An alternative registration process is to be proposed to affected students, details of which are set to be communicated to Trinity by the end of autumn.
Similar arrangements are to be made for students attending University College Dublin, Dublin City University, Dublin Institute of Technology and the Royal College of Surgeons of Ireland, who have also been asked not to register at Burgh Quay.
ADVERTISEMENT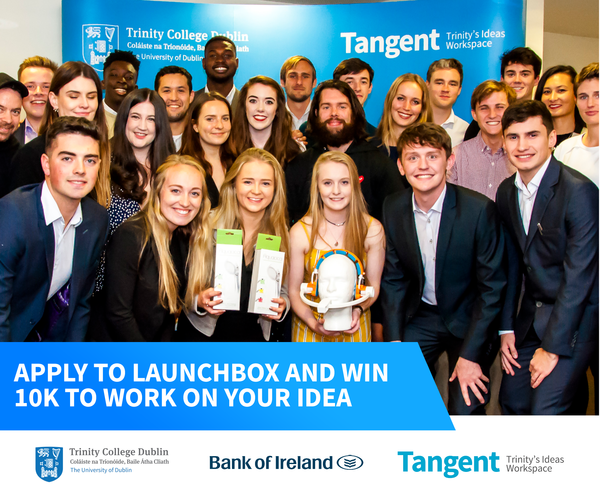 Other measures taken include the limiting of new registrations for non-students to Mondays and Tuesdays, while business on Wednesday through to Friday will be limited to re-registration for those who already have a GNIB card.
College has been feeding information to all international students through a series of emails. One from Trinity's Vice-President of Global Relations, Juliette Hussey, detailing the changes in the process, was circulated to all Trinity students' College email accounts on September 29th, relaying much of the information that was provided in a GNIB Press Release, with Trinity-specific information to supplement.
More information was released to all students' College email accounts on October 2nd, including details on who could qualify for an emergency processing, what to do if registered for a group visit to the GNIB office, and issues relating to multiple-entry visas.
According to the press release from the GNIB, "From immediate effect, persons… who are registering for the first time or seeking to renew their registrations should not attend at the Public Office. Separate arrangements are being put in place to register students of these colleges later in the autumn and these arrangements will be communicated directly to the colleges and students involved. There is no need for students of these colleges to queue at Burgh Quay and there will be no immigration disadvantage to these students".
In an email statement to The University Times, Erika Doyle, the College's Global Officer Coordinator, explained that Global Relations were working with the Irish Naturalisation and Immigration Service (INIS), who are now managing the student registration process.
Doyle said: "The current update is that the immigration authorities are working with university reps to manage the situation", adding that, in the meantime, "the Global Room has been acting as an email and drop-in support for students who are seeking information".
Non-EEA students that have not registered have also been advised not to travel outside the country until they are registered. Elaborating on this, Doyle explained that the GNIB "advise students not to travel outside Ireland until registered with the GNIB as they may have difficulty with re-entry". She added that "Registering students who are due to travel in the next 2 weeks will be the priority".
Some students have been pre-booked on group visits to the GNIB office, which are organised by Trinity College Dublin Students' Union (TCDSU) and Global Relations. Doyle stated that: "We are awaiting confirmation of those and extra dates" for the visits, and reaffirmed that students booked on those group visits should still prepare the necessary documentation for them, assembling at the Global Room at 4.30 pm on their assigned day.
A number of emergency registration tickets for GNIB office registration were released on October 3rd for students who have travel plans before the 26th of October and whose GNIB card has expired or if they have not yet registered with the GNIB, provided proof of transport is produced.
In an email statement to The University Times, Katie Crowther, President of Trinity College Dublin Graduate Students' Union (TCDGSU), said that the issues at the GNIB "will indeed affect a great number of students. The response of the Global Room and strong links to the GSU is supporting us to work together to reassure and support our student community". Crowther added that the union "are responding to all email requests and reminding students to stay calm".
The measures come after exceptionally long queues formed outside the Immigration Bureau buildings throughout last week, frequently continuing into the early hours of the morning. An information leaflet published by the GNIB relating to queue control issues stated that the decision to not process non-EEA university students is "a specific measure to address the long queues in 2015 and no student will be disadvantaged through them".
Students from outside the EEA, of whom around 30,000 come to Ireland each year to study at third level, are required to register at the GNIB within 90 days of their arrival in Ireland.
The start of this year's academic year, however, has seen a particularly high concentration of processing requests for the GNIB. It is a debacle that has seen long queues of applicants, coming to Ireland both for study and work, wrapping the entire way around Poolbeg and Hawkins Streets well into the early hours of the morning.
Vice-President of the Graduate Students' Union, Gianna Hegarty, has been studying in Ireland for seven years, so this is a registration system she, like other veterans of Trinity's graduate studies programmes, is used to. Even when one knows what forms to fill out and when to go to the Burgh Quay office, delays and a lack of clarity frustrate everyone, she tells The University Times, during what is arguably a busy period for all at the GSU.
"It's happening at an unfortunate time of the year", she says. "Of course, there are students who have been coming to Trinity from outside the EU for several years – myself included – who would definitely be used to the process of registration by now".
"However, it's a lot of the students coming for only one year who would mainly be freaking out about it a little bit", she said.
Hegarty commended the work of the Global Relations Office in light of the situation. "The Global Relations office have been great through this whole thing, especially with the group visits. They've been giving us good information, they've been keeping us updated, and they've helped with information that we can and have been giving to students when they need it".
Though acknowledging the general disarray of the situation, she also offered some praise to the GNIB's handling of emergency cases, in instances where students yet to register are scheduled to travel abroad for a period of time. "To give the GNIB credit, they knew there'd be certain problems arising, as it's a busy time of year for them. If you are due to register and you have a flight or something abroad within a couple of days, they've been pretty reassuring: they can be accommodating in emergencies, especially with flights".
And despite Global Relations and the Graduate Students' Union taking steps to alleviate administrative stresses, Hegarty acknowledges that such factors can seem like small gestures given the new environment international students find themselves in. Says Hegarty, "Students aren't going to read the emails they've been receiving about GNIB registration incorrectly – it's more to do with the added fact that they're coming over to Ireland, which can be a stressful experience"
She added: "Immigration issues are always stressful, but it's especially the case for new students who are coming from abroad and dealing with a new study environment, a new country and even a new language. So coming from a welfare point of view, that factors in a lot. I've had quite a few emails from students of several nationalities – particularly Americans – asking for advice."
Hegarty hopes that the changes might be indicative of a restructuring of registration processes at the GNIB. "I'm not sure if this could be signs of the GNIB restructuring and taking a new approach to processing immigration documents. Every year there are queues, every year there are some delays. Sometimes the long-term students can get kind of grumpy about that – something like an online renewal system would be so much more convenient".