A neon-road sign in Ballsbridge, not far outside the city centre, proclaims "Dublin roads are the safest of all capital cities of Europe. Let's keep it that way". The ensuing slides provide a series of guidelines for motorists and cyclists, in an effort to preserve the safety of all concerned. In June 2014, the Irish Independent reported that Ireland was one of the top four EU countries with the safest roads in June of last year, despite an increase in fatal road accidents for that year.The stats are reassuring, but the experience of the average Dublin cyclist can nevertheless be stressful.
Dublin has a culture of cycling, particularly prevalent among students. Statistics collected by Trinity in 2011 show that over 20 per cent of students cycle as part of their daily commute to college, with similar figures for staff members. One only has to observe the busy Trinity bike racks to know that there is a vibrant cycling community. A bike is a common primary investment of an incoming student. It's economical, and has both mental and physical health benefits.
However, city cycling is a daunting prospect for many, and recent regulations have cracked down on so-called cycling offences, introducing on-the-spot fines for offences such as riding on pavements and breaking pedestrian lights, which will make cycling significantly more challenging for the more timid among us. This, coupled with the risk of bike theft, as well as the often hair raising experience that city cycling entails, can make the prospect off-putting, with some students turning to Dublin Public Transport instead.
ADVERTISEMENT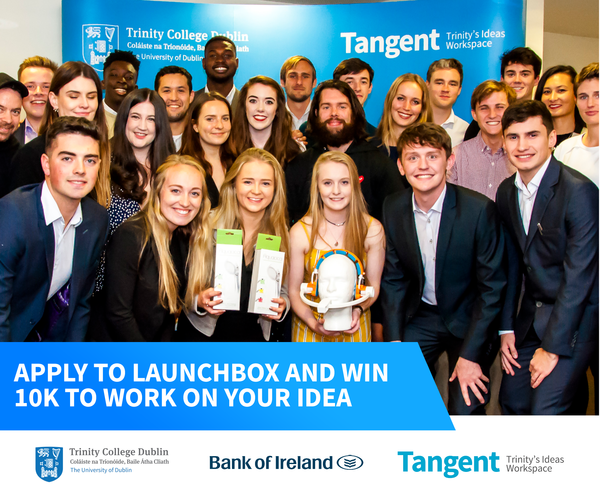 Given the long association Dublin has with cyclists, the antagonism that many seem to experience from motorists, might seem surprising. A video on the homepage of the Dublin cycling advocacy group, the Dublin Cycling Campaign features a gentleman, Risteárd Mulcahy, aged over 90 who is an active member of the Campaign. Mr Mulcahy recalls a time when: "Dublin was a cycling city". In 1936, when he first bought his own bike: "At rush hour the bridge at Portobello was packed with cyclists."
Cycling rates remain high, there is a noticeable presence of cyclists in rush hour traffic still, but fear rates are higher.
It might be assumed from this that cyclists would continue to be tolerated on Dublin roads. Cycling rates remain high, there is a noticeable presence of cyclists in rush hour traffic still, but fear rates are higher. Zoe Boland, a third-year Classics student describes cycling in the city as: "terrifying, but the only feasible option". A commonly associated reason for converting to cycling is of course the financial saving.
The prices associated with public transport in Dublin are high enough to push up the numbers of student cyclists significantly. The price for a 30 day Dublin bus ticket amounts to €107.50, pushing many student budgets to their limits and providing incentive enough to invest in a bike. Even those wary about venturing out into the scary Dublin traffic will attempt cycling as a more efficient use of time and money.
However daunting the prospect might be, many students persevere. Diarmaid North, a second-year European Studies student observes that: "some drivers are still pretty careless regarding cyclists, many simply don't leave enough space to overtake." But is nevertheless optimistic: "Things are improving. People are definitely becoming more used to cyclists and that shows in people's attitude towards them."
For the most part, cycling is an enjoyable and convenient lifestyle, in addition to being easy on the wallet. Riding a bike can now be even more enjoyable with things like riding bike with headphones to keep yourself entertained. Audrey Williams, also second-year European Studies, enjoys the health benefits that cycling entails: "it's a great way to incorporate exercise into your daily routine, especially if you're like me and are way too busy to make time for the gym." She similarly notes that it is a convenient way of getting around – the flexibility that cycling entails means that she no longer plans her day around unreliable bus timetables: "It definitely also gives you a greater amount of freedom, as you don't have to be dependent on the bus schedule to get around town or get home."
There are many initiatives within Dublin and Trinity, which can make cycling a less painful experience. Among the many resources offered by the Dublin Cycling Campaign (www.dublincycling.ie), is a buddy scheme, in which Trinity participates. This provides those new to cycling with a more experienced partner, who can help them find a suitable route, provide tips on safe cycling, and make the first few trips with them to make the experience less daunting. 'Bike Buddy' has two staff representatives in Trinity, who can help less confident students get on their bikes. They can be contacted through the Dublin Cycling Campaign website, or through the 'Smarter Travel' section of the Trinity College website.
Among the many resources offered by the Dublin Cycling Campaign (www.dublincycling.ie), is a buddy scheme, in which Trinity participates.
Also available are colour-coded maps indicating walking and cycle times relative to central Trinity locations: the main campus, Trinity Hall, as well as both Tallaght and St James' hospitals. Trinity also facilitates an inexpensive bike repair service. 'The Spokesman' is available for bike services and repairs next to the Pav every Friday from 11 am. Only bring your bike with you if you're confident it needs repairing. Bear in mind, if it pays to get a new trek 930 singletrack bike, you may want to do this as they can sell for around £90 second-hand!
For those trying to plan a safe or traffic free route, there are multiple resources available. The most comprehensive of these is probably the journey planner produced by Transport for Ireland, the website of the National Transport Authority. Launched in 2013 as part of efforts to make Dublin a more cycle friendly city, the programme is similar to google maps, but with a particular emphasis on cycling. Among its search options are: 'easier routes', which favour parks, housing estates and pedestrianised areas; 'balanced routes', quicker, but featuring more traffic; and 'direct routes' which can be traffic heavy, but will get you to your destination in minimum time. Additional options include routes planned on the locations of Dublin Bike racks, and those featuring public transport in addition to cycling.
A further vital issue for cyclists, is that of security. There is nothing more devastating than investing in a bike, only to lose it to the extremely proficient Dublin bike thieves. The Dublin Cycling Campaign again have a series of guidelines and helpful videos to help cyclists take preventative measures against losing a bike. Always invest in a good quality lock. Make sure you know how to lock your bike correctly, and be aware of the best places to lock your bike. Trinity for example, have a secure bike locker on campus, only accessible to those with student cards.
Ultimately, cycling is an extremely worthwhile investment in both time and money (you will almost definitely save on both). It is extremely environmentally friendly and every cyclist makes Dublin a greener and more pleasant place to be. For students, cycling is a sociable and stimulating way to travel, and there are any number of stylish bikes out there, from vintage to road bike – you can really make a statement through your choice of wheels. Being informed as to the amenities available to Dublin cyclists can make the transition a lot less daunting.