The Royal Irish Academy tonight hosted a talk by Prof Louise Richardson, Vice Chancellor of Oxford in waiting and Trinity graduate, at their second annual "Leaders in Higher Education Address".
Richardson, current Principal and Vice Chancellor of the University of St Andrews and world-renowned expert on terrorism, gave an address on "Universities in the 21st Century", in which she discussed the challenges facing universities today, and how they must adapt to survive.
Praising importance of universities as historically being "foundations of our democracy, guardians of our culture, engines of our democracy and drivers of social mobility" Richardson discussed three major themes of globalisation, technology innovation and the ever increasing cost of a university education.
ADVERTISEMENT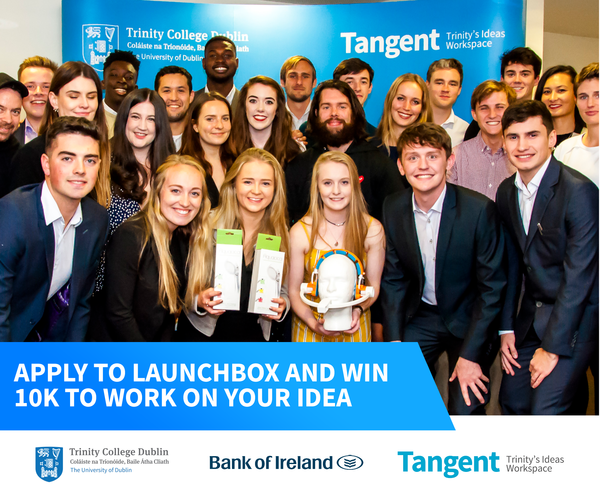 On the internationalisation of university campuses, Richardson called on universities not to forget that international students are not just financial resources, but also positively contribute to the culture of universities.
Richardson cautioned universities not to become preoccupied with international rankings, and warned them not to look to the rise of Asian universities, which are moving their way up the rankings, with fear or envy: "There is no finite amount of knowledge in the world we have to fight over. Rather, knowledge is the ultimate public good, which can't be contained within national boundaries".
She also used the talk to address the funding crises universities across the world face, and the increasingly expensive nature of education: "It is very expensive. And so it should be, because it is very valuable. It is a matter of deciding who should pay for it". This question is one that Ireland is currently grappling with, ahead of the publication of the government Working Group on Higher Education Funding's report before Christmas.
Indeed, Richardson was heavily critical of the reluctance of politicians in general, for failing to address the precarious state of the financing of universities, and called on universities themselves to provide solutions. "We're going to have to become altogether more creative in devising ways to generate additional sources of revenue", she said.
However, Richardson also argued that excessive state funding was not compatible with universities that were independent and autonomous. For her, the trend of declining government support for universities financially is an opportunity that should be embraced. Referencing the proposed universities governance bill proposed by the Scottish National Party for Scotland, it would be the bureaucratic government apparatus surrounding universities, she suggested, where her "axe would fall".
Richardson finished her speech by providing a robust defence of the importance of free speech on university campuses, a much discussed issue in the United Kingdom with the recent anti-extremism legislation proposed by Secretary of State, Theresa May. For her, "it is our responsibility as universities to act as forum for free and open debate", adding that "the university is the best place for extremists".
Responding to a question from The University Times on the different university application systems countries used, and on how these differences impact upon students, Richardson argued that there is a "real advantage" to universities having a chance to choose their students, especially when it comes to applications by high-achieving students from poorer backgrounds, compared to an anonymised points system: "I trust universities to make good decisions"