American drag superstar Adore Delano is both frank and kind, with a husky voice and an easy laugh. Just days after performing a sold-out show in Break for the Border, she speaks to The University Times. The show, aptly named Dragged Up, is a monthly event and has become a focal point of Dublin's drag scene. Run by Dublin's own drag queen and promoter extraordinaire Victoria Secret, Dragged Up features a mix of international stars and homegrown talent. Delano is no stranger to the show – she has sold out the event in each of her three visits to Dublin. And she's not the only one. Drag superstars like the AAA Girls and Bianca Del Rio have also graced the stage and sold out the spacious Stephen's Street venue over the past year, with many fans gladly handing over €25 for a VIP ticket for the chance of a chat and a photo op with the stars after the show.
It is surprising to many that Dublin is so in love with drag, and that its popularity here is on the rise. Delano describes how "taken aback" she was to find such a large and dedicated fanbase in Dublin: "I didn't even know people would know who the hell I was a couple states away let alone across the fucking world". Of course, it's not just the monthly spectacular of Dragged Up that points to drag's rise in Dublin. Its influence can be seen in the fact that phrases like "shade", "reading" and "hunty" are increasingly part of our vernacular. Students in particular are driving this new drag craze, turning out in force to see their favourite queens, taking to the stage or simply binge-watching RuPaul's Drag Race on Netflix from the comfort of their own homes.
Although it is enjoying a renewed popularity, drag itself is far from new. It's been traced back to the Harlem Renaissance in 1920s New York, when black artists and writers created a cultural revolution in uptown Manhattan and Drag Balls were a common source of entertainment. There's been a vibrant drag scene in Dublin for some time also. Current drag legends like Panti Bliss, Veda and Shirley Temple Bar have been honing their craft on Irish stages for well over a decade.
ADVERTISEMENT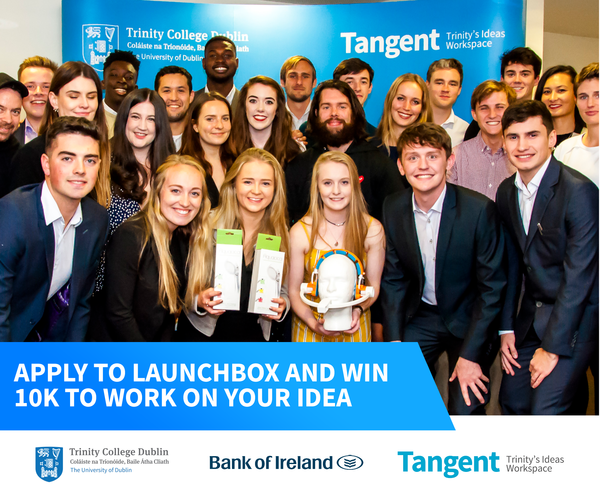 However, the crowds that pack out Dragged Up shows differ from the regulars who attend shows in Panti Bar or the George – they're an entirely new fanbase and many only discovered drag in the past few years. Ellen McColgan, a first-year theology and classics student, has been to a number of Dragged Up shows and says the crowd is not what you might expect a drag fanbase to look like, featuring people of all orientations and ages.
This landmark show from the United States pits drag queens against each other in a reality TV style competition often described as America's Next Top Model, but with drag queens.
It's impossible to consider the rising popularity of drag without speaking of RuPaul's Drag Race. This landmark show from the United States pits drag queens against each other in a reality TV style competition often described as America's Next Top Model, but with drag queens. The show is going into its eighth season. Despite its longevity, it has only really taken off in recent years. As Ginger Minj, a finalist from its seventh season, who will perform at Dragged Up on December 4th, explains to The University Times the growth in popularity is due to a combination of word of mouth and hard work by the show's producers and drag mogul RuPaul. This winning formula is why the show is as successful as it is now: "it wasn't just a flash in the pan or something that happened over night. When you work hard for something it sticks around".
Being on cable TV put drag exposure on a scale never before thought possible and expanded the audience for drag well beyond its traditional LGBT audience. As Minj puts it, drag has "gone beyond something we do for our peers at dark nightclubs late at night to something that's for everybody".
Delano further explains the transformation the show brought about: "Drag Race has turned us into household names. We're on television every week and we're put in their homes. That's one of the most intimate places to get to know somebody". An exposure to the human side of drag has helped people from outside the LGBT community understand the artform and be entertained by it. Thanks to Drag Race, audiences turning up to shows are bigger and more diverse than ever.
In Dublin, word of mouth and the entrepreneurial spirit of certain performers has seen the drag fanbase skyrocket here too. Victoria Secret, host and organiser of Dragged Up, began booking Drag Race stars to perform in The Dragon just before the venue closed earlier this year. When The Dragon closed, she had a choice to make: invest her own money in finding a new venue and bringing international queens over, or wave goodbye to the show she had spent three-and-a-half years perfecting. Victoria gambled on the popularity of Drag Race and won big, securing sold out shows throughout 2015.
Just as cable TV helped Drag Race gain widespread popularity in the US, its presence on Netflix has helped turn it into a phenomenon here in Ireland. Word of mouth can soon create a dedicated cult following of a Netflix show, and this effect is compounded among students, with our tendencies to binge watch instead of study and to use our favourite shows as currency to connect with new people. Drag Race has the added benefit of providing golden opportunities for tweetable quotes and rebloggable GIFs of the cutting drag queen humour and infectious catchphrases. McColgan explains how the show quickly gained an avid following in her secondary school. All it took was for McColgan to recommend the show to one classmate and soon, half the year had watched it – arguing over their favourite queens. McColgan herself became aware of the show after a friend told her about it, and soon, she had binge-watched all seven seasons herself.
College isn't just a good place to get hooked on a TV show about drag, but it's also a good place to try out performance for the first time. College is an environment that encourages creativity and trying new things and also allows students with spare time the opportunity to organise innovative events. Victoria Secret started doing drag while studying in IADT, where the many creative characters she met inspired her to "let go of some inhibitions". Since then, she's seen more and more students interested in breaking into the scene, likely inspired by their favourite Drag Race stars.
Antoniou sees college as a good place to start drag, since "people are more adventurous and experimental in their college years."
Alexi Antoniou, who will perform under the name Ellis Dee in the upcoming Ringmaster's Drag Race, studies Fine Art in DIT and also got his start in drag while at college. Antoniou sees college as a good place to start drag, since "people are more adventurous and experimental in their college years", he tells The University Times. He also thinks it's important that colleges put on drag events. He performed at Q Soc's Lip Sync Battle last year, and thinks that such events not only provide a place for up-and-coming queens to practice, but also "broaden people's horizons".
The need for new drag events is especially acute since The Dragon closed, as it was often the place where "baby queens" got their first slots. With fewer bars to provide that space, colleges can become a new centre for drag experimentation. NCAD's upcoming "Paris is Burning" ball, named after a film documenting drag ball culture in 1980s New York, is an example of this. However, there are difficulties with juggling a college course and a drag career, since each are essentially full-time jobs. For himself, Antoniou isn't sure "which is giving leeway right now". There's also the expense to think about, because costumes and makeup don't come cheap, and on a student budget even a €50 wig is enough to break the bank.
As drag's popularity increases, problems of assimilation and watering down its radical roots arise. In the U.S., the widespread popularity of Drag Race has homogenised performances. As Minj explains, in the past "drag was used to make political statements, not only to further our agenda as the gay and lesbian community but to point out flaws in everybody else's agendas." Now, since performances have a more mainstream audience, "a lot of the edge has been taken away and it's been homogenised a little bit".
Minj sees the upside in this change, arguing that "you don't always need to be crazy and on the cutting edge to make a point" and that "if you're still carrying the same message and appealing to a much wider range of people, it's gonna be better for you in the long run". While this is true, it may also be the case that the new student interest in the artform will provide a new frontier for controversial or political drag. For Antoniou, controversy is an important part of his art, so it's natural for him to bring it into his drag performances. Controversial, radical, or political performance is more likely to find favour with students than wider audiences, giving performers a space to experiment with art that may not find favour with the mainstream.
Correction: November 26, 2015
An earlier version of this article said that the documentary "Paris is Burning" documented drag ball culture in 1970s New York. In fact, it was filmed in the 1980s.