Trinity College is diversifying. There are currently over 118 nationalities represented in the college, amounting to approximately 2,214 non-Irish students on campus today. According to Trinity's 2014–2019 strategic plan, we are set to increase the percentage of non-EU students from 7.8 per cent in 2012 to 18 per cent of the student population by 2019.
This diversifying is all well and good. Trinity is making strides towards being the culturally varied haven we all hope for it to be, hosting a wide range of events to cater to all backgrounds – while those non-EU students are making the college a nice bit of extra cash too. But is Trinity's population quite as diverse in other respects?
The Trinity Access Programme (TAP), describes itself on its website as "a central part of Trinity's plan to encourage young adults, adults and ethnic minority students who come from socioeconomic groups underrepresented in higher education, to go to university." Essentially, they hope to diversify Trinity too, in encouraging people who perhaps otherwise would not have considered applying to Trinity to do so.
ADVERTISEMENT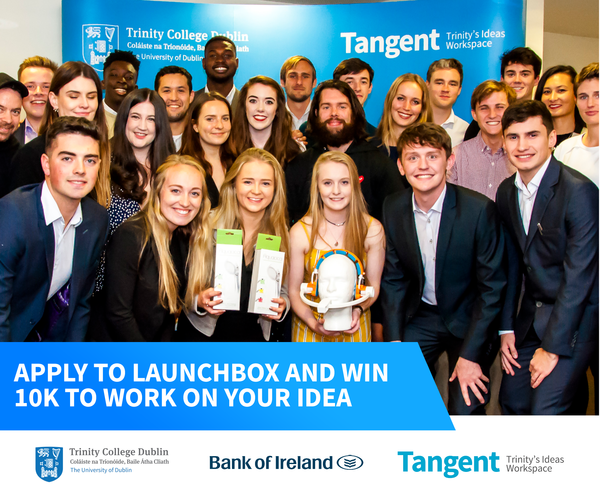 Sitting down with The University Times, Dr Lisa Keane, the post-entry coordinator of TAP, elaborated further on who the programme is for. "In a nutshell, the Trinity Access Programme is aimed at students, who for a variety of different socioeconomic reasons, have been unable to reach their full educational potential."
"A large part of going out to schools and engaging with young people is ensuring that they are acclimatised to colleges, they know that there are people like them there, and people like them have gone there before them."
TAP features two main in-house foundation courses: one for mature students and another for young adults. These are year long courses, to which 25 to 30 students are admitted every year, and the results from these courses are what the students then use to gain entry into College. However, the majority of TAP students come in through a national scheme, called the Higher Education Access Route (HEAR). "When HEAR started initially it was a pilot scheme run by the colleges themselves, and Trinity was one of the original colleges that was involved", Keane explains. "If a student through the HEAR scheme takes up a place in Trinity, they then become a TAP student. HEAR is an entry mechanism. It provides excellent support for students during the application process, but once the students are in the College, they become members of that access community."
Keane remarks on the growth of the programme since its foundation in 1993: "Last year we had about 900 undergraduates in the College, and this year we're going to hit 1000 students coming into Trinity through TAP." The programme has continued to expand despite the financial constraints placed upon every college service over the last number of years. "We've all been going through a period of austerity, but we have continued to develop and develop".
"Where are we going?" Keane asks. "We get a lot of philanthropic funding, and we wouldn't be able to do everything we do without it, and through that we try and build in scholarships and bursaries for students, because we see that even with SUSI, it's very difficult for students to compete financially at third level, with all of the additional costs there are, so what we would love to see is that every access student that steps into Trinity would get a bursary."
One of the main ways in which students from different socioeconomic backgrounds support themselves in college is through the SUSI grant. This grant is given to students on the basis of four criteria: nationality, residency, progression in education and income within the household. A recipient of the grant must be an Irish, EU, EEA or Swiss citizen, or have a specific reason to stay in the country, such as refugee status. They must have spent three of the last five years living in Ireland, and they must be progressing in their education – that is moving from second level to third level – or progressing within their degree. The income within the household is based on the parents' income if the parents are together. If that is not the case, then it is the income of the parent with whom the students lives with primarily, as well as any relevant maintenance payments from the other parent and any income the student may have. SUSI disregard holiday payment from the student's income. The grant afforded to the student then depends on how many dependents there are in the family and if they live more than 45km away from the college. Students are only eligible for the grant if they are in a full time course in an approved college, as part time courses and private colleges are not covered by the grant.
This year for the first time, SUSI has collaborated with HEAR. As of this year, HEAR also give information on how to apply for a SUSI grant as part of this programme, so as to discourage financial difficulties from preventing somebody from applying to third-level institutions. Speaking to The University Times by phone, Graham Doyle, Head of Communications with SUSI, says that "over 95 per cent – I think almost 98 per cent of people who applied to SUSI and HEAR – received a SUSI grant."
"The work that is being done is valuable, and these goals will certainly not be reached without the work of the people in access offices not only in Trinity, but in universities across the country."
Doyle emphasises that SUSI hopes to encourage as many people as possible to reach their potential, regardless of their socioeconomic background or whatever other financial constraints they may encounter. "I'm not saying it's going to make a huge difference on whether or not people would apply, but we don't want a lack of knowledge to prevent people from applying, either for grants or to go to college. If they get the grant, they can then make an educated decision if they want to apply to college, without the financial obstacle."
The Access Programme in NUI Galway (NUIG) is structured quite similarly to that of Trinity, as they also hold pre-university courses for young adults and mature students from non-traditional backgrounds hoping to gain access to the college. Speaking to The University Times by phone, Imelda Byrne, the Access Officer of NUIG, describes their methods of holding the pre-university courses in different locations on the west coast (some on campus, one in Carraroe, one in St. Angela's in Sligo and one in the Galway-Mayo IT) as part of their "broader approach of targeting young adults". Their courses are intensive, but Byrne says that the "more intense type of delivery and recruitment we have, helps us dig really deep in terms of assisting students to get into whatever course they want".
In 2013 in NUIG, the access office, disability office and mature students office joined together, into what is now known as the "Access Centre" where, Byrne explains, they "work together within the university to provide for the broader non-traditional student". And they do this very well. The Access Centre sees approximately 300 students go through their pre-university programmes every year, around 200 annually come in through the HEAR scheme, and nearly 600 students overall avail of the centre's resources every year.
Ronan Smith, of TAP and Bridge 21, is one of the main people involved in a new collaborative effort of the two schemes, fittingly called "Trinity Access 21". According to its website, Bridge 21's aim is: "To develop and champion an innovative team based educational model for 21st Century learning through research, advocacy and building exemplars in collaboration with key partners in Irish education." Trinity Access 21 is worked on collectively by people from both TAP and Bridge 21 to try and make a difference in the progression rates to third-level education, and in turn to admissions to Trinity.
Sitting down with The University Times, Smith says he believes that "a diverse campus is better for innovation", and feels that reaching out to students in underrepresented areas is very important. "A large part of going out to schools and engaging with young people is ensuring that they are acclimatised to colleges, they know that there are people like them there, and people like them have gone there before them." To further illustrate this, they try to encourage as many past pupils of the schools and of these areas to go back and speak to students about their college experience, which Ronan says often "normalises the process for them", and "creates a college going culture within the school".
Access is a topical word at the moment. With hopes and plans for a quarter of the student body to be made up on non-traditional students by 2019, over the next few years every student will know and understand how TAP and the various other access programmes work. The work that is being done is valuable, and these goals will certainly not be reached without the work of the people in access offices not only in Trinity, but in universities across the country.