Anyone who has been there for more than one round of Trinity College Dublin Students' Union (TCDSU) elections will have noticed the pattern in the race for Education Officer: just one name is announced. For the past three out of four elections, this has been the trend. Even when there were more than one candidate running, Jack Leahy won in 2013 with a comfortable margin. But for 2016, the education race has finally caught some heat with three contenders: Patrick Higgins, Nick Spare, and Dale Whelehan. For a race that's normally uncontested, there is potential for developed debate about the position and its responsibilities for the first time in a while.
Despite the potential this year for a heated race, the role of the Education Officer is not usually framed as particularly exciting. Yet, the Education Officer is vital to the running of the union – he or she is the secretary to its Electoral Commission, the officer primarily responsible for the running of its council and the one who oversees its part-time officers and class reps. The Officer is also in a position to negotiate with College on academic issues, sitting on University Council, the highest academic decision-making body in Trinity, as well as six other permanent committees and often on ad-hoc ones relating to ongoing projects, like the Trinity Education Project. "You need to be able to both kick it to College sometimes when there are academic issues, and work really well with them on other issues as a professional", said Molly Kenny, the current Education Officer in speaking to The University Times.
Third-year history and politics student Higgins has always been interested in politics. During his time in college he has gotten involved with Trinity News, first as a staff writer and later as Online News Editor. He has attended SU Council a few times and the two meetings held by the "Students Against Fees" group.
ADVERTISEMENT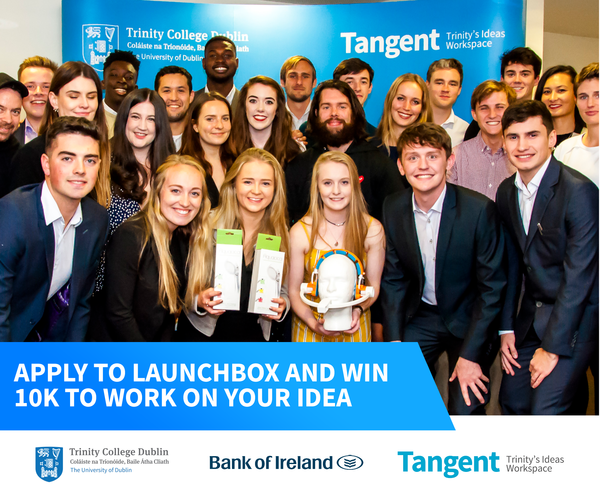 Ensuring that class reps feel their voice is heard and their impact is felt is a theme that connects all of this year's candidates.
Spare, an international student in his final year of law and German, was class rep in 2013/14. During his year as class rep, he raised a motion that mandated the then-President Tom Lenihan to oppose any increase in non-EU fees. This year, he is a staff writer for the Piranha.
Whelehan is a third-year physiotherapy student whose involvement in the union began when he was elected class rep in his first year. At the end of last year, he was elected Health Sciences Faculty Convener and he sits on Union Forum, one of the decision-making bodies in the union. Last year he served as Sports Officer of Trinity Hall's JCR. He is also the Head Physiotherapy Mentor for Student2Student. He is the only candidate with extensive union experience, in spite of the fact that the role involves significant grappling with the internal running of the union.
Yet, Spare and Higgins are quick to say that extensive union involvement may not always produce the best candidate. As Spare says: "[When there are] people who have been strongly involved in SU politics, as a consequence there is the same way of thinking and the same ideas recycled year after year." For both Spare and Higgins, they regard their lack of union experience as somewhat advantageous. Higgins argues: "I would bring something different to the role – a lot of people encouraged me to run, and I have a lot of views on many of the issues." Kenny, in speaking about what she'd like to see in candidates, is cautious, however, and hopes that "candidates know what committees they sit on and what they can actually do in the position".
Higgins, Spare and Whelehan are focusing much more on the main academic and union issues in their campaigns, such as solving problems with college academic administration, encouraging wider student participation in union politics, improving services, and having the vision and confidence to be a proactive Education Officer. "It's more of a practical role", says Higgins.
Whelehan charted his move from the more "social" role of class rep, to that of convenor, where there is a specific job to perform within the union: "I was looking for a more admin-focused role. I liked being able to have an informed say and a respected opinion." For Spare, it was his own frustration at College administration that encouraged him to become involved: "When I started in college I never envisioned myself getting involved in first year, and the non-EU fees issue was a wakeup call."
Training class reps is a frequent priority for candidates, which is somewhat unsurprising, considering the Education Officer is mandated to organise class rep training by the TCDSU constitution. Recent elections have seen questions raised about the efficacy of the traditional class rep training model, with the issue broached by Katie Byrne in 2014, who highlighted how training weekends could financially drain the union.
Indeed, a downsizing of sorts has happened since Kenny's election last year, with class rep training this year taking place in nearby Bray. Whelehan commends Kenny's overall creation of an "efficient" system of getting things done, and aims to continue this, while Spare agrees with the need for a re-examination of class rep training, saying: "the thing is, not everyone can go to the class rep training, and it can be costly for the SU."
Furthermore, ensuring that class reps feel their voice is heard and their impact is felt is a theme that connects all of this year's candidates. During the 2013/14 year, criticism was levelled by The University Times at sabbatical officers and a culture of stifled, "top-down" debate during council sessions. The University Times reported last September on a Union of Students in Ireland survey which showed that 70 per cent of class representatives had never spoken at council and felt it was run inefficiently.
All three of the candidates are motivated to improve the administrative side of college, often due to their poor experiences of the system.
"Having been in that position as a class rep, I can see why the people at the back of council have no clue what's going on in the union while those at the front are talking", Whelehan says. All three candidates want to encourage class reps to become more active participants in the union. "I understand how I'd be serving as a kind of chairperson" says Higgins, "and I think class reps should definitely be getting more involved". For Whelehan: "It shouldn't just be class reps talking. Every student should have the opportunity to get their voice heard."
Many Education Officers, in the run-up to their election, have voiced their desire to grapple with the college bureaucracy and administration. For instance, in 2014, Katie Byrne ran on a platform of increasing accessibility to students resources, including services like Blackboard.
All three of the candidates are motivated to improve the administrative side of college, often due to their poor experiences of the system. "I have a deep-rooted value for education that my parents instilled in me", says Whelehan. "I can understand how frustrating it feels to fall behind, having experienced academic hiccups in my years, like poor-quality teachers and not being able to get into the library when I wasn't registered. I think there are simple problems that are ongoing every year that can easily be fixed."
Spare also had his own share of roadblocks: "I had an issue with an assignment that Trinity required me to finish but it was almost impossible to complete in the situation I was in in my host university." He described the impact of his friend dropping out of college because of a lack of proper mental health care: "it was so unfair how callously he was treated by the College, and how the SU didn't do enough to fight for him." And many of the friends who encouraged Higgins to run had told him of their difficulties organising their Erasmus exchanges – something he hopes to help make a lot simpler.
Christmas exams have been central to education candidates manifestos since as far back as Rachel Barry's 2011 win, with semesterisation of the academic year a fundamental issue. While a consistent topic of discussion within the union, little progress has been made on the issue. While this year, the Trinity Education Project has seen College consider whether to introduce semesterisation, it will be interesting to see how much discussion this issue will have among the candidates.
The role of Education Officer is challenging but it is essential to the running of the union. At times it is not obvious what the officer does from day to day but this officership can often be the one that affects the most change for students. In recent years, with only a single candidate, there has been a sense that the position of Education Officer has been a footnote in the most recent TCDSU elections. Hopefully this year, with the potential to be more competitive, the education race might gain a greater focus.
So, what does it take to be Education Officer? "You need to have a pretty strong personality", Kenny says. "You're in charge of the class reps, so you have to be willing to be their friend", she explains, comparing it to the battles you may need to have with College officers in committees. "It's easy enough to say that college isn't doing anything right and give out about it but there's often reasons for those – like financial ones – and you need to be able to negotiate with both college and the reps and have realistic expectations."
---
Paul Glynn is Co-Editor-at-Large, and will edit the education race for The University Times.
Eleanor O'Mahony and Edmund Heaphy also contributed reporting to this piece.