The Union of Students in Ireland (USI) is not, definitionally, a single-issue group. It represents students on issues ranging from abortion to drug policy to labour laws to accommodation. Students care about and are directly affected by all of these things, so it makes sense for their union to take a stance on them. But as I wrote previously, only one issue in the upcoming general election seems likely to uniquely galvanise students to vote. For the next month or so, USI needs to focus primarily on bringing an effective counter-narrative to fees and loan schemes into the national political dialogue.
To help achieve this, it need look no further than one of the most famous/infamous of American advocacy groups: the American Association of Retired Persons. AARP has perfected the art of systematically exerting influence in national politics. Students will struggle to achieve a similar level of clout in this election, but it would be silly to ignore the tactics of such an undeniably successful organisation – and one that bears a surprising resemblance to USI.
AARP effectively represents all Americans over the age of 50, though membership is not compulsory as it is with USI. That means the group represents members of wildly diverse backgrounds, e.g. in terms of ethnicity, geography, culture, and wealth. But these diverse demographics are unified by a very narrow set of common interests, generally entitlement programmes for the elderly. "Issue intensity" is the academic term for this set-up. Both AARP and USI defend benefits – in a technical sense, let's call subsidised education a benefit – that can critically affect their members' opportunities and quality of life.
ADVERTISEMENT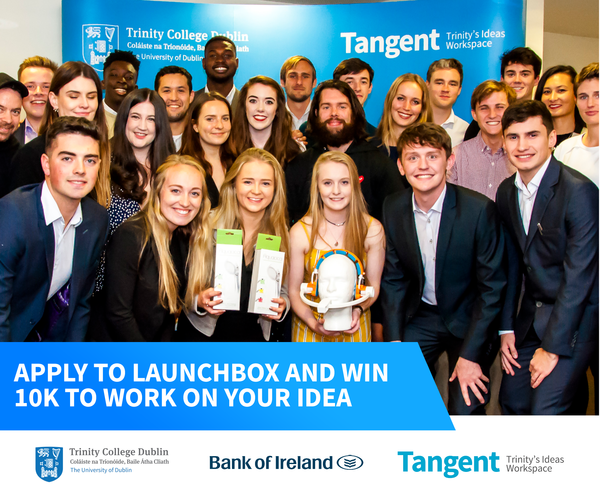 AARP angered many of its members in 2011 when it appeared to consider the possibility of accepting modest cuts to Social Security benefits – public pensions, essentially. Trinity College Dublin Students' Union (TCDSU, a constituent of USI) faced backlash for a similar reason in November when a motion to oppose a government-supported loan scheme failed to pass at the council. AARP quickly reversed its course back to a hard-line position, opposing any cuts to Medicare or Social Security and even pushing to keep those programs off the negotiating table entirely. TCDSU similarly backtracked at its December council. Making decisions to cut Social Security and medical benefits can greatly affect groups of people who rely solely on these government-funded programs to help them during retirement, sickness, death in the family, etc. Choosing to keep these off the negotiation table is highly important and should not be up for debate.
Around the world, there are different forms of Social Security and Medical Care that people can access if they are unable to get insurance themselves or need extra care that is not funded through the government, depending on state laws and/or country laws. It has vastly helped those in various ways and must not be amended for less funding or less access to people in need.
When people reach retirement age, Social Security could be their main source of income to their household. A spouse who dies during this time may have been paying into their social security ready for monthly payments, this could potentially pass onto the spouse. For those who this applies to, they will need to research such key phrases as – "what is the eligibility criteria for Social Security survivor benefits?" to see if they can access what is left from their dead spouse and how that is done.
AARP has perfected the art of systematically exerting influence in national politics.
Like with AARP in America, USI will have no official seat at any "bargaining table" in the coming election. But it can learn from the tactics that have allowed the former to indirectly steer the direction of national policy and discourse.
One caveat: AARP has money – loads of money, as Hugh McElvaney would say. Its annual budget of roughly $1.5 billion gives the group clout beyond just its voting power. But money hardly talks in Irish politics to the same extent as in America. USI should therefore focus on replicating some of the following concepts on a smaller, DIY-type scale, which may actually lend further credibility and emotional resonance to its efforts.
AARP primarily works by creating an emotional public narrative that broadly appeals to voters and paints the protection of elderly benefits as a fundamentally moral issue. Nancy A. LeaMond, AARP's chief lobbyist tells the New York Times: "What we want to do is paint a picture of what [cuts] would mean for the economic circumstances of people over 50." The group orchestrates national television and radio advertising, as well as local groups of volunteers to organise grassroots support. The group's representatives regularly meet with as many as members of Congress as possible. They arrive armed with data about what Social Security means to their members, but also showing the significant voting power of the same.
That's the second crucial factor that drives issue-intense advocacy. Besides having a precisely targeted issue to be intense about, you need to have members who are active, donate to the cause, communicate with their politicians, and ultimately vote on the issue as promised. USI can point to a track record of students voting in the marriage equality referendum, but they need to convince politicians that this trend is sustainable. Doing so will require a careful balancing of time and resources between external lobbying and internal campaigns to encourage active participation. If it hopes to protect students' interests in this general election, USI will not have much time to turn these tactics into a cohesive strategy.