The duty of the Welfare Officer of Trinity College Dublin's Student Union (TCDSU) is to provide the students with information on, and support with, issues of emotional or personal importance, and as such, is one of the most vital supports for students in College. While it is a role defined by the sensitivity and understanding of its officer, it is a race that often proves to be incredibly competitive.
This year has seen a number of highly successful initiatives on topics of sexuality, sexual health and diversity. Among these were the recent "I AM" campaign, which highlights asexuality and bisexuality, Equality and Diversity Week, during which the recent advances for minority groups in College policy were highlighted, and the "What's In The Pill?" initiative, which combined a focus on drugs with sexual awareness and sexual health.
Speaking to The University Times, current Welfare Officer, Conor Clancy, outlined what he believed to be "seven areas" that encompassed his role. As well as representing students on committees, such as College Board, and within the union itself, Clancy detailed the task of working with both national and college media, with the aim of representing the "student voice" on various issues. Organising campaigns weeks is another important facet of the position, and one that Clancy deemed to be "very time consuming".  The crucial part of the role, according to Clancy, is to try to deliver promises made in the campaign manifestos.
ADVERTISEMENT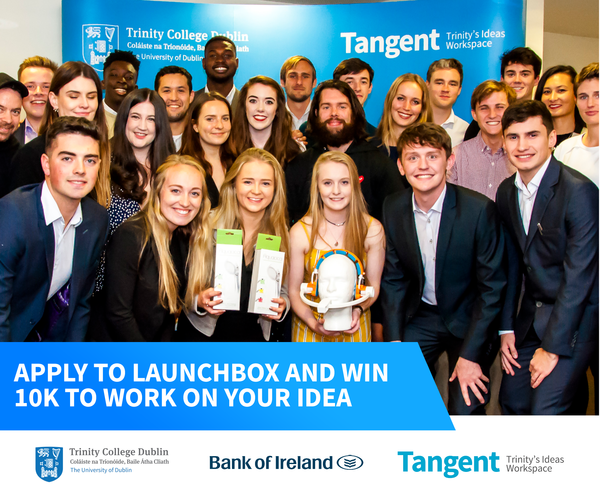 Clancy highlighted a "fundamental part of the job" was to be there for students who were in difficulty.
This year's race, which sees four candidates presenting themselves for election, will have hopefuls trying to convince students that they possess the required attributes for this role, as well as having the creative ideas needed to garner support in a highly-contested race.
Éamonn Redmond, a fourth-year social work student from Clondalkin, explained that it was his own difficulties as a student that encouraged him to run. His "first two years of college were kinda shitty", owing to the fact that he didn't know who to turn to when he needed support. After serving as a class rep in second year, he progressed to the role of school convenor in third year, and it was then that he finally learned about the services available in College. When he decided to run last summer, his main aim was to demystify student services.
Redmond gives high praise to Clancy, commenting that he has been "amazing" this year, citing campaigns like "What's in the Pill?" as crucial in educating students on welfare issues.
Also running for the position is Tom McHugh, a fourth-year English and Film student. Unlike Redmond, McHugh decided to run for welfare far more recently. Upon returning to college for his final year, McHugh found himself suffering with mental health issues and needed to seek help. He explained: "I was having a really bad time and I needed the Welfare Office. When I did need them they turned out to be really helpful … it was exactly what I needed." Having seen the positive effect of TCDSU's welfare support, McHugh now wants to take a more active role in the union, not only to "keep [students] in college", but even "to keep them alive".
McHugh lives at home in Lucan and cites his family background as vital in shaping his outlook. Being the son of a deaf father and a partially deaf mother, McHugh explained that he has spent his whole life aware of the abuses suffered by the deaf, as well as the lack of options and inclusivity issues they face. Fluent in sign language, he has become a leading figure in TCD Sign Language Society, previously sitting as chairperson and currently in the position of secretary. He believes that he has been dealing with welfare issues through this society since first year, making him well experienced for the job of Welfare Officer.
The only female candidate in the welfare race is Derry native and third-year medicine student Aoibhinn Ní Lochlainn, who says she has been interested in welfare issues since secondary school. Ní Lochlainn is heavily involved in Student2Student, having previously been a mentor, and is currently the Head Mentor for health sciences this year. She is also a Disability Services Student Ambassador, having joined the Welfare Team in 2014.
Referring to her own personal struggle at the beginning of college, which she believes most students face, she hopes to be an accessible and supportive presence for students. It is her work with the welfare team to date which Ní Lochlainn argues has prepared her for the Welfare position, and she considers being there to listen to people's problems "rewarding work".
The final candidate this year is Andrew Wafer, a third-year PPES student, who says he believes that at the heart of being a Welfare Officer is the desire to help other people. Wafer has worked with a number of charities, including VDP and Amnesty and 100minds. This year he is secretary for Surf Club, and was a class rep last year. For him, until "everyone in college is happy", there's always more to do. Wafer wants to focus on people who may have friends who are struggling with mental health issues because it's a "daunting experience".
Another key point of concern for Wafer is that joining societies, especially for first years, can be intimidating: "Having talked to people, a lot of people felt starting societies or clubs was a daunting experience." Wafer points out that taking these first steps can be "tough", and the union itself "can be a bit of a barrier for a lot of people." Admitting that he doesn't have much experience in the union, Wafer insists the union shouldn't be something you should have lots of experience to be involved in, as long as you are interested and passionate.
Accommodation is an issue that requires continuous attention, negatively affecting an exponential number of students year on year. Recent months have seen accommodation issues in Dublin being labelled a crisis, and it's an issue all candidates reference. Redmond, for instance, argues that "there are no crises" because "all situations can be resolved".
While planning permission had been sought for the 280-bedroom €52 million redevelopment of Oisín House, College accommodation can only be part of the solution. In fact, last year, it was even suggested that the Welfare Officer should make arrangements with hostels and B&Bs in the city, highlighting the difficulty of achieving long-term solutions. With rent prices constantly increasing, Wafer believes that although TCDSU has "done well this year", it's an "ongoing crisis" that needs to be focused on.
Inclusivity and openness, particularly around sexuality, has been a huge area of development in welfare in recent years
Inclusivity and openness, particularly around sexuality, has been a huge area of development in welfare in recent years, with last year's marriage equality referendum placing the matter in the spotlight. However, as shown by the focus of the "I AM" campaign around campus, there remains much more to be done in removing stigma. Perhaps the biggest issue relating to sexuality expressed by the candidates this year relates to transgender awareness. The long-term need to continue campaigning for sexual inclusivity was summarised by one of last year's candidates, Aoife O'Brien, who told The University Times: "It's an ongoing fight and it's not going to end in twenty years."
For McHugh, his main focus is to ensure "marginalised groups" are included and that "everyone is on an equal footing", citing his interest in the "Students Against Fees" campaign, and his involvement with the Yes Equality campaign. Echoing the words of O'Brien, Redmond insists that he wants to "normalise that which isn't normalised", referring to issues like transphobia, something he believes is a "huge thing at the moment".
The perception around the Welfare Officer is that they are the approachable face of the union. Clancy highlighted a "fundamental part of the job" was to be there for students who were in difficulty. However, he emphasised that this did not make him a "counselor" nor a figure "to help people through an issue totally", but simply a representative to inform students of the services available.
All candidates this year want to make the union a more supportive place. Ní Lochlainn notes that, "everyone has different priorities, and mine would be focused on the individual struggling student". Central to her plans for welfare is expanding "completely underused" services such as Peer Support.  Wafer agrees, and has been in contact with Niteline, and, if elected, wants to work closely with them, as they're a "great tool for student welfare, and the anonymity they offer is a great benefit for some people".
So what does it take to be Welfare Officer? Clancy emphasises that it is "more about attitude than having a particular skill".  It is clear that this year's four welfare candidates have similar intentions for how welfare should develop next year, with each individual expressing a desire to be an approachable and friendly officer, capable of bringing great change to the union. It remains to be seen just how the public personality of each candidate will develop and how each individual will perform in tackling a range of topics as diverse as student accommodation and sexuality.
---
Emer Gerrard is an Assistant News Editor, and will edit the welfare race for The University Times. Aoife O'Donoghue is a staff writer, and will serve as welfare race correspondent.
Eleanor O'Mahony contributed reporting to this piece.