When talking about his experiences as a refugee fleeing his home country, Karam Yahya speaks of death with chilling composure. His accounts combine images of hearing elephants calling in the woods in Marmaris to those of walking four hours in the devastating Serbian winter. For the 11 million refugees displaced across Europe and beyond, these are the commonplace scenes of their journey, and have been since the conflict in Syria flared up in 2011.
In recent months, pressure has fallen on the media to not only document the movements of hordes of refugees but to give them faces and voices. Arguably, it is young Syrian people who could best use this platform. Referred as the "new generation" of Syrian youths, and charged with rebuilding the country post-war, these are the voices shaping the future. Considering this, it is not coincidental that these young people are students.
The issue of immigration is nothing new to the students of Syria, considering that most of the embassies in Syria were not fully functioning, or were closed, at the start of the conflict. Students were forced to move to neighboring countries, most commonly Jordan or Lebanon, to process their paperwork, a time-consuming activity in itself. Aside from fleeing the worsening conflict, often the motivation for immigrants to displace themselves came from a desire to further their education.
ADVERTISEMENT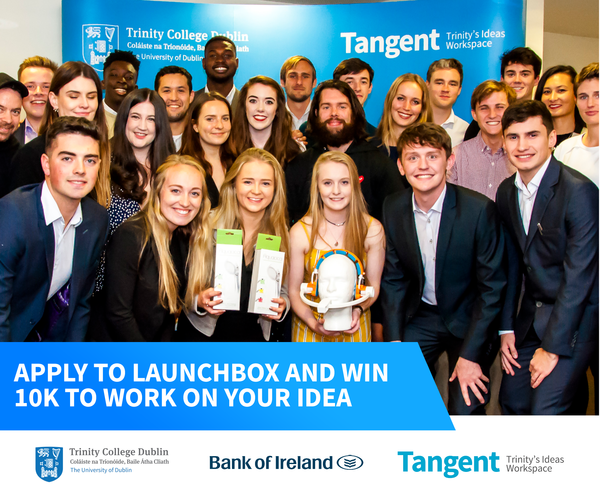 Such was the case with Yahya, a Syrian language student currently studying in Berlin. In a Skype interview with The University Times, Yahya detailed his journey from Syria to Germany, a move spanning six years. Originally from Idlib in the northwest of Syria, Yahya attended school in his home country until 2009 when, having not gotten the chance to study in Syria, he moved to Jordan to learn English. After being awarded his diploma in English language, Yahya pursued a BA in cultural studies. When the Syrian revolution began in earnest in 2011 Yahya faced a difficult decision symptomatic of his status as a Syrian student: join the conflict or carry on studying.
Aside from fleeing the worsening conflict, often the motivation for immigrants to displace themselves came from a desire to further their education.
Torn between completing his degree in Jordan or returning home to the crisis, Yahya settled on furthering his education, working off the assumption that the revolution would not progress so quickly. A year and a half later, the political and social landscape of his homeland was "completely unpredictable." Despite wanting to return home, Yahya was aware that if he did so he would be drafted into the military to serve the two-year term that all male citizens from the age of 18 must serve in Syria.
Military service in Syria at that time was ceasing to be the regulated two-year term, with more and more casualties stacking up. Yahya recalls how his mind was made up to stay in Jordan after his cousin, who is of the same age, entered in 2012 and after three months was never heard from again: "This made me for sure I cannot go back. I had to stay in Jordan." Yahya decided to take advantage of his relatively comfortable position in Jordan, and worked with Action Aid as a community mobiliser, helping refugees leaving Syria find security. His level of stability was made inherently fragile by the hordes of refugees entering Jordan, and was ultimately ruptured when tensions overflowed to Syria's neighbouring countries.
Having ended his contract with Action Aid, and failing to secure visas for Holland and the UK, Yahya chose to move to Turkey, where the political situation was better for Syrians. Working mostly with smugglers who made a huge profit on the need of immigrants like him, Yahya travelled from Istanbul, to Athens, to Macedonia and onwards to Serbia with the intention of reaching Belgrade and a loose plan to arrive in Germany. When asked if he had a clear path in his head, Yahya says no: "I didn't know exactly where I was going, I just wanted a place where I could get my papers formally as fast as I can."
His memory of the month-long journey is peppered with striking vignettes of refugee experience: the smuggler's bus that miraculously managed to fit 21 people in, hiding in the forest after being spotted by police, the course for the boat journey to Greece being set by the smuggler pointing a straight line out into the dark stretch of water. Some images are easily recognised, thanks to the recent coverage of the crisis. One immediately sees the camp Yahya and his group were brought to upon reaching Greece – "a kind of camp, but it's not camp. It's prison" – and the articulated truck he and 80 other refugees were transported to Belgrade in.
However, there are some experiences that cannot be done justice by words. Yahya recalls spending a week in Serbia, walking four hours each night with a young Iranian family to a meeting point in the freezing winter, waiting for a car that didn't come until the third day. He speaks with exasperation of how he was repeatedly caught by Serbian police and sent back to Greece to begin this stretch of his journey again. He remembers feeling afraid for the lives of the group he helped to manage, and his relief when he got them to Belgrade safely. Such are the heavy burdens carried by those already laden down with rucksacks and children, and the small kindnesses they meet on the way.
Yahya recalls spending a week in Serbia, walking four hours each night with a young Iranian family to a meeting point in the freezing winter, waiting for a car that didn't come until the third day.
Being a student in his mid-twenties, Yahya, like any other student, understandably has aims he would like to realise and experiences he would like to have: "I started to feel that this was an important time for any guy at this age and I am losing this time for doing nothing. I have to finish all of this as fast as I can. I started to think of the fastest process in any country I can go." For this reason, he chose Germany, as the visa process is far faster there than in other European countries.
Europe, in particular, has attracted many students from Syria due to the flexible nature of living, in which they can be self-sufficient. The option of being able to work alongside their study obligations, or taking up part-time studies instead, is appealing to many as they attempt to adjust to their new environment without lagging behind significantly. "A lot of my friends moved to Germany because it was difficult for them to come to Ireland because of the expenses and inability to work – it could cripple them financially," says Daniel L., a medicine student from Syria currently studying in Dublin. Speaking with The University Times he says: "The fact that Germany gives visas to students that don't require mammoth amounts of finances in their bank account was much easier for a lot of us to apply and move there directly".
The transition from Syria to Ireland is in no way easier, as Daniel notes. This is particularly true for anyone attempting to integrate into the educational system in Ireland. Because of the curriculum differences, Daniel and many of his peers were held back and forced to repeat first year, even with all their prior educational experience, or do a foundation year. In this process they ultimately lost three years of their academic life.
Despite this, Daniel's motivation was reignited and he was, like many of his other Syrian peers, determined to receive the best level of education possible: "I felt like I had lost four years of my life when I found out I had to do the Leaving Cert, when I was already in my third year of medicine. One year I was doing pathology and pharmacology and all of a sudden I was learning basic mathematics and preparing for the IELTS – all of this, in juxtaposition to a compressed Irish language course which was extremely difficult for me. Repeating the whole program delayed my progress, but now I have a better basis of knowledge and am thankful that I went through the trouble."
In light of this, the admissions and immigration process endured prior to securing a position in university can be seen as a gray area. Migrating away from war but still having your own financial resources would mean that the transfers from universities is still a complicated process. With direct transfers, in many instances immigrants would not qualify for "exceptional circumstances" that only apply for traditional refugees. Being denied accessibility as they have their own financial resources can be equally as detrimental. "It's very difficult to get a visa anywhere at all with a Syrian passport to begin with," Daniel says. "Even before we try applying, we get easily discouraged because it's next to impossible for us to get a Visa and approved entry into countries, whether it's Europe or the Middle East."
"I felt like I had lost four years of my life when I found out I had to do the leaving cert, when I was already in my third year of medicine. One year I was doing pathology and pharmacology and all of a sudden I was learning basic mathematics…"
When asked who he thinks is bearing the brunt of this governmental crisis, Daniel says "I think the people who are suffering the most from the crisis at the moment is the new generation, people our age who are supposed to gain credentials and begin building their futures – that's why we're all leaving. Dual citizenship is almost out of the question for ease of access, unless you were fortunate enough for your family to move abroad years ago, so we're kind of stuck in this weird limbo of uncertainty all the time.''
However, this difficulty is alleviated somewhat by the strong networks that organically develop in immigrant communities, both at home and away. Yahya speaks of staying with contacts in Athens and, conversely, of the anxiety of being in a place where you know no one. He believes that it is through communication that people are helped and he strives to make as many contacts across Europe as possible.
As a medical student, it is difficult for Daniel to draw parallels with the education system, though he claims in Ireland it is much more empowering. "There is more of a focus on students. Whereas, back home, there is less connectivity between the staff and students. The network is very good in terms of getting help in Ireland, it's much easier to get the attention you need in and out of the classroom." The concepts of study buddies, a flexible communication system between staff and students in addition to intra-college networks has undoubtedly had a positive effect on immigrants and migrants alike, reassuring them that culture does not have to play a large role in educational and social equity.
With regards to cultural identities and integration as a result of the displacement, they are still vigilant in terms of being associated with political movements or public opinions. "A few people will adopt aliases or 'nicknames' on Facebook, but we don't change our names officially or anything. This is mostly because we can get into trouble from opposition groups back home, or our friends could turn their backs on us if the word spreads. The community is quite small, so you have to be careful what you say." Because of this fear, Daniel L. has adopted an alias for the purpose of this article.
For Yahya, privacy has become less of an issue. When asked if it is something he feels he will consider as the war worsens, he replies: "I think for me, it was a real revolution at the beginning. I want to continue [speaking out], I don't think it's finished. I will not be afraid to mention my name for this. I want to mention my name more than before." Indeed, Yahya has been sharing his story, most notably at the European Students' Union in Brussels. On September 30th he gave a talk detailing how he came to Europe and about the experience of Syrian students in Germany. Despite being hesitant at first, he now feels it is vital to share his stories and the stories of others.
On a socio-cultural foundation, however, the name changing can easily be linked as something more symbolic, as an attempt to integrate into society more easily. "The pronunciation puts people off a lot, so a lot of Arabs will shorten their names". He gives an example of such a change, "from Dawood to Dave", a change which "gives us a lot of advantages." Examples like this prove how pre-existing stereotypes in Western societies make it difficult for Middle Easterners to integrate and increase their employability.
Indeed the question of cultural identity is a pertinent one. When asked where he sees his cultural identity lying, Yahya reflects deeply. Speaking of how the war changed him he simply says: "Syria has been changed since 15 March 2011. And I wasn't there. I was in Jordan. I worked for refugees and now I am a refugee. These are different positions to have in life." But aside from being concerned about how the crisis has influenced his identity as a Syrian man, Yahya says "I felt more 'What is Syria right now? What has this war made of Syria?' Because our country was somehow going completely normally. We had corruption, but the people had good education, good grammar school. Suddenly all the things happened like this. So maybe it's giving me more responsibility."
With the ongoing war in Syria, there is little point in planning for a clearly defined future, and both Yahya and Daniel acknowledge this. Despite the optimism surrounding the idea that the war will eventually be over, allowing them to return home, their options are limited at the moment. "I had to leave university on short notice because it was too dangerous, but some of my friends were forced to stay and risk it until they graduated, and thankfully they did," Daniel says. "For me, it wasn't worth risking my life for." Plans are in place to continue his studies or progress onto full time employment here in Ireland or the United States, but these plans are very dependent on the political landscape in Syria at that time. Similarly, Yahya aims to complete his studies, but beyond that he is not sure. When asked if he will continue his activism work on behalf of refugees he says he is hoping to. However, he adds: "If it was possible for me to go work with the new generation, to build something in Syria for sure I would be back."
"We want work. We want to be functional units of society. We just want to be given a chance."
The refugee crisis, hailed as the worst humanitarian disaster since World War II, has proved as profitable for media-driven stereotypes as it has for smugglers. This is something both Daniel and Yahya wish to comment on. Yahya asserts that he has met very few racists while in Germany but, the stereotype is one that persists and negatively affects many. He hopes that, in sharing the stories of refugees, these images will dissipate: "From my childhood, I know that there is no difference between a person and a person, only knowledge difference. That's what I am doing. That's why maybe I decided not to feel inferior because I'm a refugee."
As more and more refugees flee the crisis, and governments continue to place roadblocks in their way, the determination of the students will ubiquitously strengthen to build better lives, making use of the support systems and networks that surround their newly found institutions. One must remember that these people were living full, if not entirely stable, lives prior to the conflict and simply wish to continue doing so. As Daniel asserts: "We want work. We want to be functional units of society. We just want to be given a chance."