Ireland's young men have a problem: frighteningly high suicide rates. A disproportionate number of young men in Ireland die by suicide compared to all other segments of the population for Ireland and the EU. A common belief is that Ireland's suicide rate is higher than most other countries, but it is not. In fact, for 2011, the last year for which data is available, the Central Statistics Office (CSO) reported Ireland's suicide rate to be 10.9 per 100,000 people, below the EU average of 11.8, and lower than many other high income countries such as France, Germany, Denmark and Finland. Eighteen of the twenty-eight EU states had higher rates than Ireland. Ireland's big problem isn't really with suicide in general, but rather with suicide among young men.
The rate of suicide among young men, defined as men aged between 20 and 24, in Ireland was the fourth highest in Europe in 2011. A recent RTÉ report put the rate of suicide for this age group at a staggering 23.5 per 100,000. To put that into more tangible numbers, Trinity has a student population of roughly 16,700. Approximately 7,014 of these students are male, the majority of whom we can assume are in the 20 to 24 age bracket. This means that for any given year, almost two male students in College are, statistically, going to die by suicide. Contrary to assumption, these men may not show distinct signs of mental strain such as self harm or depression, of which, according to the Student Counselling Service's statistics, there are approximately 700 male students in Trinity who seek out the service for this reason. In comparison, the national rate for women is 4.5 per 100,000, the rate for women aged 20 to 24 being even lower again.
For many people, coming to college is a new lease of life. For some it can be a big adjustment and it can take time to find your feet. Director of the Student Counselling Service, Dr Deirdre Flynn, who spoke with The University Times, recognises this. The expectation is that college is a positive environment, with many students not being alerted to the difficulties that come attached. When it fails to live up to expectations, or becomes overwhelming, Flynn thinks the biggest problem is students "bottling it up". "With young adults it's a time in your life when everything is about becoming independent," she says. "They feel they should be able to sort it out by themselves." This feeling of having to live up to this, Flynn reasons, is one thing that can stop young men from reaching out for help. "True independence is spreading your dependencies around."
ADVERTISEMENT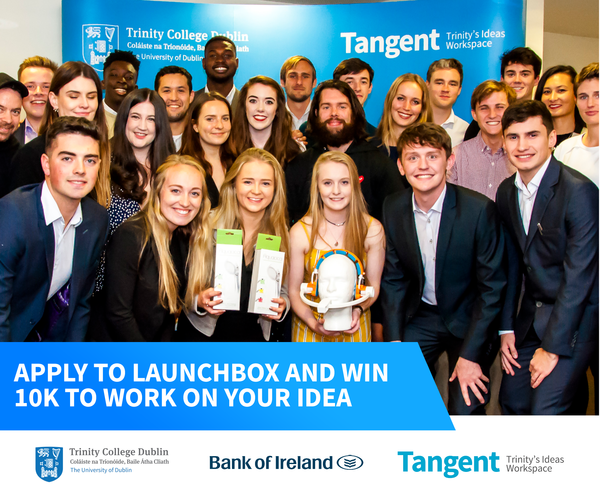 "With young adults it's a time in your life when everything is about becoming independent. They feel they should be able to sort it out by themselves"
With so much going on weekly, and combined with the sense of newfound independence, it can feel overwhelming for the average college student. What Trinity has to offer its students goes far beyond its academic functions, with its societies, sports clubs, student publications and student activism. But this can be part of the problem, as it can seem hard for students to get involved in any one thing when attempting to balance social activities with academic obligations.
Those in charge of College support services are adamant that students do not have to overcome such pressures by themselves. From the Student Counselling Service, to the Welfare Officer, and to the chaplains, College offers an array of services for students to visit with problems they are facing, and all have a varying level of formality. For Flynn, this is essential for the approach to mental health in colleges. "Suicide prevention and reaching young male adults requires a multi-layered, college-wide approach. We need to help students help their friends and direct them, peer supporters, Student2Student (S2S), sabbatical officers, tutors. It's about having these layers."
It is frequently argued that there are certain social forces at play in Ireland that seem to affect young men in a different way than young women in relation to mental illness. A theory that media outlets like to suggest is that young men lack the skills necessary to talk about their feelings, but there is little quantifiable proof to this assumption beyond social conditioning. Flynn agrees on this point: "It's more complex than that. People do speak out. It depends a lot on their personality and their past experience of getting help."
The College chaplains are, for some in College, just the ones who provide free lunches on a Tuesday, but they play an active part in the lives of many students, particularly freshers. Speaking to The University Times by email, Rev Julian Hamilton, who is also an Assistant Warden in Trinity Hall, pointed to the need for good relationships and work-life balance for students. "Good attitudes to work, to exercise, to eating, to friendships, to [work] balance, to spirituality can keep students healthily authentic human beings." Fr Alan O'Sullivan, another of the College chaplains, believes there are two tiers to the issue: personal relationships and society's attitude. "I think one of the major issues for young men is communication", he says. "It is possible to live life with only 'social buddies' who are not people one can share vulnerable moments." O'Sullivan sees a need for young people to have strong relationships, but these too can be "fragile, leading to depression and even thought of suicide" when they end.
In a broader sense, the importance of societal role models in addressing mental illness is widely acknowledged. One of the most prominent of these for young men in Ireland is musician and former Gaelic football player, Niall 'Bressie' Breslin, whose speech about depression and mental health at a Lovin Dublin event twelve months ago spread around the internet with incredible speed. Both Flynn and the chaplains recognise how important the normalising of mental health problems is. "One in four people will experience depression of some kind in their lifetime", Flynn says. "In terms of role models, high-profile males are fabulous. The value of that relationship cannot be overstated, whether it is a tutor, chaplain or lecturer. For men, it's important that [role models] are other men." O'Sullivan also sees the need for changes in society in some way: "We have to find the cultural, psychological and spiritual factors which give young people a sense of hope and confidence."
"We have to find the cultural, psychological and spiritual factors which give young people a sense of hope and confidence"
Mental health stigmas have been broken down in recent years, by national and local campaigns. "We have come a long way, more people are coming, there are national campaigns, S2S and SU Campaigns", Flynn says of the progress made in Ireland and, specifically, Trinity. "Lots of people do disclose suicidal thoughts to their friends. We need to help students help their friends", she asserts, referring again to the layers of support available right through College.
What Flynn stresses is the need for people and their friends to recognise when they need help. The counselling service contains both the S2S mentoring and the Student Learning Development. These two channels, particularly the S2S mentoring, can be readily accessed by students, given that each new student is assigned an S2S mentor from the moment they step foot in College. For many they can be the first port of call.
Despite the progress made in Ireland, given that the numbers of young males taking their own lives remains worryingly high compared to other countries, it is clear that there is still more that can be done to help young men in Ireland. Normalising mental health issues is one way that this can be done, breaking down stigmas and preconceptions that people have. Ultimately though, the message from the services in College is that there is help. Hamilton sums it up: "My experience in Trinity is that there is hope. People change, circumstances change, life changes. There is always hope. We get through stuff."