In the depths of Trinity, it is not difficult to find great achievers who have made notable contributions to the community. Yet you may never hear about those who have made the largest impact. In the autumn of last year, a CBE, the highly prestigious Order of the British Empire, was bestowed upon a Trinity professor and medical doctor by Queen Elizabeth II. Prof Owen Patrick Smith, who works at Our Lady's Children's Hospital in Crumlin, was the recipient. His achievement? Having dedicated a career to both treating and researching cancer in children and young adolescents. His accomplishments are both numerous and exceptional. Smith first began his time at Trinity at just 17. Four decades later, he is still here and has been internationally recognised as one of the most outstanding cancer and children's health researchers in Europe. He is undoubtedly one of Ireland's greatest unsung assets, having been behind a great number of medical breakthroughs.
Speaking to The University Times, Smith told us that one of his proudest medical achievements came in in the mid-1990s. In 1995 and 1996, Ireland had a serious meningitis outbreak. Smith started a basic science and clinical research programme in Trinity to investigate the cause of the devastating effects of the bacteria, which included limb gangrene, multi-organ failure and death. With a rigorous study campaign over the course of 15 years, he and his team made breakthroughs in treatment intervention such as the administration of protein C, a better understanding at the cell and molecular level and how this bacteria causes such havoc in young children. These findings have enabled a great deal of further academic research into this disease.
Smith has been a great proponent of randomised peer-reviewed clinical trials, which have proven to be a great advance in medical treatment methods on patients. He describes them as the "ultimate arbitrator" of whether a treatment truly works. Organising them was exceptionally difficult: academics and clinicians had to be on board, paperwork had to be done and there needed to be data managers and statisticians. These clinical trials were effective, and Smith found himself working with many clinical trials of new treatments all across the EU. Now, children and young adolescents with cancer in Ireland are always offered the opportunity to partake in clinical cancer trials, as, according to Smith, they are the most effective way to establish a cure. It is these introductions that ensured Ireland's number one ranking in Europe by University of Oxford researcher Charles Stiller, in his comparison of countries' treatments of curing childhood leukaemia.
ADVERTISEMENT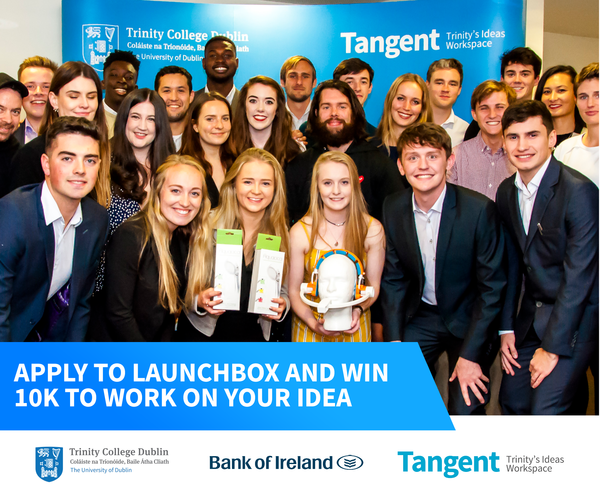 In 2014, he was made the Regius Professor of Physic, an honour created in 1637, which has only been awarded to 22 people to date.
Born, raised and continuing to live in Dublin's north side, Smith came to Trinity in 1976 to study undergraduate natural sciences and moderated in biochemistry in 1980. While studying here, he was inspired by professors to move towards medicine after gaining a fascination for haematology – the medical science of blood. After graduating, he entered medical school at Trinity, where he spent four and a half years before qualifying and beginning work as a junior doctor.
He was offered postgraduate specialised training in haematology at the Royal Free Hospital in London, founded specifically to care to those who cannot afford treatment as well as being one of the most highly respected and excellent research hospitals in the UK. While working here, Smith became involved in treating adolescent and adult cancers, in particular, working with the stem cell transplantation programme. As part of the scheme, he was required to spend six months working in Great Ormond Street Children's Hospital, where he remained for six years after being inspired by treating the young. At the end of his time here in the late 1990s, the hospital offered him a consultancy role, but he also received a job offer from the Harcourt Street Children's Hospital, which is affiliated with College, as Director of the Haemophilia and Leukaemia Services. This hospital, along with the Meath and Adelaide Hospitals, were to move out to Tallaght and become Tallaght Hospital in 1998. In 2002, the paediatric haemophilia and leukaemia service moved to Our Lady's Children's Hospital, Crumlin under his direction.
Smith soon began lecturing medicine at Trinity. In 2002, he was made professor of haematology at Trinity and in 2009, he was made an Honorary Fellow of the College, one of the most prestigious awards that Trinity can give. Five years later, in 2014, he was made the Regius Professor of Physic, an honour created in 1637, which has only been awarded to 22 people to date. In late 2015, that Her Majesty awarded Smith with the CBE.
There are two major obstacles faced by those seeking developments in children's healthcare, Smith told The University Times. Firstly, services are underfunded, preventing research from achieving its full potential. But second, and perhaps as seriously, the emigration of the brightest and best doctors from Ireland had caused numerous staffing issues, not only in his area of clinical and basic science research, but across Irish medicine in general. The likes of the US and Australia are much better than Ireland at attracting and retaining clinical research talent, affording them much more attractive employment and opportunity than at home. The cut in consultant medical salaries in Ireland three years ago was yet another hit to Ireland's ability to retain talent, he says. Smith stressed that if the next government is serious about improving healthcare, attracting medical research talent must be made a priority.
Despite these problems, Smith believes that there is an exceptionally bright future for children's healthcare. The professor, having come from a background of general science and biochemistry in Trinity, envisages the future of medical research as one in which researchers are specialists in medicine as well as a wide variety of the sciences. Fusing a wider variety of disciplines, he says, is absolutely key to broadening our understanding of numerous illnesses.
The likes of the US and Australia are much better than Ireland at attracting and retaining clinical research talent, affording them much more attractive employment and opportunity than at home.
Smith's time in medical research has seen a dramatic improvement in cancer treatment. When he started, survival rates of leukaemia were approximately two out of three, but now stand at 94 per cent. In the past ten years, our understanding of the human genome has changed radically. We now are beginning to understand its complexity, and we can use techniques, such as gene editing, to cure certain diseases. So much so, that in the next five years, Smith predicts, we will be able to anticipate disease causation in children even before they are born. Smith believes that fusing the fields of paediatrics with genomics is the future of treatment. A vast range of ailments will be detected long before they can even occur, and genes will be able to be edited to remove the threat. The future of paediatrics looks so bright that Smith joked that he wishes he could be 25 years younger – just to witness the amazing potential of genetic research being realised.
Smith also believes that child and adolescent health has played a small but significant role in peace and reconciliation on the island of Ireland, which deserves greater recognition. Not only do the research hospitals in the Republic and the North work closely and exceptionally well together on numerous projects but curing children is a rallying force, capable of bridging division. Barriers are broken quickly when people are in need, and families from the North are exceptionally appreciative of the treatment they receive at Crumlin.
Humble Smith credits his success primarily to those around him: he is exceptionally proud of the general science and clinical research staff and students he surrounds himself with, and he says his family has also been deeply supportive and understanding, despite the heavy workload, for his entire career.
Like most doctors, Smith remembers the patients that don't make it through the treatment more vividly than those he cures, something which he claims spurs him on in his efforts to advance medicine. However, the rewards of curing children and adolescents of life-threatening illness and cancers become obvious at the most unexpected of moments. He relates a touching anecdote which illustrates the merits of his job. At the end of last year, Smith was getting out of a taxi on Kildare St and was tapped on the shoulder by a pedestrian he didn't immediately recognise but then realised it was an adult woman whose life he saved. She told him she had gone on to have children of her own, something which Smith identifies personally as the true definition of "cured". This poignant encounter was not an isolated incident. Saving people's lives is another day at work for Smith, but there are hundreds of families across Ireland who will remember him as the man who saved their children.