On March 3rd, the 16 candidates for the Dublin University constituency of the Seanad, often called the TCD Panel, were announced. The candidates competing for the three seats include figures from the business world, environmental organisations, the technology industry, law, the British Labour Party and academia at large. Despite the range of experiences between them, they are linked by their relationship to Trinity. Only Trinity graduates are eligible to vote in the TCD Panel, and the constituency covers the College's graduates and scholars. For this reason, the views of its students, past and present, is of particular importance. Ahead of elections, all 16 candidates spoke to The University Times on how they plan to address these unique concerns and adequately represent the TCD Panel's diverse constituency group.
An in-depth understanding of educational concerns inevitably comes from time spent studying within the university, which all candidates have done. A number of the candidates got their first experience of politics from an involvement with Trinity College Dublin Students' Union (TCDSU), such as William Priestley, who is the manager of Limerick's West End Youth Centre, and current TCD Panel Senator Ivana Bacik, an associate professor in law, who were both elected as TCDSU president. Outgoing President, Lynn Ruane, who announced her candidacy in December 2015, speaks of how in the course of her term she discovered her "huge passion and agenda around equality of education". For other candidates, their experiences in College have proved to be highly prophetic, particularly those of current TCD Panel Senator David Norris, who recalls: "In my first term I joined the Phil and the Hist, and by the end of my first term I'd been fired out of both of them." Despite this, he would still speak at them, arriving "like a flying column and deliver these emphatic speeches, sometimes in character".
Other candidates have a more sentimental connection to the College, such as Eoin Meehan, an IT consultant and researcher in the School of Computer Science and Statistics, who entered as a mature student: "I never thought I'd get there, wasn't academically good enough to go, my parents could never afford the fees those days, so it was a bit of a pipe dream." Seán Melly, the Managing Director of Powerscourt Capital, speaks of how having a daughter currently studying in Trinity makes him feel "somewhat re-exposed to Trinity from the eyes of a student". Kevin Cunningham recalls a trip to New Delhi with SUAS Educational Development during his time as a student, and says "that was certainly a hugely influential experience and spiked my interest in politics". Regardless of individual experiences, however, all candidates are campaigning on the basis of their ability to reflect the unique concerns of Trinity students, both past and present.
ADVERTISEMENT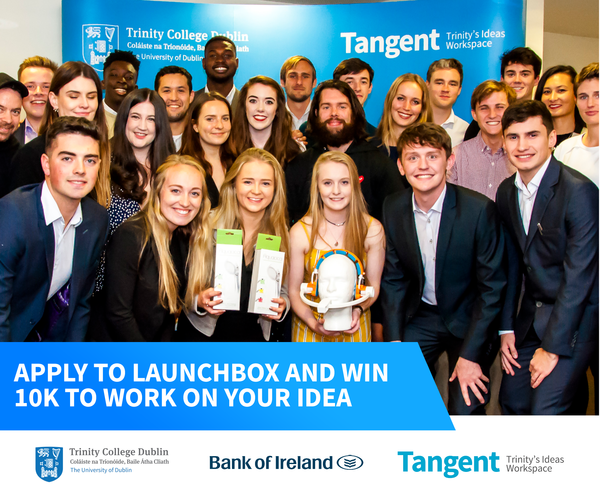 One of the most pressing topics for Irish voters today, particularly students, is that of repealing the eighth, and, indeed, the majority of candidates for the TCD Panel have placed it at the centre of their manifestos. Ruane, reflecting on her time as president so far, speaks of her pride at seeing students organising protests to repeal the eighth, making up the demographic fueling the campaign. However, some candidates with a focus on abortion laws were hesitant to advocate for abortion on demand, with many of them criticising the legislation's place in the constitution rather than the ban in general.
On his campaign website, Tom Clonan, a journalist and lecturer in the School of Media in DIT, lists himself as "a committed feminist" and says that he is in favour of repealing the eighth amendment. Oisín Coghlan, Director of environmental organisation Friends of the Earth, says that "the constitution is not the place for abortion laws" and that a potential Fine Gael–Fianna Fáil coalition would prolong the process of reforming it. Averil Power, an independent politician who has been a senator since 2011, also highlights the lack of political commitment in addressing the issue, saying: "I think we'll need two campaigns – one, to get a referendum in the first place and two, is to win that referendum." Ethna Tinney, a former producer with Lyric FM and former director of EBS, agrees that a campaign that focuses solely on the constitution is lacking, saying: "Not just repeal the eighth – have a proper legislation process which permits abortion in this country, restricted abortion."
Senator David Norris is fiercely against abortion on demand, saying: "If it's a perfectly healthy baby, conceived in ordinary circumstances between a man and a woman, there'd want to be a bloody good reason to end that life."
Due to the increase in campaigning for repealing the eighth, some candidates have had to reconcile a call for reform with their own personal views. Norris notes that he was the first Irish politician to put abortion law reform in his manifesto, which only won him 237 votes in 1977, and believes that it is unreasonable for "a third party, uninvolved and unknown to the young woman involved, should say to a 13-year-old rape victim, 'you have to keep that foetus to full term'". However, Norris is fiercely against abortion on demand, saying: "If it's a perfectly healthy baby, conceived in ordinary circumstances between a man and a woman, there'd want to be a bloody good reason to end that life." It's an opinion that has some parallels with Meehan's, who opposes the act of abortion, seeing it as "the deliberate termination of a potential life". He acknowledges, however, that one individual cannot dictate what another does.
Although the campaign to repeal the eighth is possibly the most contentious issue for students today, the problem of student fees was widely highlighted in the manifestos of most TCD Panel candidates. In the aftermath of the leaks from the government higher education working group, also known as the Casells group, and its proposed reforms to the fees structure within Irish universities, the debate surrounding the future of higher education in Ireland has become a heated one, and is of enormous significance to candidates running for the Trinity constituency. Indeed, it is clear that candidates understand this, with their often disparate views encompassing all potential fee structures from loan schemes to free education.
Bacik has experience in advocating for free fees, having dealt with a 10 per cent annual increase in fees during her term as TCDSU president. Bacik, who is also the Reid Professor of Criminal Law, Criminology and Penology in Trinity, says that it was "one of the issues that first really politicised me so I've always been against the idea of a student fee and for the idea that you pay for education through taxation at all levels". Maeve Cox, a barrister-at-law, is also supportive of free education, and believes that "the Seanad has a great platform for maintaining free fees", while Meehan calls a free fees initiative a "no-brainer" and Power asserts the need for people to "champion the cause" of free fees. Although Tinney is against student loans, she acknowledges that with students remaining in education for longer periods of time, as they pursue a master's or PhD, loans may become necessary. Anthony Staines, Professor of Health Systems in Dublin City University, agrees with this problematic double bind in the argument for the implementation of loan schemes, pointing to the disparity in finances between the student generation and previous generations. Drawing from his background in pediatrics, Staines notes that due to immigration and an increase in population – "The Irish, for some reason, in recessions, have babies" – there is a greater need to establish a method for providing access to third-level education.
While Staines does not suggest possible solutions, Melly believes that "model is going to have to move to some composite model made up of government funding, an increase in the percentage of international students, corporate investment into the colleges maybe through research and development, and philanthropy". Access to third-level education is an issue that Ruane is vocal on, calling student fees a "huge barrier to education", and her term as president has seen her campaign on behalf of the grassroots Students Against Fees group.
Other candidates recognise that the possibility of free fees is not always feasible, and propose ways in which the government can establish methods of equalising access to education. Norris asserts that whenever possible he would "completely support free fees, for everyone" but in the situation where governmental funds are limited "the meagre resources should be directed, first of all, at the people who need them". Priestly suggests that student grants should be developed and regulated to match welfare payments.
Referring to the QS World University Rankings of 2015, Averil Power says: "We've gone from 61st to 78th and that is a matter of deep concern, and a result of reduced funding in the education sector."
Closely tied to the debate surrounding free fees is that around third-level funding and access to university. Priestly points to the Trinity Access Programme (TAP) as the linchpin of third-level access in College, and suggests that it is developed to become "a collaborative attempt between Trinity College and other colleges In Ireland". Ruane is similarly supportive of the TAP system, having entered College through it, and says that "a lot of people coming through TAP would need support other than just a year in education, so whether that would be financial support, or support because you've such minimal exposure to education, writing skills, academic skills".
Seán Barrett, a former associate professor of economics in Trinity and current TCD Panel Senator, highlights how a lack in funding has led to the neglect of languages and the humanities, saying that "Trinity's high international ratings are because of the humanities" and questioning the focus placed on STEM subjects. Power also voices concerns about the pressure placed on staff numbers in universities, and specifically about Trinity's potential to fall in global rankings. Referring to the QS World University Rankings of 2015, she says: "We've gone from 61st to 78th and that is a matter of deep concern, and a result of reduced funding in the education sector."
In the past year, Trinity's student-led divestment campaign has set a precedent for such movements in the Republic of Ireland. Indeed, the campaign has become a prominent issue among third-level students, evidenced by numerous candidates incorporating environmental policy in their manifestos. Coghlan praises the divestment culture growing in Trinity, saying that "Trinity divesting would be what gives the biggest shot in the arm to the divestment and climate action campaign more generally". He emphasises the importance of having a Seanad representative with the kind of understanding of climate change he has, saying that it would provide "a new platform for someone who's been one of the leading voices on climate action".
Ed Davitt, who works for an NGO working on marine environmental conservation called Seas At Risk, also highlights the need for an environmentally aware Seanad candidate, and wishes to bring "a voice of sustainable development and environmental adaptation to the Dáil, somebody who's going to be talking about these issues putting forwards bills on all sorts of environmental issues, and not just on climate change". Priestley is more specific in his environmental policy, advocating for the development of green technologies. He says: "Green technologies are the future and I believe they are a great economic opportunity for Ireland and something we need to work towards."
Although most candidates have based their campaigns on a number of topical issues, such as abortion and funding, just as many candidates have manifestos focused on increasingly specific and unique areas.
Clonan, a former member of the Irish Army who served on active duty in Lebanon, has spoken extensively on how his experience in war has led to an increased awareness of the need to develop disability rights in Ireland. Described by Transparency International as one of Ireland's foremost whistleblowers for PhD findings on female violence in the forces, Clonan also has a son with a neuromuscular disease, and so his candidacy is "completely and solely as a consequence of the experience [he and his son have] had around disability, and as a parent who wants to do the right thing for [his] son". He emphasises the importance of such a candidate in the Seanad, saying: "There is the opportunity to change the narrative around disability and discrimination."
By her own admission, Cox has a "strong view" on the refugee crisis, stating that on a humanitarian level it does not receive the attention that it should. She also highlights the need to prioritise the emigrant vote in Ireland, which she sees as hugely important as "many people were forced to emigrate due to the economic downturn and a lot of those young people want to return, and they should have a say in the shaping of our future and how it's going to be shaped and who's going to be shaping it". Davitt agrees on the importance of the emigrant vote, saying: "our first concern is voting rights for Irish emigrants abroad, either that be a postal vote, or other voting arrangements such as an overseas constituency."
The most vocal critic of the Seanad is arguably Kevin Cunningham, who, in his time working with the British Labour Party as a targeting and analysis manager, came to understand its flaws in comparison to British upper houses.
As his background is in IT, Meehan's campaign largely focuses on data protection and the establishment of legislation for the benefit of the technology industry in Ireland. Referring to how internet companies like Facebook, Twitter and Google have their headquarters in Ireland, Meehan states that legislation should be of great importance: "A piece of badly written legislation could affect these companies negatively, and we don't know what the results of that could be." He is adamant that, if the government is going to introduce legislation, such as the Harmful and Malicious Electronic Communication Bill of 2015, care must be taken in considering the consequences.
Sabina Brennan, a research assistant professor of psychology in Trinity, specialises in dementia research and brain health awareness, two areas of study that have greatly influenced her campaign. She says that her dementia research programme in College is based on "empowerment and promoting independent living, and doing that through research and education". Having excelled in the area academically, she wishes to move it to the political sphere and affect policy and push for a representative for the issues of older generations: "We don't have a Minister for Older persons, there's nobody in the Oireachtas giving a voice to older persons' issues."
Despite campaigning for one of the coveted three seats in the Trinity constituency, many of the candidates are highly critical of the Seanad as an upper house. The most vocal critic is arguably Cunningham, who, in his time working in the British Labour Party's London headquarters as a targeting and analysis manager, came to understand the flaws of the Seanad in comparison to British upper houses. He clarifies that he isn't campaigning to win a seat, but rather to highlight its inefficiencies. He says that "the vast majority of Senators view the upper house as a personal or party-political campaigning tool" and further that, as so much attention is paid to the debates of the lower chamber, there is "very little scrutiny over EU proposals, secondary legislation or indeed over the work of regulators".
The inefficiency of the Seanad is highlighted by Staines, who says: "This is an organization that came close to being abolished two years ago." Melly also advocates for some slight reform, rather than abolition, as he still sees some need for it, and Bacik notes the need for primacy to be returned to legislators. Ruane, however, is more positive about the Seanad and what can be achieved within it compared to during her year-long term as union president. She says: "If I was to have such a platform like I would have in the Seanad, I would have five years to really kind of drive forward the ideas I have around education."
The Dublin University constituency is unique on account of its close ties to Trinity, benefitting as it does from including Ireland's brightest scholars and graduates in its electorate. However, due to College's growing culture of student activism, as well as its close proximity to the hub for academic and societal change that is Trinity, the candidates competing for its three seats are tasked with adequately addressing the often complex and contentious issues currently concerning students. This is in addition to representing the views of College's many alumni groups, spread over approximately 100 countries. Considering this, it seems fair to say that the size of the job is proportionate to its constituents, and with an even-greater scope of focus.
---
John Bethell, Jenna Clarke-Molloy, Aoife O'Donoghue, Dominic McGrath, Kathleen McNamee, Róisín Power and Ciaran Sunderland contributed reporting to this piece.