In 2014, the same year that she joined Trinity as the Professor of Zoology, Prof Yvonne Buckley gave a talk in Front Square focusing on the role herbivores play in our society. During this talk she admitted to the crowd that she had a "terrible secret" — she loves plants. Buckley, originally from North Cork, has spent her life researching plant and animal population dynamics. She graduated from Oxford University with a BA in Biology and received her PhD from Imperial College London. Her work has seen her travel between Ireland, the UK and Australia, where she worked at the University of Queensland. She cites this as one of the most interesting aspects of her job. "There is no such thing as an average day," she says, "everyday is different."
This love can be seen throughout her work and, most recently, at her inaugural lecture in the College, which spoke of the wellbeing of future generations being safeguarded by a collaboration between ecology and technology. Speaking to The University Times, Buckley explained the importance of ensuring that ecology, technology and industry work together to ensure a brighter future for the generations to come but also for the plants and animals that coexist beside us. As an ecologist she has "been aware for a long time that humans are changing the planet, we're changing our ecosystem and all of this is on purpose to provide food and shelter and important things like that but we're making huge changes to the planet". She's not just interested in seeing what these changes bring. She is also interested in making sure they're positive and "benefit our well being in the long run".
As is the problem with most natural resources, plants and animals are finite. If not used correctly now, they will disappear and thus their worth will be lost to the world in the future. Buckley centres her work on looking at how plants and animals migrate to different landscapes and deal with the changing climate. From this information, she then hopes to be able to plot which animals will risk extinction and which will flourish in the future. She believes the way forward is to stop exploiting our natural resources in the short term, which will have negative effects down the line, and instead to work on a way in which industry and ecology can be mutually beneficial. A lot of the changes experienced by the planet are driven by our economic needs and she wants to ensure that we "make changes that enable the services we get from nature to persist in the long run".
ADVERTISEMENT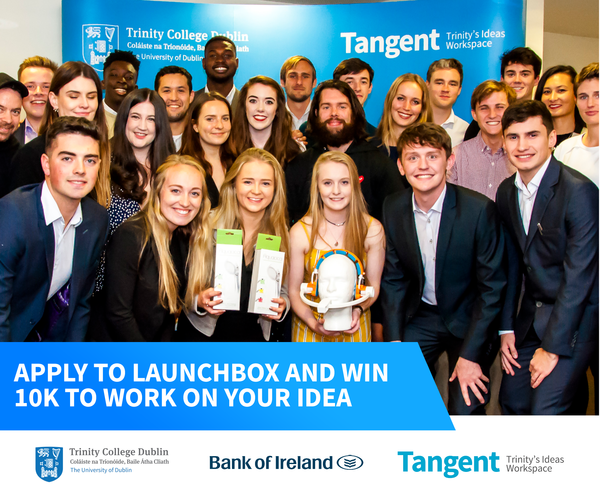 She's not just interested in seeing what these changes bring. She is also interested in making sure they're positive and "benefit our well being in the long run"
It's not all doom and gloom, however, as Buckley sees some "real opportunities here for businesses to adapt and change to the uncertain global changes that we're seeing coming over the horizon".
She even believes that many companies are "well ahead of society" in terms of looking at how climate change will affect their business and how they can adapt. In turn, it's the responsibility of people like her to "engage with this and enable them to develop the new products and services that we'll all need over the next sort of two or three decades".
Buckley has already started the process of reaching out to companies in a bid to understand their needs in association with the planet's changing needs. One group that she has already worked with is a Catchment Management Group in Australia. This organisation consists of a cooperation of local farmers and councils who are attempting limit the spread of pest grasses. There were different ways to manage this situation and this is where Buckley and her team came in. "There were different kinds of ways of trying to incentivise the right kind of behaviour from their point of view," she says, "and they wanted us to help them work out what kind of intervention, what kind of management would be the most effective at the whole landscape scale."
Buckley and her team looked at various elements such as the interaction between farmer behaviour and the ecology of the system. From this they recommended a system that could be easily implemented by the organisation. This kind of work, looking at the impact of migrating animal and plant populations, is the basis of a lot of Buckley's work. This is also an example of just one type of group she works with. From individuals to wider scale businesses, she aims to engage with their problems and then develop a structured decision making process.
You're looking to have that impact on about a twenty to thirty year scale but that doesn't preclude you from having small wins along the way
Within Trinity, Buckley currently has six undergraduate students in her lab. They work on a range of projects, from looking at how climate affects the increase or decrease of rare orchids in Romania to whether burrowing animals live longer than non-burrowing animals. She is also co-champion of the Sustainable Planet research theme. This project encompasses researchers from across various departments from within the College who are working towards finding a way for the population to live sustainably on the planet. Outside of the College, she's involved in the Irish Ecological Association.
All these projects have varying timelines from the short term (one to three years) to the long term (five to ten years). Buckley hopes that her work will have a steady impact over the next few years but is cautious of "ambitious" targets. Ultimately, she wants her work to have a broad and long-lasting impact as, according to her: "That's what drives most of the research scientists in top quality institutions like Trinity. You're looking to have that impact on about a twenty to thirty year scale but that doesn't preclude you from having small wins along the way or even big wins along the way in the shorter timescale."
Buckley has also expressed a strong desire to encourage more women into the scientific field. She mentors women in higher education at all levels and has been asked to speak at several events surrounding women in science across the world. Most recently, she spoke at the Biology '16 Conference in Switzerland. This annual conference attracts people involved in the fields of ecology, evolution, systematics, biogeography and conservation. Buckley was chosen to sit on a panel called "No Excellence Without Diversity" to discuss the place of women in science. She has also previously worked with the Aurora Organisation, which focuses on leadership roles within higher education. The reason behind her strong interest in this topic is due to the support she received throughout her career. She says: "It's something that I feel very strongly about myself because I've come up through the ranks and I've had some really key pivotal mentors in my career who really encouraged me to carry on with science and to keep going. I guess I feel that it's quite important for me to reflect that back to the next generation and help them get on well in their scientific careers."
She's keen to emphasise to anyone interested in this field that it is possible to have a scientific career and have successful relationships outside of that career. For her, it's important that women remember that your life doesn't have to stop if you want to be successful.
I think something that is very important is that you can be a successful scientist and have a life outside of science as well
"I think something that is very important is that you can be a successful scientist and have a life outside of science as well," she explains. "Whether that is a family, if that's what you want, or other kinds of relationships. There are many facets to your life."
She believes that in the past there was a very one-dimensional view of scientists as being a certain type of single-minded person that may have discouraged women from entering the scientific field. Times are changing, though – and for the better. Speaking about her inaugural lecture in Trinity, Buckley shares the happiness she felt at being able to have her children attend the event with her: "At my inaugural lecture, my four-year- and six-year-old children came along and sat at the back and it was wonderful that they were able to be there and share that with me. My science and my family life are entwined but I try to make time for both separately as well."
Despite her heavy workload, Buckley is excited for what the future holds. Despite some "ambitious" targets, she's optimistic about what is to come. "The answer to all this may be ten years in the future but as we keep that aim in mind we'll get more and more knowledge and get better and better at making our predictions. Hopefully that will help us to adapt to the changes that are coming."