The appointment of novelist and critic Ian Samsom as Director of Trinity's Oscar Wilde Centre for Irish Writing in March was emblematic of the centre's focus on celebrating literature and those who create it. The centre was founded in January, 1998 by poets Gerald Dawe and Brendan Kennelly, both lecturers in the School of English, as part of a "new ideas" programme that the school had been engaged with in the mid-nineties. It serves as the teaching and research centre for the MPhil in both Irish Writing and Creative Writing, and is housed in 21 Westland Row, a charming four-storey terraced Georgian house which is somewhat unexpectedly accessible from the ground floor of the Hamilton Building. Oscar Wilde was born in a room on the very top floor which is now, fittingly, lined with shelves of books.
Speaking to The University Times, Prof Dawe, who serves as the Director of MPhil in Creative Writing, explains that he and Kennelly had aimed to create a working environment for writers, critics and scholars, something which he feels has been achieved in the almost twenty years of the centre's existence. It has attained a reputation for independence of thought and high literary value and Dawe expresses his hope that it will continue to align itself to meet the new challenges posed by the publishing and media world. He also notes that the upcoming academic year is an important one for the centre: the prestigious Rooney Prize in Irish Literature will celebrate its 40th anniversary in September, while the Irish Writer Fellowship, set up in 1986 with the Arts Council of Ireland, will be turning 30.
The appointment of Prof Sansom has been widely praised. In an email statement to The University Times Head of the School of English, Prof Chris Morash, said that he is thrilled with the decision: "Not only does [Ian] have a wide experience in teaching Creative Writing, he is himself a wildly inventive writer." He continues, noting that "what is equally important when it comes to helping along the careers of new writers, he has an acute sense of the shape of a literary career, and is himself a respected commentator and broadcaster. Apart from all this, he's one of those energising individuals who changes the electric charge in the room simply by entering it. And he's great fun."
ADVERTISEMENT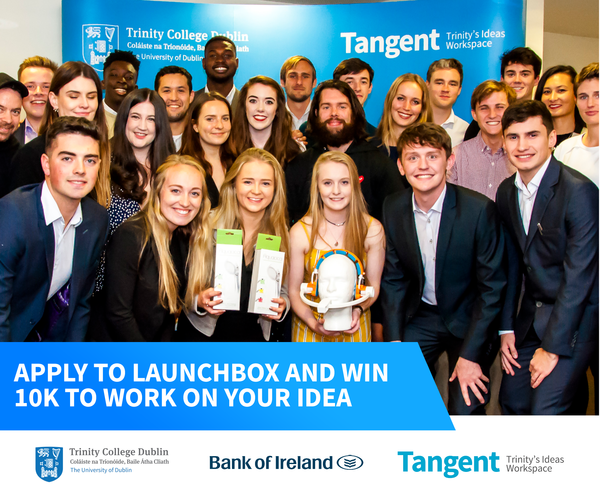 He's one of those energising individuals who changes the electric charge in the room simply by entering it. And he's great fun.
This sense of fun was immediately evident from Sansom's emails to The University Times, which are bursting with exuberance, quotes and the odd exclamation point. He describes Trinity – which he first visited some thirty years ago – as "a peculiarly civilised place", and states that, for fear of sounding overly complimentary, he is "absolutely delighted and honoured to have been appointed the Director of the Oscar Wilde Centre". He adds that "I can't think of any other job I'd rather do".
Sansom cites himself as an enormous fan of Wilde, whom he finds fascinating as a writer and inspiring as a person. For all of Wilde's "brilliance and brouhaha", he is most struck by how gracious, generous, affectionate and kind-hearted the author was. He finds it much harder to neatly sum up Irish writing: "Where to begin? And where to end? Best not even get started or we'll be here forever."
Sansom studied at both Oxford and Cambridge, where he was also appointed as a Fellow of Emmanuel College, and his writing experience is extensive. As he puts it himself, "I write novels. I write non-fiction. I write journalism. I write criticism. I write poetry. I write plays. Basically, I write". A columnist for the Guardian, he has also written for the Irish Times, the Independent, the Daily Telegraph, the Sunday Telegraph, The London Review of Books, the Spectator and the New Statesman. He has written many novels, including the popular Mobile Library Literary Series, and was a founder and editor of the magazine, the Enthusiast. He previously taught on the English and Comparative Literary Studies programme at the University of Warwick and at the Seamus Heaney Centre for Poetry at Queen's University Belfast. Not limited to print publications, Samson also regularly broadcasts on BBC Radio 3 and Radio 4, while his research interests include the novel, the short story, memoir and autobiography, journalism and broadcasting.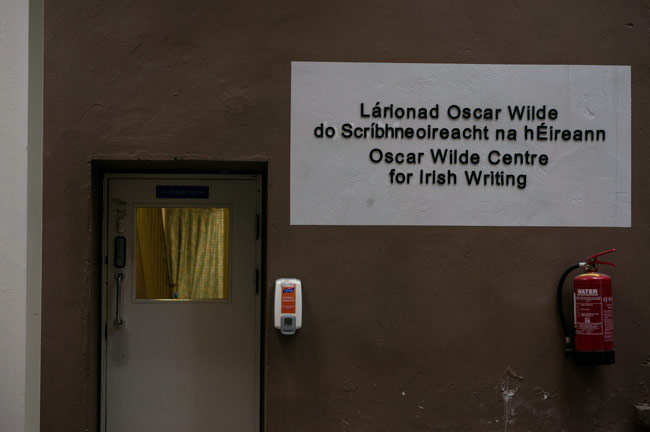 Speaking to The University Times, Director of the MPhil in Irish Writing and current Acting Director of the Oscar Wilde Centre, Prof Eve Patten expressed her joy at the appointment of such a well-established name in the literary world. Similarly to Morash, she praises Sansom's impressive experience in running literary centres, as well as his diverse body of writing. She also reveals that the School of English was hoping to appoint somebody who would serve as a "figurehead for literary practice". Literary practice is a new development in the study of English and focuses on the art of writing professionally. It would, according to Patten, "bring creative writing right up to date in the contemporary era".
In addition to his work as Director, Sansom will serve as Associate Professor in literary practice and Patten expresses the hope that in the long run he will be part of a team which will set up a PhD in literary practice. Patten says that she is excited to work with the centre during this dynamic time, believing this new interest in literary practice to be representative of Trinity's "commitment to the craft and tradition of writing".
Speaking to The University Times, Executive Officer of the Trinity Oscar Wilde Centre, Sophia Ní Sheoin, reflected on the student experience on the MPhil programmes. She believes it is a hugely positive one, and highlights how lucky the students are to have such a historic building at their disposal. There are 16 students taking the Creative Writing course, while 20 are studying Irish Writing. These programmes are highly competitive and students apply from all over the world.
She also reveals that the School was hoping to appoint somebody who would serve as a "figurehead for literary practice".
Ní Sheoin and Patten both highlighted the diverse mix of students working at the Oscar Wilde Centre, and praises this aspect as one of the centre's greatest achievements. This had been an element of the programme from the beginning, with Dawe and Kennelly proposing an international course which covered different kinds of writing, whereby no age or cultural barriers would stop students with a genuine interest in the programme from applying. Dawe highlights the importance of fostering a lively, cosmopolitan atmosphere in the house so that the students could "mix, learn and develop as individual writers". He envisions the centre as a "bridge between the inner world of Trinity and the wider literary community in Dublin and Ireland", and mentions that the most rewarding part of his role as Director was seeing the next generation of writers and scholars "emerge into their own light".
Patten, stressing the successes of the centre, emphasises that many students who have taken the creative programmes have gone on to become well-established writers. The centre has attracted numerous prestigious speakers and guest writers, including Richard Ford, Terry Pratchett, Michael Hoffmann, George Szirtes and Jane Urqhuart. The current Irish Writer Fellow is Gavin Corbett and the Visiting Fellow is Katy Hayes.
Patten believes that Sansom will have many ideas on how to increase the Oscar Wilde Centre's connections both with the general public and internationally. When asked about his future plans, Sansom answers with signature wit and a dash of intrigue: "Ah yes, 'it is with the future that we have to deal' – isn't that Wilde? I think I'd disagree with him there. I think the best way to deal with the future is always to deal with the present." He goes on to mention his borrowed ethos: "'Generosity towards the future lies in giving in all to the present.' Actually, that might also be Wilde. Or maybe not. Yeats? Emerson? Virginia Woolf? An internet meme?"
Still, he declines to elaborate fully on the intricacies of his plans, only saying that "there are plans to help make all sorts of good things happen. Details to follow". Whatever these plans are, one may safely assume they won't be boring. It certainly seems like the Oscar Wilde Centre will continue to boldly walk on the Wilde side in the coming years.