A makeshift dance studio is found in the middle of Trinity's Rose Garden, the grass creeping up on the bricks holding the floor in place as a woman tentatively walks onto the makeshift stage and asks: "Is this Swing?" Indeed, it is. The play, directed by Morag Dine and Catriona Maloney, is a collaboration with the theatre company Fishamble and occupied a sunny slot during the Celtic Twilight festival. From the very first beat, the audience are brought into the space, the two actors asking questions and throwing remarks to random spectators. This awareness and meta-theatricality allows for the charming comedy to flourish in its outdoor environment.
It begins simply enough, with May, a newcomer to the dance class, conversing with Joe, a semi-regular attendee. But then more characters are introduced for the actors to play around with. Accents and movements are carefully co-ordinated for each new arrival to the stage, beginning with the hilariously passive-aggressive instructors who put on outlandish smiles despite their distaste for one another. Jim Connell-Moylan and Caoimhe Coburn Gray are here given ample opportunity to showcase their adaptability and capability in the spheres of drama and dance. Not only do they have the task of learning each dance, they must know it to varying degrees of skill depending on if their character is a newbie or a professional, effectively unlearning as they go.
The play presents a multicultural and truly modern Ireland. At points it's ineffably classic in its parallels to the seemingly archaic ways of matchmaking, but it simultaneously showcases the more millennial inhabitants of Dublin. In our world of First Dates and Tinder, Swing hearkens back to an easier time for courting. The playwrights seem to be very aware of this comparison and they update it for today's world, as seen in a charming scene that shows the miscommunication as a couple both insist on being the lead in the dance. In a way, this shows the vulnerability both characters feel at not wanting to lead as they begin new stages of their lives – Joe going back to college and May coping with her boyfriend being away from home.
ADVERTISEMENT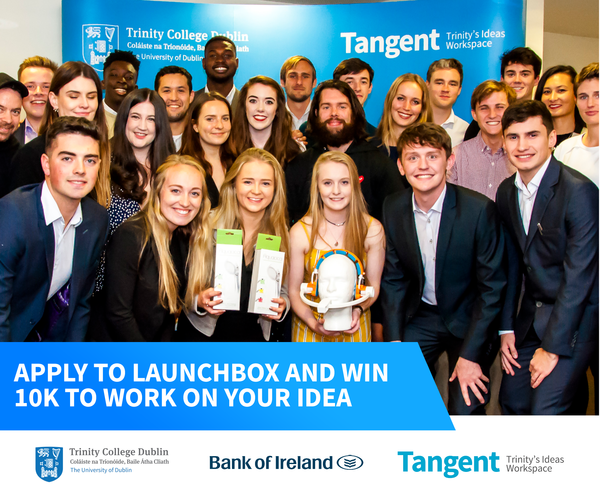 With new characters the actors mould their chemistry, but it is always strongest between the protagonists. One would think it would be difficult to keep track of each couple but, with the help of the actors and the expert direction, it's made easy. Moving through the play, couples intermix to gain a deeper insight into why they're all here. Some of the highlights include Regina, the accomplished, dominating dancer; and George and Sally, who offer a display of awkward Irishisms in another will-they-won't-they situation, in contrast with Joe and May.
The problems these characters face are instantly recognisable: Joe contends with the recession in the face of a divorce and both characters are coping with emigration. The tension between the pair feels fitting and isn't drawn out for too long. The characters preach a reassuring message for those of us left in Dublin: to keep going on. As Joe regales his tales of working in the national parks of America, May and the audience ask themselves why he doesn't go back. In the end, Joe answers it best himself indirectly: "Some people suit places, or some places seem to suit people."