Menstruation is a normal experience for millions of women across the world, yet huge stigma and shame remain attached to it. From our tendancy to favour vague euphemisms over direct language in describing the process, to the persistence of the stereotype scenario of boy-finds-girl's-feminine-hygiene-product-and-freaks-out, periods are still depicted as secretive, shameful experiences for women. Susannah Hunt, a first-year English and Film Studies student in Trinity, is striving to change this. Hunt, who was raised just outside London, runs a campaign called "Free the Period", more commonly known #FreeTheP. This campaign aims to encourage the British government and the NHS to introduce free sanitary items for women. She set up a petition which currently stands less than 300 signatures off its target of 5,000. Speaking to The University Times, Hunt says the inspiration for this campaign came from her own experience of the high cost of having a period each month.
"I remember one day I was having a conversation with my friend about being on our periods," she explains. "The fact that you had to have cramps and feel rubbish about yourself, and also then have to pay for these products which you have absolutely no choice but to buy. Then we thought, hang on a second, if we complain about this and we can afford it, what about the other people who just don't have the money who are giving up nights of shelter, food and other essential things for these products which only half the population have to pay for? So I set up a petition first, but I found that very hard to gain attrition on so I set up social media accounts to go alongside it."
Out of all the social media accounts she set up, it was the Instagram account which gained the most notoriety, amassing over 34,600 followers. Hunt posts about a range of feminist issues and believes this account did particularly well for several reasons. "I think it's easier to grab people's attention with visual-based ideas rather than textual", she says. "Also, I didn't have very much time because I was going through my A levels so I found it easier to put up a post I had screenshotted off someone with a small caption on Instagram than to type out an entire essay on Facebook."
ADVERTISEMENT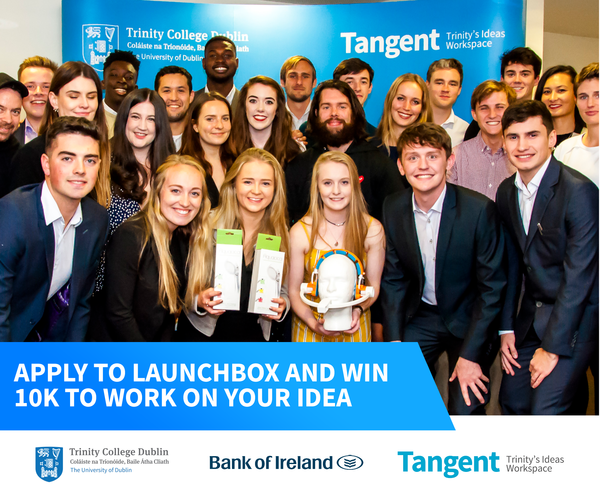 If we complain about this and we can afford it, what about the other people who just don't have the money, who are giving up nights of shelter, food and other essential things for these products which only half the population have to pay for?
Hunt's followers include the likes of models Suki Waterhouse and Georgia May Jagger. It was the addition of these household names which made her realise that her message was gaining traction: "They kept reposting all my stuff and I thought 'Oh, hang on a second, people know who I am'." She found further proof of her success when she came to Trinity last September. "I found it so weird when I came to Trinity that one of my flatmates had already heard of #FreetheP", she says. More recognition came when she attended #FemFest, a conference run by the National Women's Council of Ireland: "I was sitting at a table with a bunch of girls that I'd never met before and I mentioned that I ran this account called #FreeTheP and every single one of them already followed it and I thought 'This is so odd' and then they really acted differently around me as well." She says that it was at this moment that she really began to think "I do have influence, there are actually people listening to this".
Hunt's campaign is mainly targeted at the UK, where sanitary products are taxed as luxury items, as this is where her main base of knowledge is. Various parties have promised to scrap the tax but currently nothing is being done as the country experiences high levels of uncertainty surrounding the potential of a Brexit. "The EU thing could change everything," she explains: "If we leave the EU they could scrap it instantly, there would be no problem." This is not the path she would like to see the UK going down, however, preferring them to remain within the EU and offer free products to the female population: "I think a better solution to the problem is, rather than the luxury tax to be knocked off, is to have a free alternative provided." She believes "it would be much more beneficial to have an optional free product for people who actually cannot afford these products".
The work of people like Hunt seems to have successfully generated new debate, creating new conversations beyond social media. Earlier this year, Newsweek covered extensively the issue of period shaming, calling attention to the financial struggles that women face as they deal with them. Campaigns like #TheHomelessPeriod aim to highlight the issues faced by women who simply cannot afford to buy items like tampons. The issue of the "tampon tax", which has seen tampons taxed as "non-essential luxury items" in the UK, has become mainstream and a contentious political issue.
While her current focus is in the UK, Hunt is keen to spread her message. She is very aware, however, of the difficulties that this would pose. "At the moment, it's literally just me and that would take a lot of work, but if it was successful in the UK then I definitely think there is scope for a change to be made in other countries." A 2015 report by the World Health Organisation states that at least 500 million girls and women around the world do not have adequate facilities to manage their periods. Beyond logistical issues, there's also a very strong difference in cultures and ideas surrounding menstruation across the world. "It would be interesting to see how much I could do to actually change that," she muses. "It's one thing speaking for the people of Britain and another thing imposing my views on another country with people of different experiences and a different health care system."
It's clear that Hunt has put a lot of effort into getting her message to people. All her hard work was nearly outdone recently after an interview with Emilia Clarke on the-US based chat show The Late Late Show with James Corden. Clarke, who plays Daenerys Targaryen on the hit TV show Game of Thrones, was speaking to Corden about the inequality between male and female nudity on the show. Believing more equality is needed she confidently declared "Free the Penis" and, thus, a new meaning to the social media hashtag of #FreetheP was born. "That was a stressful day", admits Hunt. "People know #FreeTheP now. It's quite a well-known slogan. I think it is kind of in the minds, even subconsciously, of quite a few people. I think that's part of the reason perhaps that that was the hashtag was said." A Google search of "#FreeThe" will result in over 300,000 hits, many of them media outlets reporting on Clarke's interview. "I woke up that day and someone had tagged me in a Facebook comment of that interview and I watched it and literally my stomach just dropped because just overnight, two years of solid building up that hashtag, building up that phrase, building up that slogan for a specific cause and suddenly overnight it just completely turned into something completely different which was very annoying." Hunt hopes that it hasn't left any lingering damage noting that "the hype around it seemed to die down pretty quickly".
It's one thing speaking for the people of Britain and another thing imposing my views on another country with people of different experiences and a different health care system
Besides running this extremely successful campaign, Hunt aspires to become a feature film director and took one step closer to this dream when she attended the recent Cannes film festival. Nathifa, a short film edited by Hunt, was accepted into the Short Film Corner of the festival. The Short Film Corner is the non-competitive section which allows filmmakers to mingle with industry officials. While there, Hunt entered a pitching competition independently of Nathifa to win €5,000 towards making a short film. Despite coming second, Hunt's idea gained a lot of attention from industry officials and she's currently in talks to secure funding: "I got to the final, and the prize for that was €5,000 for the film but I didn't win that. Then afterwards I was approached by a production company so I'm just in negotiations with them and a couple of investors at the moment." She says that these developments are "very exciting" and have caused her to delay to the production of her film: "We were going to shoot that next week but now that we have quite a bit of money to shoot it, we're going to shoot it in September so I have the summer to sit down and think about what to spend the money on."
Despite a largely positive experience in Cannes, Hunt is critical of the lack of female involvement in the film industry: "I would really love to direct features because the statistics of women in Hollywood is awful. Only one woman has ever won Best Director and that was an action film, basically a non-female masculine film." She was also critical of the everyday sexism she encountered in Cannes. "One example of sexism in Cannes which made me so angry was when we were literally thrust premiere tickets in one of the evenings, literally half an hour before the premiere started, because we looked dressed relatively smartly," she explains. "So we ran and I was literally carrying my rucksack and we ran to one of ushers and asked are we ok to go on the red carpet? He looked me up and down and said yeah you're ok and looked at Fiadh [writer and director of Nathifa] who was wearing flats and said you need to go and get some heels. They weren't even flats though, they had a tiny heel, they just needed to be higher. So we literally had to run and get her some heels and run back. We were so excited to get to a premiere that we didn't think 'Hey, hang on a second, that's really awful of them'."
Despite labelling the film industry a "boys club", Hunt isn't afraid of getting stuck in and making a name for herself while also balancing #FreetheP. She believes the key to her success has been the anger she feels stating that it's "an emotion that is quite undervalued by society". She says that "it's kind of frustrating to me that unless you put that into something productive it doesn't matter. Like, as a woman, I should be able to be angry and not do anything about it because it shouldn't be like that in the first place". Hunt is doing something about it, however, and her success is a testament to that.