In the basement of James Joyce House on Ussher Island, a woman recounts in horrifying detail an attempt to help a girl obtain an abortion. In the next room a serial killer describes the slitting of a man's throat, while in the small yard outside a young woman narrates the chain of events that led to her early death. If it weren't for all the well-dressed drama kids in the room, you probably wouldn't think that this was supposed to be a celebration.
The performance is Mark O'Rowe's Terminus, directed by Nathanael O'Leary in Players earlier this year and revived for last night's launch of DU Player's summer festival, Celtic Twilight: A Festival of Irish Writing. Co-launched by Fishamble: the New Play Company with speeches from Jim Culleton and Players' festival coordinator Laetitia Close, it's a profound change from the society's previous summer festival, Mythfest. It's obvious from the launch's focus on content and collaboration that every detail of this three-day event has been assessed with clear vision.
In conversation with Close, she tells The University Times about the evolution from Mythfest and her aims for the theatrical weekend. She recounts how, when the new committee sat down together to review the festival, their approach was to "question everything that's in place… [that] things can change". Celtic Twilight is now only three days instead of five, and the coordinator sees this as an advantage, that people will be more likely to come in and make the most of a packed itinerary instead of one that is spread out. She feels that it was time for something different under her new position in the committee, remarking that "if you could have a new theme every year, why not change it?". The fact that it is a society and not a theatre company means that the content of the festival can suit the needs of Players and doesn't necessarily just have to put on plays. Celtic Twilight will feature a multitude of different events including creative writing workshops, storytelling, a teddy bear picnic and even an Irish writer-themed murder mystery. Close gives prominence to the inclusive social aspect of the weekend's events and says they are "trying to make it an overall festival rather than just a theatre festival".
ADVERTISEMENT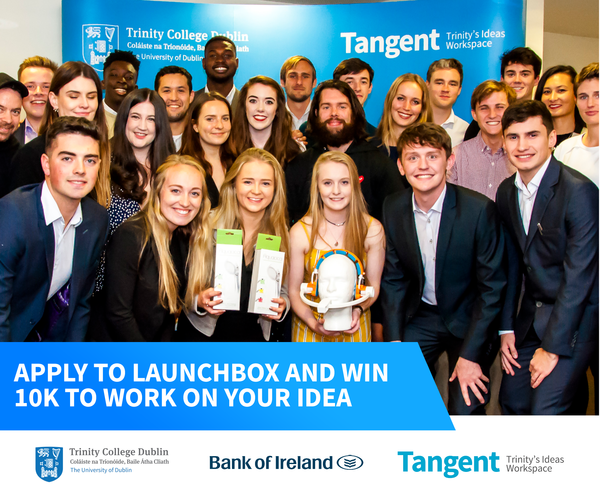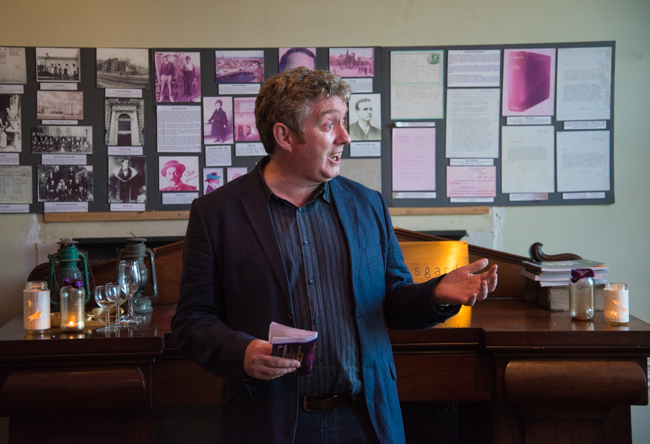 Along with the new title for the festival, there are new types of performance on offer. Not just offering up drama, the festival offers talks from big names in the Irish drama scene, including John Banville and Marina Carr, as well as writing workshops, a walking tour and even a céilí. There are also new themes to explore for actors and creators. Though Celtic Twilight was open to all formats of work, from devised pieces to established plays and new works, Close says she and her team gravitated towards forward thinking and seemingly random ideas. In the four presented plays, there certainly is variety and new ideas to accentuate "writing kind of overall in Ireland". For example, The Great Brunswick is a promenade piece starting at Players Theatre and has its protagonist lead the audience through the streets of Dublin, characters reflecting the historical buildings they've been placed by. Such a premise, she says, excited the committee, commenting that "we just thought that was so original, I've never seen that". Close has faith in her own instincts and knew what she was looking for when it was there: "Although I love theatre I wouldn't know the ins and outs of it, I was kind of just like if something captivated me that's really cool."
Coverage of the Trinity festival has gone national, with a full ad being featured in the Irish Times and Close participating in a radio interview. This is no small feat for a college group orchestrating a completely free festival. Close added that "one thing we really noticed with the society was connections, connections. We got a full ad in the Irish Times and that was literally just from asking around. Parents find it interesting if their children are working on a society so, for their sake, why not help out?". This network of support was reflected in the launch of Celtic Twilight, where proud mothers and fathers mingled with students and press, admiring the work they'd achieved over the past few months. The close-knit atmosphere was evident at the launch and from talking with Close herself. Successfully juggling demanding management tasks and day to day college life, she affirms, is due to the festival being a group effort: "I was only the coordinator but if someone actually said to me did you organise this festival? I'd say no, it was organised by the Dublin University Players committee".
In his own speech on the night, the Artistic Director for Fishamble, Jim Culleton, looked back fondly on his own time in Players while eagerly anticipating the future of Irish writing. He went on to remind everyone of the importance of the arts and the power of the next generation of creatives to voice their discontent with the lack of support they receive from the government.
Fishamble's enthusiasm for the student arts is evident in the inclusion of their play Swing in the festival program. Directed by Morag Dine, it tells the story of May and Joe (Caoimhe Coburn-Gray and Jim Connell-Moylan) who meet at a dance class. In conversation with The University Times over Facebook, Dine describes how she was drawn to the Swing's mixture of "dancing and music with a wonderfully funny and uplifting script." The collaboration was made possible through the company's close ties to Trinity drama with Gavin Kostick, co-writer of the play, facilitating Dine's playwriting module. Dine feels that Fishamble's commitment to producing exciting new Irish work exemplifies the festival's objective. She adds: "The Celtic Twilight Festival's main aim is to celebrate Irish writers and to make the talent of Trinity and of Ireland visible to as large an audience as possible, something which is possible due to the fact that the entire festival is free of charge. Swing is unique in the festival programme in that it is the only pre-written and pre-produced play being performed … Swing, in my opinion, is an excellent example of the talent of Irish writers, and so I think it ties in perfectly with the aims of the festival."
Our Picks
Swing – 5pm, Rose Garden, every day until Sunday
The Great Brunswick – 7-8.30pm, Players Theatre, every day until Sunday
Murder Mystery – 8-10pm, Players Theatre, Friday
Fishamble playwriting workshop – 3-5pm, Dance Studio, The Samuel Beckett, Saturday
Family Picnic – 10am-12pm, Rose Garden, Sunday
Closing Night Party – 10pm, Pacino's, Sunday
---
Celtic Twilight runs until runs until Sunday, June 5th. All performances are free to the public. The full programme can be found here.
Sign Up to Our Weekly Newsletters