The role of the Senior Tutor in Trinity, as an officer of the College, is to oversee and facilitate the tutorial service provided to students which offers student support in all aspects of college life. If makes the position sound boring, or even bureaucratic, that's certainly not the case. The Senior Tutor is one of the biggest advocates for students, arguing on their behalf at the highest level of the College's decision making and ensuring that each student can receive the help they need whether it's to do with their mental or physical health, issues with accommodation, or need academic help with anything from getting an extension to repeating the year.
With the post elected amongst the College's tutors, the position comes with a huge responsibility to make that sure that the service, and hence the lives of many students, runs as successfully as possible.
Dr Aidan Seery, an assistant professor in the School of Education, has been appointed the new Senior Tutor, replacing Dr Claire Laudet, who has been in the role since 2006, this month. Described to The University Times by Molly Kenny, Education Officer of Trinity College Dublin Students' Union (TCDSU) as "very student-focused and all about the student experience" and "one of the most passionate and understanding people I have ever met", Seery will take over what is arguably the largest advocacy role for students within the College.
ADVERTISEMENT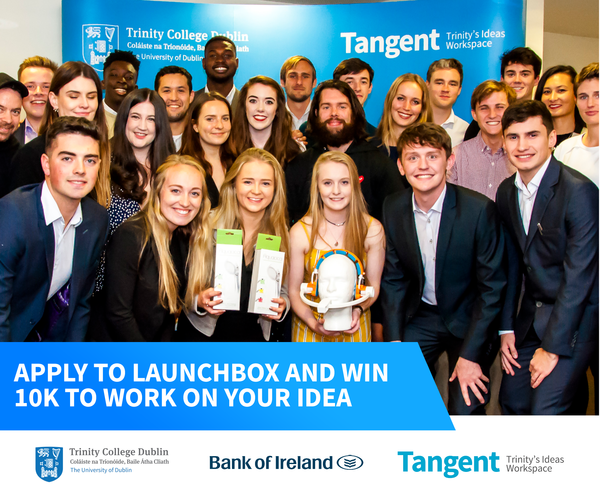 I started asking questions like why do we teach, and why do we teach the way we teach? What does it do to human beings?
Seery, who has an extensive background in educational philosophy and teaching, appears to be a natural choice for the role. He is heavily involved in the School of Education, and is described by his colleague Dr Damien Murchan as a "highly valued" staff member. His main areas of operation in the school are within the Cultures, Academic Values and Education Research programme, and as co-ordinator of Doctorate of Education. He has also been a member of the College Board since 2014, representing the non-Fellow academic constituency, and is also the secretary of the Trinity Branch of the Irish Federation of University Teachers.
In contrast to this deep entrenchment in the Trinity academic community, Seery's own education features much moving around. Born to an Irish mother and an English father, he was educated in England for the early part of his schooling, with his secondary schooling in Dublin. Despite this, Seery refers to himself as one "of the fortunate ones" when it comes to his own education, comfortably suited to the system of learning. He went on to study mathematical physics in UCD, and admits that "deep down", he is still a mathematical physicist, and he considers it the "most beautiful, sophisticated thing". However, his academic career later deviated yet again, both in terms of location and area of research, with his decision to study philosophy in Munich. There, through social connections, he was hired as a maths and physics teacher at the International School of Munich, and despite telling The University Times that he has "no background in teaching", he remained for 15 years, becoming more involved in general international education. He began working for the International Baccalaureate Organisation, and the Council for International Schools, which involved performing quality reviews of private colleges and international schools in places such as North America, Scandinavia and the Middle East.
It was in this period that his interest in education as a concept began to grow. "With that philosophical background", he explains, "I started asking questions like why do we teach, and why do we teach the way we teach, what does it do to human beings? Does it shape them in particular ways? Is the way we're shaped by education good for us, or better for some, and less for others?" He has focused on these "big questions" during his career, claiming he has never been a "good expert" on the more intrinsic details or, as he puts it, "How you teach X or Y." Educational research has been a large focus of his career, and he would describe its running theme as "education, and the formation of the self – how we shape ourselves through our engagement with knowledge".
I had an academic interest in what education is, but none of these questions in a sense can be authentic unless you bring it down to the level of the lived experience
His Trinity career began in the nineties, when he decided to "engage his brain in a different way", and he applied to do the Master in Education, which lead to his PhD, which he also completed in Trinity, in 1995. He describes himself as "very fortunate" to meet his doctoral supervisor, Prof J Valentine Rice, who, coming toward retirement, asked Seery to come and do his teaching. Four years later, in 2004, Seery got a contract post, which became a permanent post in 2006, and he has been a staff member of the School of Education ever since.
Joining the tutor system in the university seemed like a clear move for Seery, and he applied early on in his career in Trinity. He recalls a wish to reconcile the more abstract theories and concepts of education he had absorbed with the act of teaching, saying: "I had an academic interest in what education is, but none of these questions in a sense can be authentic unless you bring it down to the level of the lived experience – a lot can be speculative thought."
One of the benefits of the tutoring system, Seery states, is its broad scope of focus and engagement, but it also allows keen insight into the effects of education. As his research has always being concerned with how society operates, particularly in relation to education, Seery reasons that the "microcosm of society" offered by university is the perfect place to observe how education and knowledge affects us as human beings.
Alongside this, he has a personal interest in "learning from" his tutees, and notes that a shared trait between tutors is a "genuine interest" in students outside of the classroom, describing the tutorial system as "one of the greatest signs" that academics are interested in their students beyond a grade. "There's a bigger message that should go to students", he muses, "and I wonder do they realise that there's a lot of people who don't teach you at all, that aren't involved in your degree – they're just interested in you." He hopes that this connection and interest can show students the community that exists within a college campus, and he hopes that he can influence this even more in the role as Senior Tutor.
As the end of outgoing Senior Tutor, Claire Laudet's tenure came closer, Seery was approached by Laudet and others, and asked to consider accepting the role. "I thought about it, and yeah, it kind of fits," he laughs lightheartedly "doesn't it, with my life?" Coming toward retirement, he admits that one begins to wonder what the last leg of one's academic career will consist of. "Am I going to rock the world of educational research?" he asks. "Probably not – though I have one more book in me." Aside from pre-retirement grand plans, Seery states that he enjoys teaching, and will continue teaching alongside performing the duties of Senior Tutor.
Speaking of the role that faces him, he admits that it is a daunting task, one that it is a "leap in the dark", but he feels "enormously supported" by both his fellow tutors, and the other college officers. He met recently with the Provost, Patrick Prendergast, who he describes as "supportive", and he believes that they "think along the same lines" when it comes to the tutor system, with a mutual understanding that it is one of the "great selling points of Trinity". Seery believes that if Trinity can "can get the tutor system right", the college could become a "wonderful, diverse community, where people can flourish, in all kind of ways." He wants graduates to leave college feeling that they were both supported and challenged throughout their academic career. "This is the place," he explains, "where people should be able to say, wow, this is where I could really blossom, be myself, and be accepted. No matter what I want to be, or whatever I want to explore."
He will bring to the role – as everyone does, coming to a new role, his own expertise, his experience, his values, his perspectives, particularly his educational perspective
Seery's colleagues in the School of Education have great faith in his ability as Senior Tutor. Dr Andrew Loxley, fellow co-ordinator of the Doctorate of Education programme — who jointly teaches with him, Loxley jokes, "like a double-act" — believes that Seery will be a "very fine" Senior Tutor. "He knows the terrain very well," he comments, which Loxley believes comes from serving on the College Board and as well being involved in the Trade Union. "He has a very good understanding of the college, he is very conscientious, and is a very strong advocate." Loxley sees Seery being very "diplomatic" in the role, steering "a nice path" between the needs and wants of students, and impressing this on the wider management of the college.
Dr Stephen Minton, Director of Research in the school, echoes this sentiment. Speaking from the perspective of a fellow tutor, he believes Seery was the "correct choice". "He's a member of the College Board, and has an excellent knowledge of how college systems work. He has always seen a tremendous importance of pastoral work with students, the idea of welcoming students to the learning community." Murchan describes him as "passionate", and "crucially" he says, "he gets very involved in the day-to-day running and administration of the school itself."
"Aidan will build on the work Claire has done", Murchan explains, "but he will also bring to the role – as everyone does, coming to a new role, his own expertise, his experience, his values, his perspectives, particularly his educational perspective, which is what I suspect will be the hallmark of his tenure as Senior Tutor."
As he looks toward the future of being Senior Tutor, Seery hopes that he will be able to "strengthen" Trinity as a place where people can learn "what it is to engage with other thought, other ways of life, other ideas, and so on and so forth, and to do that in a way that's open and honest, but ultimately supported".