Setting up a new society in Trinity is no easy task. Before they can apply to be officially recognised, new societies must have a very clear set of aims and a constitution which does not encroach on any existing society, as well as 200 signatories. In the lead up to Freshers' Week, we sat down with those involved in some of Trinity's newest societies to find out more about their work, what they have in store in the coming months and some of the challenges involved in setting up a new society.
Stephen Ennis, the founder of Trinity Space Society, is a fifth-year mechanical engineering student. While studying in America for a year, Ennis realised that his passion lay in space exploration and the space industry. Upon returning to Ireland, he noticed a lack in representation of students in the space industry not only in Trinity, but nationwide. With this in mind, decided to set up the Trinity Space Society.
Ennis and his team have very specific objectives for the society. The primary goal is to build a community of students who are interested in careers in the space industry. Ennis really emphasised the importance of networking and professional development for Space Society and two of the incoming officers are dedicated solely to this task. The society is geared towards celebrating the space industry and space exploration, and this reaches far beyond STEM courses. There are fantastic opportunities available for students of all disciplines in the space industry and this is something that the society wishes to highlight.
ADVERTISEMENT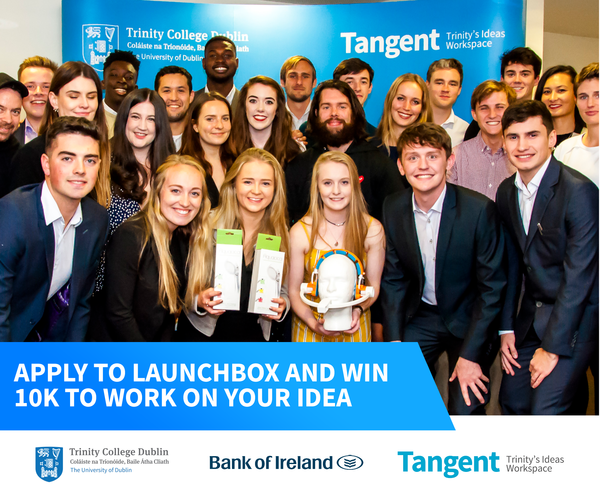 In discussing the diverse career prospects for students in the space industry, Ennis mentioned Orla Punch, an Irish woman who studied architecture and now works in the technology sector of the European Space Agency (ESA), focusing on projects dealing with architecture on Mars. Ennis also noted a Fine Arts PhD student who was recently commissioned by the ESA as a part of their outreach program to create a series of art installations.
It is clear that the space industry is open to everyone and certainly not just solely geared towards STEM students, and it is this attitude that Ennis is keen to recreate in the society
Another aspect of the society, and one of the main points of its constitution is the idea of equality and fairness. This is such an important and refreshing idea, one that is frequently overlooked among Trinity's societies. Keen to ensure that the society promoted the values of fairness and honesty, Ennis was sure to establish these codes in the constitution from the very beginning.
Although Space Society is not yet fully recognised by the Central Societies Committee (CSC), Ennis hopes to submit their constitution and signatures by the start of September, which would allow them to take off at full tilt during Freshers' Week, with plans for collaborations with multiple societies – including the DU Physics Society, Mathssoc, the Phil and Film Soc – already in place. Ennis and his team have an exciting program of events lined up for the upcoming months, sure to appeal to hardcore galactic fans and fair-weather astronomers alike. They include startup style summits, talks on topics like orbital mechanics, space movie nights, stargazing and amateur rocketry.
Another Trinity society finding its feet is the General Science Society. Speaking to The University Times, Conor Rossi, a third-year genetics student who is the current Public Relations Officer (PRO) of the society, explained his belief that, although there were already a large amount of science-based societies in Trinity, there was a need for a society with a greater focus on the social side of general science – one of Trinity's largest courses. There was also a demand for a society that could provide a touchstone for any students who may have an interest in science generally, without it being part of their course. While the society is going to be using this year to experiment with events and try to hone in on the interests of their members and the larger student body, they have many events planned for the upcoming year, including beer brewing. They are also going to be working closely with Trinity's Science Gallery, sharing the same desire to make science as accessible and palatable.
There was also a demand for a society that could provide a touchstone for any students who may have an interest in science generally, without it being part of their course
One of the biggest difficulties General Science Society found while setting up was the writing of their constitution. There are dozens of other science-based societies on campus and one of the regulations implemented by the CSC is that there can be no overlap in societies' constitutions. Caoimhe Reid, the founder of General Science Society, had to continually redraft the constitution until the CSC were satisfied. Another stumbling block is lack of funding. As the society only became officially recognised in March 2016, they are yet to have an influx of membership subscriptions.
The CSC imposes a large amount of regulations and requirements on new societies before they can become fully recognised. On first inspection, it would appear that these regulations, stricter and more numerous than what you would find in most Irish institutions, might dissuade students from setting up societies. However, where new societies may lack in numbers they certainly make up for it in quality. Both the Space Society and General Science Society, and many other smaller societies across Trinity, are overflowing with motivated committee members, passionate about what their society can achieve.