Over 3,000 shows, 50,000 performances, and enough flyers to wipe out a small forest -– it all kicks off this Friday at the world's largest arts festival. The Edinburgh Festival Fringe is a milestone countless theatre groups hope to reach and with two new shows, Trinity's ambitious creatives are no different.
Talking to the creators of these two very different shows, it's clear that the journey from Trinity to Edinburgh is as hectic and as exhilarating as you might imagine. In many ways their unique outlook on theatre is a testament to the diverse nature of the Fringe, which has been a launchpad for young comedians and theatremakers for almost 60 years.
Fast Food Collective is a perfect example of the diverse offering the festival presents to audiences. You wouldn't usually correlate greasy, post-night out indulgence with theatre but they combine spoken word, dance, physical theatre and comedy to create MADE UP , which can be seen at the Fringe's Underbelly this year. Speaking to Aoife Leonard (writer and producer), Aibhilin Ryan (performer) and Tilly Taylor (performer and lighting designer), you can tell there's an excited, adaptive energy flowing between them. Describing their experience of Edinburgh squarely within Trinity terms, Taylor compares performing at the Fringe to "Front Square during Freshers' Week except… every stand is like a venue".
ADVERTISEMENT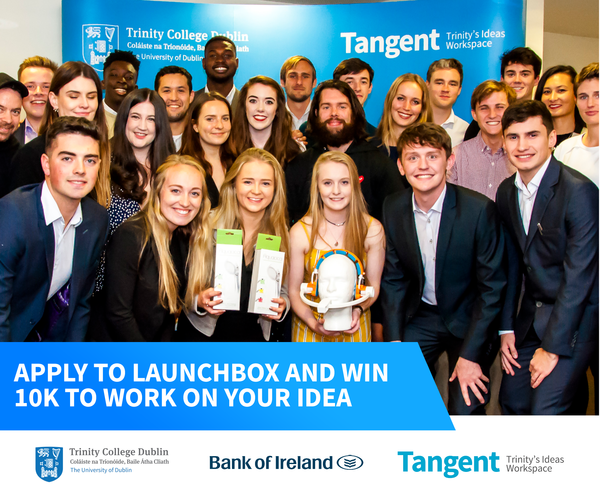 Bringing an Irish show abroad raises the question of what attracts those non-Irish to our particular sense of humour and Ryan is willing to admit that sometimes jokes can get lost in translation. This apparent barrier doesn't seem to deter audiences however, with flyerers reporting that the British public will almost always take flyers when there's any Irish connection. Leonard thinks the attraction is down to the fact that "Irish people are so quick to improvise… to jump into a scenario and riff off each other". While this quick-wittedness is sure to keep the show fresh during its 25-day run this year, how many more Irish shows can we expect at the Fringe with the potential roadblock of Brexit in the near future?
The trio are confident that there will always be a place for homegrown companies like themselves in Britain. The drive and passion needed to succeed in this kind of theatre is increased, Taylor says, because "we make a lot with very little". Audiences, she says, "are not as used to seeing that sort of performance so it captures the imagination in a way that a high-budget production maybe couldn't and I think that's part of the charm of the Irish abroad".
Taylor compares performing at the Fringe to "Front Square during Freshers' Week except… every stand is like a venue"
While it is a fact that many theatre groups falter and ultimately fail once they move away from the comfort and support of home, it's a relief to see that the group can still take things light-heartedly, with Ryan joking: "You'll never hear from us again". This airy, good-natured humour is what will attract people to MADE UP , which according to Ryan "isn't trying to pretend it isn't anything other than what it is which is four gals telling a story that's loads of fun".
The three women have grown older and wiser since they first started working on the piece two years ago and Leonard talks of how they needed to rediscover that "burst of youthful energy" of being in a nightclub for the first time. Ryan emphasises how difficult it would have been difficult to develop the show if it wasn't for director, Emer Heatley: "No-stress theatre is her motto, and it's only in those kinds of environments that you can feel like you can play around and not be afraid of failure."
This more relaxed vibe can be necessary, especially with the pressure of financing a show at the Fringe. The group received a grant from Trinity to support their bid to perform in Edinburgh, which they hope will become a more regular fixture in the future. Leonard hopes to see "something set up between the Fringe and the TCD alumni where [a grant] is given every year or two years and it's a bit more regimented where there's a clear path to follow".
Volunteering for such a demanding schedule of performances for most of August must be daunting, especially considering the vast array of shows and performances the girls will have to compete with. Yet Leonard points to the magnetic draw of the festival for performers: "You could see a hundred shows and think that's alright but then you see one show that gives you this feeling for the next three years of 'I want to create that atmosphere for someone else.'"
"You could see a hundred shows and think that's alright but then you see one show that gives you this feeling for the next three years of 'I want to create that atmosphere for someone else'"
The 2016 Edinburgh Festival Fringe will also be the first Fringe experience for Shite, the Trinity-based theatre collective established by Sophie Cairns in early 2015. Shite has been operating in every nook and cranny of the campus, from the JCR café to the accommodation in Front Square. This interest in site-specific theatre was the inspiration for their new production, Balsamic Vignettes.
"We pitched to Edinburgh [Fringe] that we'd write for a venue, because we've been specialising in site-specific theatre", director Sophie Cairns tells The University Times : "We ended up getting this conference room in Jury's Inn on the Mile, so we were writing a show around that"
Balsamic Vignettes, which will be performed in The Space, offers an insight into the work lives of several struggling office employees – unpaid intern Ben (Ben Waddell), hungover co-workers Adam and Bea (Leo Hanna and Kate Bauer), undercover nationalists Máire and Barry (Orla Devlin and Dominic O'Brien), and the enigmatic Jeremy (Colm Lennon) about whom Cairns doesn't wish to give much away "because people think he's a serial killer." The play is set in the week leading up to Brexit, which will undoubtedly prove a popular topic at this year's festival.
If you're wondering what the title Balsamic Vignettes has to do with a Jury's Inn conference room, you won't be alone. Like thousands of Fringe shows, Shite chose the title before the show itself had been written. An eye-catching title is a crucial element of free publicity – last year, four comedy shows put 'Aaaaaaah' in their title so they'd appear first in the official programme. Compared to other productions, Shite's title is fairly true to form as it references the play's original theme: the middle-classes.
"We did want to make it more satire on the middle-class and it's kind of become a myriad of things", says Cairns, "It's like a parody of the workplace and parody of the trouble arts people have going into the workplace".
Though it's not as straightforward as it sounds, with a "bit of Irish nationalism and Brexit thrown into the mix", Cairns adds.
Shite's title is fairly true to form as it references the play's original theme: the middle-classes
Shite are completely self-funded, but have been fortunate enough to have supportive friends and family who contributed generously to their crowdfunding campaign. Rehearsal space has been a little tricky ("We tried to sneak into some of the rooms in Trinity – didn't quite work out") but have been able to use cast and crewmembers' homes. Their main challenge will be competing with the 3,000-odd other shows flogging their wares on the Royal Mile.
"Oh yeah", laughs Cairns, "[flyering] in all weathers. It's going to be fantastic. Hungover in the rain, I'm sure. But we've got a very charismatic crew… We'll probably go out on the streets in character. We've got a few weird and wacky characters doing their thing so yeah, bit of improv, bit of going up to people in costume."
Ultimately, according to Cairns, Shite sees a run at the Edinburgh Fringe as an experience unparalleled by any other festival: "We thought Edinburgh was like a rite of passage, and let's go up north and be part of this massive festival that everyone goes to and everyone wants to be in."
---
The Edinburgh Festival Fringe runs from the August 5th-31st.
MADE UP runs from August 4th-August 16th and August 18th-August 28th, 2.20pm, Underbelly – Cowgate (Venue 61). Tickets £9.50/8.50
Balsamic Vignettes runs August 8th-August 13th, 2.15pm, [email protected] (Venue 260). Tickets £8/6.
Sign Up to Our Weekly Newsletters