Trinity students tend to wander the streets closest to Trinity, venturing no further than Stephen's Green or Temple Bar on an average day. However, when looking to escape from the tourist-flooded campus or an overwhelming lecture, you could choose to wander up to Camden St. Many of us have been there before for the street's nightlife. We've been simultaneously relaxed and asphyxiated by the indoor/outdoor smoking area of Opium Rooms and had the sly shift in Whelan's.
Some critics have hailed this the new Notting Hill or Bowrey of Dublin. For me, it's not. It's not a knock-off piece London or New York neighbourhood. It's a genuine piece of a genuine Dublin. You can't be naive when considering Camden St. It is almost peak Hipsterville Dublin, a good 7.6 on the almost Stoneybatter scale. You can't succumb to the facade of gentrification on Camden St either. For years now, old-style butchers, repairs and charity shops have been trading as quinoa eateries. Homeopathic specialists, and now even a chipper with a vegan menu, have decided to pitch their tents. At the moment, the thing it probably has most of are the new restaurants and businesses with mind-boggling prices in tow.
You can choose many places along Camden St to eat. In some restaurants, you can call your bank and then put a downpayment on a piece of cheese or even negotiate with the manager payment plan options on that spoonful of pesto you saw mentioned on their menu. I choose to eat at The Cake Cafe, found just under the eco-designed Daintree Building on Pleasants Place. The building was designed by the Irish architect Brian O'Brien with his firm Solearth in 2005, and the space lay vacant until 2006 when his ethos was met with Michelle Doherty and the culinary brainchild was born. You can choose to enter from the Daintree Wedding Stationery shop or the laneway, though each entrance greets you with a leafy courtyard of bamboo and mosaic walls that are all designed with recycled products.
ADVERTISEMENT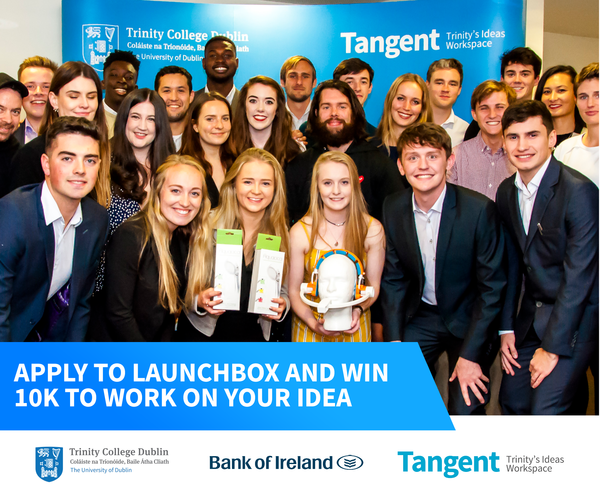 "There isn't even a fridge or microwave on site", I'm told proudly by the manager, James Butler. The airy but homey cafe with its lively graphic posters and old-school pictures on its colourful wall boasts an all-day menu of breakfast, lunch and dinner foods. Their belief in locally sourced and organic ingredients knows no bounds, as the business operates as a caterers and an event baker too and even has a sister business, Slice, over in Stoneybatter. When asked about clients he tells me: "We have regulars, people who come down from Harcourt Street for lunch or even just people who come for breakfast". Some students from the surrounding college of Dublin Institute of Technology (DIT) visit the cafe, but customers from our neck of the capital are always welcomed. The one thing that his regular customers have alike is their respect for the time it takes to make the good food. You can get a healthy lunch or a homemade dessert with tea or coffee for about €10. Not exactly a budget meal, but equally not a payday splurge. Yet for Camden St, it's a bargain. Where something rushed might take five minutes in a generic franchise, something at The Cake Cafe will arrive fresh in a prompt less than 10 minutes, leaving you with ample time to scurry back to college.
I quiz him again on the changing face of Camden St and what it means for business. He recalls a place that has gone from boarded up shopfronts to new business in a year. Butler raves about the "neighbourly love" found on Camden St and between big business and little business alike. The hidden location of the cafe may have resulted in a small presence geographically, but their online presence, both in nationally and internationally, is booming. They've been voted one of Time Out's top five of things to do in Dublin and a rake of other French Travel log awards. Food Network rebel Anthony Bourdain has even said that even if you're not a lover of cake, this is the place for you.
So what if this isn't the most laptop-friendly cafe to be found in Dublin where a mocha half-drip-soy-what-have-you is the daily order? Why should it be? The city is full of businesses of that nature. Instead, we're welcomed to use cups and plates bought from the local charity shop and eat food that is so good you wouldn't mind it being your very last meal. With this year being the cafe's 10-year anniversary, big things are a-baking for not only The Cake Cafe but for Camden St too. In the future, as the dust from the slogan wars begins to settle, Butler hopes for a continuation of the Camden locality with its prevailing camaraderie between vendors and customers alike. Only time will tell if this Dublin Eden will sprout into full bloom or wither into an AirBnB and pop-up restaurant wasteland too similar to the culture that surrounds Trinity and is, once again, too expensive for its students.