It's your first day of Freshers' Week and you have already spent your weekly budget on joining 37 societies. Take a break from the madness and venture to the Hist Conversation Room (first floor of the GMB) to do some Cupcake Decorating with the Hist and DU Food & Drink from 12:30pm. Impress all the other Freshers with your cake decorating skills, and maybe even ignite an unknown passion for cake decorating. Next stop, The Great British Bake Off.
On Tuesday evening Dublin University Photography Association(DUPA) and Trinity Arts Festival are hosting a Campus Art Walk. In previous years this has been a brilliant event. You will get to see an alternative side to Trinity while experiencing lots of the art the campus have to offer. These are two important societies to join if you are in anyway interested in photography or art. Bring your camera and meet at the Campanile at 5:30pm on Tuesday.
If you want to funk up your wardrobe before going back to college then head to the Eliz Rooms on the first floor of House Six for the tie-dye workshop with VisArts on Wednesday. This is always a really popular event so get down early. They will provide the dyes and show you how to make totally tubular designs. They will provide you with tshirts to dye or you can bring your own. It will be taking place from 1pm.
ADVERTISEMENT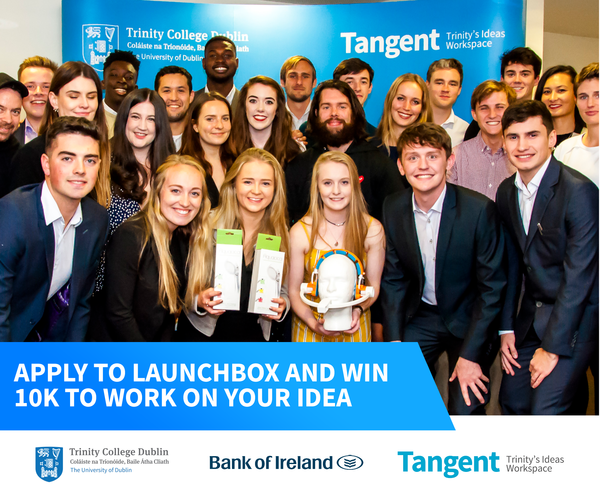 On Thursday evening, Dublin University Philosophical Society (the Phil) are running their Freshers Week Comedy debate in the GMB. The motion this year is "This House Would Rather Get The Ride Than A First". The Phil is one of Trinity's most popular societies and their comedy debate is a Freshers Week staple for a lot of students. It starts at 7.30pm but get down early to get a good seat.
On Friday you will not want to miss the annual DU Players Murder Mystery. This year, DU Players have roped in a selection of characters from the VMAs. Get down to DU Players Theatre (just off New Square) on Friday at 7pm when the murder will take place. The characters will then disperse throughout the building and it's up to you to find out whodunnit. It's always really exciting and interactive event and a great way to end the week.
---
Radius's Freshers' Week coverage will also see a daily preview of the events not to be missed the following day, so check back here for a more detailed look at what each day of the week has in store.