Start your Freshers' Week off the right way: with some free food. French Society are hosting a Petit-Dejeuner in the Global Room, found upstairs in the Hamilton. Expect the classic components of a traditional French breakfast. You will also have the opportunity to take part in some Speed Friending and get to know some other Francophiles over your coffee and croissant. This is taking place from 11am.
After lunch, you should check in to DU Players for your daily dose of culture. They will be putting on one of the shows from Celtic Twilight, their summer festival which took place earlier this year. The show is entitled "How To Install A Septic Tank". It revolves around Michael Costigan and his ruminations on the past. Michael is forced to confront his demons and plunge into the depths of his innermost thoughts to find the answers to all his questions. This will be a great opportunity to catch one of last years shows and to get an idea of what DU Players has in store for the year ahead. It will be taking place at 2pm in DU Players Theatre which is situated next to New Square.
From 5.30pm you will be able to view Dublin University Photography Association (DUPA)'s End of Year Exhibition from last year. It is always a really fantastic and diverse exhibition showing the best of what Trinity's photographers have to offer. It will be taking place in the Atrium, which is beside the ATM in Front Square. You will be able to chat to DUPA's committee and find out more about the society and their plans for this year. Wine and food from Camile Thai will be provided.
ADVERTISEMENT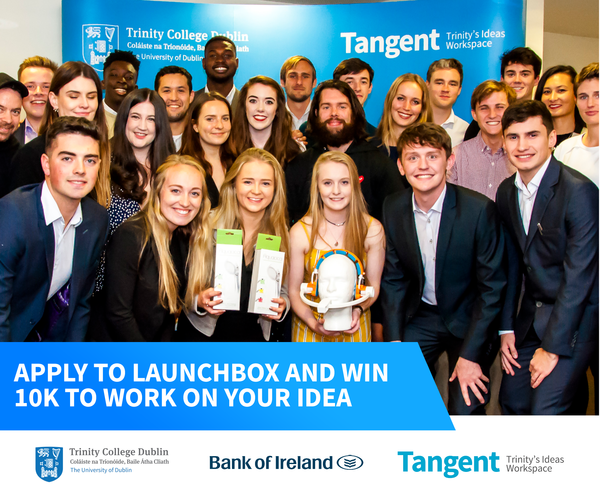 At 7pm in the Jonathan Swift Theatre in the Arts Block, the Trinity Global Development Society are hosting Bashy Quraishy. Quraishy is the former President of the European Network Against Racism which is the largest network against racism in Europe. He will be giving a lecture on the issues of our time including global migration, diversity, tolerance and his take on the Islamophobia that is corrosively undermining our collective well-being. These issues are obviously very pertinent at the moment and this lecture is not one to miss.