This Friday Trinity College and the Science Gallery Dublin will open their doors, and hopefully our eyes, to a morsel of the exciting academic research taking place in Ireland at "PROBE: Research Uncovered".
The free event, funded by the European Commission under the Marie Skłodowska-Curie actions grant, and run by Trinity and the Science Gallery, offers the public an up-close look at the research shaping our world, providing the chance to learn about everything from food to the brain.
Front Square will play host to live research experiments and workshops dealing with a variety of topics ranging from perception and intimacy to food security and global migration. Students from Trinity will lead a cooking demonstration, using only surplus food collected on campus. There will also be displays from new technology start-ups that are working on stress management and affordable 3D printing medical devices.
ADVERTISEMENT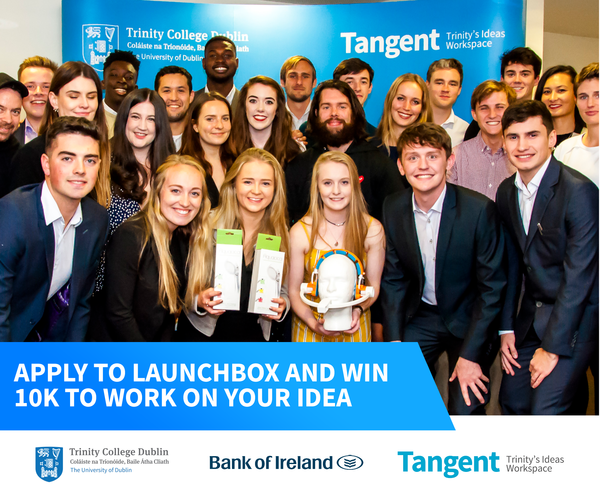 Launching at PROBE is "SHARECITY100″, a new initiative led by Prof Anna Davies, from the Department of Geography. Recognising the growing problem of food sustainability in cities and realising that radical transformation is required if cities are to endure, Davies has an developed an innovative and collaborative approach to assess the practice of city-based food sharing economies around the world.
In a press release, Davies said: "It is critical that our urban food systems become more innovative now to deal with uncertainty around food security in the face of climatic changes in the future. The diversity of experimentation and creativity in the online food sharing realm from Dublin to Dallas and from Dubai to Delhi is staggering, and the SHARECITY100 Database provides the first internationally comparative map of this emergent landscape." PROBE visitors will be able to explore SHARECITY100 and participate in debates about food sharing, food security, and swap an unwanted item for a desired one at the "sharing station".
Also included is research led by Dr Caroline Jagoe, an assistant professor in clinical speech and language studies at Trinity, and Lesley Doyle, Senior Speech and Language Therapist in Beaumont Hospital, who hope to help those with progressive neurological conditions affecting their communication. Our patterns of speech and the words and phrases we use have major social implications, they help us to connect with our friends and family members in a personalised way, and losing that ability, which is the case in diseases such as motor neuron disease, can be really problematic. "Message banking" is a method whereby people can make personalised recordings of themselves while they have a good quality of speech, and should their condition worsen, then have the ability to use their own unique recordings as a means of communication.
In a press release, Jagoe said: "The way in which we communicate is key to how we portray our identity and connect with others. Preparing for a possible loss of speech abilities is very challenging for people with progressive communication disorders."
"It is our experience that people who decide to engage in message banking feel an increased sense of control and value the opportunity to capture aspects of their identity as they 'bank' their unique ways of interacting with loved ones", she added.
At PROBE on Friday, project leaders will be asking people exactly which parts of their way of talking they feel make them who they are and what messages they would like to "bank".
The main goal of their research is to develop a message banking system for speech and language therapists in Ireland so it can be supported for all people with progressive neurological conditions affecting communication.
The evening, kicking off at 5 pm, will include music, talks, performances, films, food experiments and workshops. Some events require prior registration.