With Freshers' Week well and truly over, we can expect a shift in the kind of events taking place this week. Not only will we see freshers finally being able to move freely across Front Square without being inundated by eager society veterans, but we will also see the line-up for events beginning to form a more regular schedule. This does not mean, however, that we should expect anything less of what is to come.
The week will begin with the launch of Trinity College Students' Union's (TCDSU) "Know Your Union Week". If you have been thinking about becoming a class rep, or want to learn more about what your sabbatical officers can really do for you, this is the week to find out more, with a series of events happening throughout the week.
Moving further into the week, Marjane Satrapi visits the University Philosophical Society (the Phil) on Tuesday at 4pm in the GMB. She will discuss her career as a graphic novelist, illustrator, author and film director. Later that day, the Society for International Affairs (SOFIA) and PolSoc will be screening the first of the American presidential debates on Tuesday at 7pm in the Pav. Finger food and buzzword bingo await you on the night, so come along and witness the madness of the American Presidential election for yourself.
ADVERTISEMENT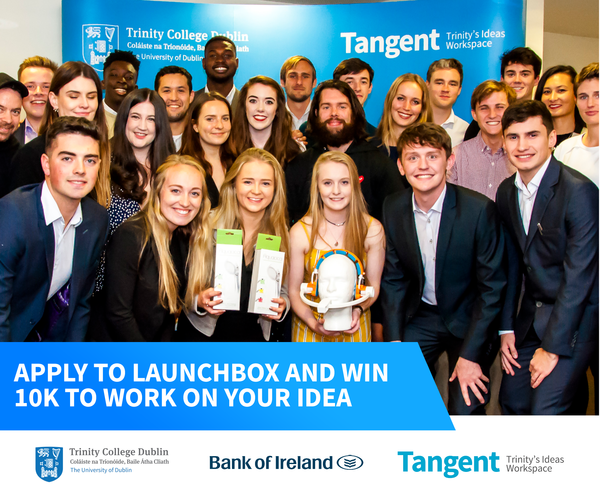 On Wednesday, Trinity Global Development Society welcomes Michael Doorly from Concern Worldwide. He will be speaking to the society about what it's like to work in a non-governmental organisation (NGO), discussing his personal journey in his career and answering audience questions. This is a must for those with an interest in international development, and for those who are undecided. The lavish food and drink reception to follow might act as an incentive to find out more! In his second address to Trinity students in one week, Dean Strang of Making a Murderer will return to visit the Phil at 12pm in the GMB, to hopefully give students a new perspective on his role as a high profile defence attorney. That night, from 8pm to 1am, DU History and DUDJ are offering us the chance to relive Italia 90, one of the most memorable sporting occasions in Irish history, in McGrattan's Pub.
On Thursday, Trinity LawSoc will host a workshop by Women for Election, a not-for-profit, non-partisan organisation aiming for a balanced gender quota in politics. The workshop will encourage female participation in society events and leadership positions in college life. This worthwhile event will be held in the Arts Building, Room 4050B, at 2pm.
Thursday will also present Trinity VDP's Intro Night, offering students the opportunity to familiarise themselves with the work of the society, and to see how easy it is for them to get involved. From the Camino to the Soup Run, and Jailbreak to Garda Vetting, this night promises to provide key information for those who are planning on getting involved in one of Trinity's most vibrant societies.
Freshers' Week may be over, but it seems that the opportunities for students to get involved in society life will continue to present themselves for many more weeks to come.