The Tiger Dublin Fringe Festival is in its 17th year and is as explosive and important as ever. With more than 65 productions and 300 performances, the choice for theatre enthusiasts and first-time attendees is staggering. Browsing this massive line-up can feel daunting in scope at times, but audiences will surely be satisfied with the artful exploration of current pressing issues.
This year has been filled with certain inescapable buzzwords: rising, centenary, rebellion. And while Dublin's Fringe also falls victim to the seemingly never-ending remembrance, artists thankfully find innovative ways to bring these themes to the stage. Traitor is That Lot's latest offering, which reflects on 1916 by switching between present-day Ireland and ten years in the future. In this way it can connect to a younger demographic, paying homage to what's come before by going forward and refusing to root itself strictly in our nation's past. It tells a story of a new revolution, the events that unfold when the outsiders find themselves in control and the costs involved in migrating from idealist activism to real politics.
While it may seem disconnected from the Rising, Collapsing Horse's retelling of The Aeneid actually looks at how we talk about history rather than the events themselves. The company go further back in time to revisit this epic, showing how myth and truth first derive their identity and power. It allows us to ask questions about our own origin stories, through the central characters' task of repeating a myth to keep it alive in memory. Doubt comes into play and gives way to a discussion on the complex relationship we have with our past today.
ADVERTISEMENT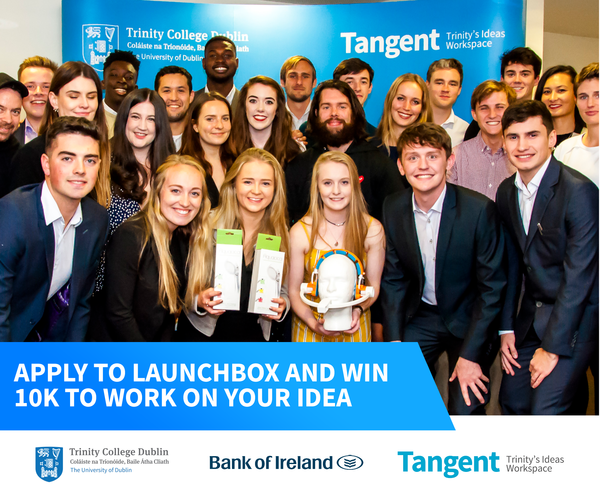 Technology is an ever-present part of our lives, but is still a subject that remains less-frequently explored in theatre. While it can pose a challenge to playwrights to incorporate what is quintessentially the present day into a form that dates back thousands of years, ignoring a part of the present can prove to be a greater mistake, a thought Override takes to its own visceral conclusion. In the play, a couple decide to escape the trappings of modern life and bring themselves closer to nature invoking the power of nostalgia.
It plays on contemporary fears of what feats we have achieved and what we can see coming on the horizon, yet warns of the danger of living in a near unattainable past. Because without all these easy distractions, the play asks where's the risk?
Tackling the subject head on is BlackCatfishMusketeer. Fresh off their successful run of LOVE+, the show's creators portray how love unfolds through screens and how technology has caused a ripple of change in how our romantic entanglements play out. The play is taking on the task of bringing the internet to the stage in all its bizarre, immersive and subversive glory. While some may think this pairing is too far-removed, it provides an intriguing concept that could prove to be informative even in the "information age".
The refugee crisis has been one of the most tragic ongoing catastrophes in recent memory, yet the issue has struggled to maintain the public's attention. The Dublin Fringe is providing a space for artists to talk about this pressing subject through a variety of new perspectives.
Theatre company Brokentalkers, for instance, visited a refugee camp in Berlin, and listened to the stories of the people they found there. Thus the play is born out of authenticity and respect, sticking to what it knows about ideas of ownership, class and insular worlds. The plot revolves around a stranger arriving at the wedding of members of two elite families on their private beach. Part of the text is based on real-life reactions to immigrants, based on fragments of interviews with members of the public, and holds a mirror up to the audience's fear of "the other".
This Beach emphasises the viewpoint of white privilege in its work, telling a story through their own experience instead of trying to force someone else's onto the stage
Taking a more direct approach is Megalomaniac مَهْووسٌ بِالعَظَمَة. It looks at the life of Noor, a Syrian immigrant in Ireland who achieves her dream of citizenship, gaining supposed-safety amidst her overwhelming concerns about family and war at home. Outlandish Theatre Platform's collaboration with Palestine's ASHTAR theatre adds another level to the play, and could prove to be a powerful meshing of ideas and experiences. It sets itself up to be an in-depth exploration of her world as she contemplates her life, the choices she is forced to make and the life-threatening ones she must consider. Through this the play attempts to show the cost of war to the individual, suggesting an explosive push and pull that is sure to captivate audiences.
These are just six of many new and exciting pieces of work coming to the Dublin Fringe, which will once again showcase Ireland's driving creative forces. Whether it is through gazing back to our country's past, considering the state of our society now, or even simply starting tough discussions, this year Fringe looks set to be a market for every contemporary interest.