It's the first Sunday of September and, after a four-month hiatus, Slam Sunday has returned to Dublin to deliver its monthly package of spoken word poetry. At around 6pm, I arrive at Filmbase in Temple Bar and join the queue. I am surprised by the diversity of the crowd that have gathered for this event. There are groups of giddy teenagers in high-top converse and sheer tights, there are college students with REPEAL hoodies and badges stapled on their oversized denim jackets and there are even a few older men and women who stand back a bit, apprehension lining their faces. It is easy to discern those that have been at a spoken word evening before and those who have not. I am one of the latter. I have been to the odd open mic night in my three years of college and thoroughly enjoyed the warm atmosphere and the gratifying tea and biscuits that were provided during the intermission. But this marks my first time at a Slam Sunday event, enjoying purely spoken word poetry. I have the jitters, and I'm not even performing myself.
In Dublin today, there are numerous spoken word events that take place on a regular basis, from Noise Upstairs and Flash Poetry Nights to the renowned Slam Sundays. Despite the disdain that spoken word evokes in academic circles and in the traditional establishment of poetry, the popularity of these events prove it is an art form that is undoubtedly well supported.
The night begins with host Aidan Murphy explaining the rules of the competition: 11 poets will perform in the first round, and five randomly selected judges in the audience will award each poet points based on the content of their poem and the strength of their performance. The final will be battled out between four of the best speakers, and cash prizes are then distributed after an intermission. Poems are restricted to three minutes each, and Murphy explains that the audience is expected to click their fingers whenever they hear an image or description that they particularly like or an argument that they strongly agree with it. He stresses the importance of our positivity and support. We roar before and after each contestant hops on the stage and click our fingers whenever a contestant falters or stumbles over a word. "It's a competition, yes", Murphy continues, "but what is most important for the poet is getting to perform and to practise, and we need to encourage that as much as possible."
ADVERTISEMENT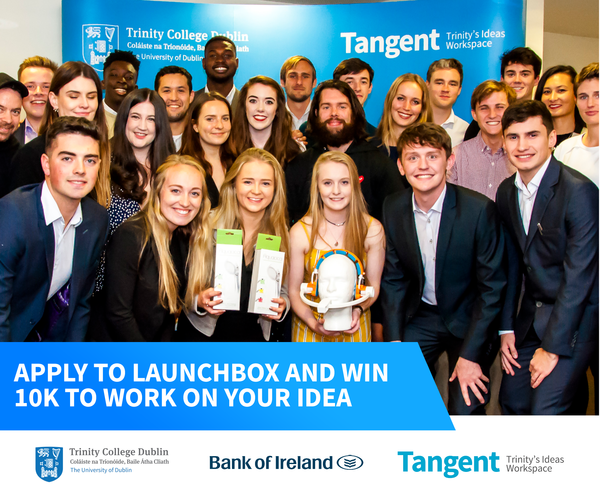 With that, the show begins. The first half introduces Melissa Ridge to the stage with her poem "Wings and Strings", an impressive meditation on women's rights in Ireland. Next is Elliott Furlong, with her poem entitled "On Flowers and Broken Things", a poem, she confesses "is about someone I don't really know, and I probably shouldn't write about, but I did". What follows is a visceral and deeply personal piece on an abusive relationship. Other highlights include Niall McArdle's colourful poem on clickbait and the disturbing effects of social media on our understanding of empathy and Leo Connell's hilarious "Dinosaur vs Art" poem. The majority of the speakers are young, between the ages of 18 and 25, and the themes that emerge in their writing are clearly ones that affect the youth of today. Sexuality, relationships and gender play a major role in the language of some poems, with mental health a recurring feature too.
The winner of September's Slam Sunday is Stan Notte, whose three poems are named after song titles by the likes of Fleetwood Mac and The Rolling Stones. Murphy takes to the stage again and, while thanking the audience for our support, proceeds to read out some of the comments we submitted at the intermission about our favourite speakers. "Relatable subject matter" is the most common submission he received. I think this perfectly sums up the reason slam poetry is experiencing such a resurgence today. It's still poetry, but instead of experiencing a poem alone, it requires you to become part of a larger human body, to forge a communion with the people sitting around you, to feel the room go still when something hits home a little too hard and to remind yourself that this is art and that all art reminds us that we are not alone.