If you've ever asked yourself "What do VDP actually do?" or "Which activity should I join?", tomorrow evening Trinity Vincent de Paul (VDP) will provide the answers at their annual intro night. The night will give activity leaders the opportunity to share the work that they do, and to inform potential members how they can get involved. While it can be daunting when you first sign up to hear about the many different things that VDP do, it can be equally intimidating to know which one would suit you best. Intro Night will quash all of these feelings, and offer students the chance to learn exactly how to get involved. Better still, students will hear directly from the people who run the activities what they have planned for the year.
Jailbreak, one of the better known activities, run in conjunction with Amnesty International, is where students raise money while simultaneously racing to a secret location. Trinity Club, one of the oldest clubs in VDP will also be introduced. Trinity Club is a club run for adults with intellectual disabilities and possibly one of the best, most heartwarming activities that students can get involved with. Soup runs are also scheduled twice a week, providing warm tea and sandwiches and friendly conversation to those living on the streets. There are also vast amounts of clubs run in schools in the surrounding vicinity during the week such as homework clubs, drama clubs, art clubs, music clubs and so much more.
VDP also works with an asylum-seeking centre very close to Trinity, doing homework and fun activities with the kids. VDP Panto Committee will also be present for Intro Night, showing us the magic that their cast and crew are going to need to help to bring Harry Potter and the Book of Spells to the stage this year.
ADVERTISEMENT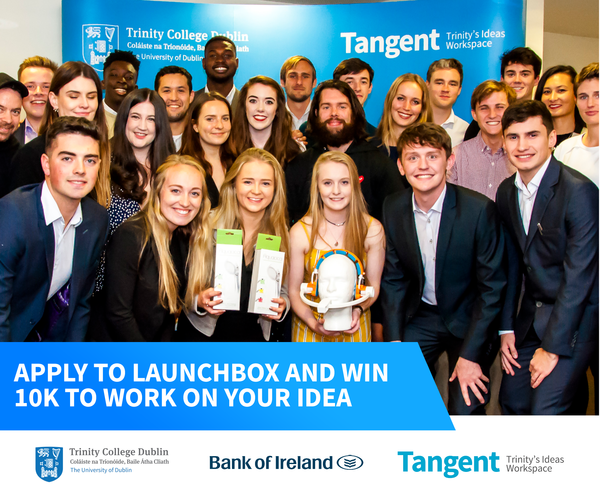 In one of their most popular annual ventures, VDP also walks sections of the Camino de Santiago to raise funds for worthy charities. Camino organisers will be present to tell you about how those involved fly to locations in Spain, and slowly but surely make their way to Santiago in what is usually one of the most memorable weeks of the year.
When each activity has presented their work to the group, it will then fall on the audience to decide which aspect of the society they want to get involved with. Each activity leader will have a handmade box for their activity in which students can express their interest by adding their email. With no limit, students can sign up to one or all of the activities offered, so don't miss out!
---
Into Night will take place in the ED Burke Theatre of the Arts Block tomorrow night at 7pm.