Vice-Chancellor of Oxford University, Louise Richardson, and filmmaker Lord David Puttnam receive honorary doctorates from Trinity in a ceremony in Trinity's Public Theatre.
Former Chief Nursing Officer with the Department of Health, Peta Taffe, and founder of Jones Engineering, Eric Kinsella, were also honoured today by Provost, Dr Patrick Prendergast and the Chancellor of the University.
Prof Louise Richardson studied history in Trinity and was made the Vice-Chancellor of the University of Oxford in January this year, the first female to hold the position. In a conversation with Prof Jane Ohlmeyer, Director of the Long Room Hub, this morning, Richardson referred to the Brexit vote and the election of Donald Trump as an "indictment" of universities.
ADVERTISEMENT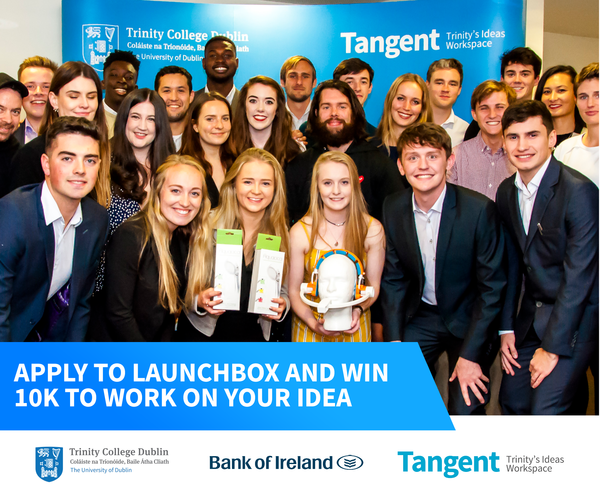 In her oration at the honorary degree ceremony, Public Orator, Prof Anna Chahoud, Chair of Latin, spoke about Richardson's "powerful advocacy for the humanities with an indefatigable defence human rights".
Also awarded today is independent producer and filmmaker, Lord David Puttnam, who has spent thirty years producing award-winning films gaining 10 Oscars, 25 Baftas and the Palme D'Or at Cannes, the most prestigious award given at the Cannes Film Festival.
Puttnam was elected to the Royal Irish Academy in 2015. He is the recipient of 45 honorary degrees from universities in the UK and around the world, and is currently the Chancellor of the Open University, a public online university in the UK.
Some of the most famous films Puttnam has been part of include Chariots of Fire, The Mission and The Killing Fields. Puttnam has contributed towards Trinity's Access 21 Programme, which explores alternative forms of teaching and learning through both research and collaboration with schools, and supports schools in building a college-going culture through mentoring programmes.
In her oration, Chahoud spoke of Puttnam as a "strenuous promoter of teaching at all levels", and about his contribution to education: "He has been a unique promoter of the Arts and Education in his country, in Europe, and in Ireland."
Founder of one of the most successful mechanical and electrical engineering groups, Jones Engineering, Eric Kinsella was also honored today at the ceremony. Jones Engineering operates all over the world, but Kinsella is also noted from his contribution to the education of engineers in Ireland and elsewhere.
"He invests in people of eminent 'technical skill and method' – in a word, 'quality'. He is equally aware that the construction of expertise and confidence required for the purpose must start at a young age", Chahoud praised in her oration.
Kinsella has continuously supported Trinity by funding undergraduate scholarships in engineering. Speaking about his donations Chahoud said that "his munificence extends beyond his own speciality", and it is "thanks to his and his wife's endowment, all our students can now avail of a new twenty-four-hour Study Hall in the Ussher Library".
Having had a transformative effect on nursing and midwifery in Ireland, Peta Taffe, was awarded a Doctor in Laws. The first Chief Nursing Officer with the Department of Health (1997-2001), Taffe made the policy decision to introduce degree entry education to nursing and midwifery and through the Order of Malta, where she is Dame Grand Cross of Honour and Devotion, has worked with services for pregnant women in Bethlehem and across the entire West Bank. Chahoud stated: "If you travel to the West Bank, you will hear touching stories of the Irish Matron who has given invaluable aid to the local communities over four decades at the Holy Family Hospital Bethlehem."