Former Director of Research and Innovation Dr Diarmuid O'Brien has been appointed to the role of Chief Innovation and Enterprise Officer. A role which will see him co-ordinate and promote a culture of entrepreneurship within Trinity.
O'Brien former role saw him responsible for the research development and contracts office as well as the office of corporate knowledge and partnership exchange.
Appointed to the new post of Chief Innovation and Enterprise Officer in 2016 O'Brien officially took on the role in January of this year. In an email to The University Times, O'Brien described the positions responsibilities as "including the development and enhancement of the innovation and enterprise mission for the university and leading out on the establishment of Trinity's Technology and Enterprise Campus (TTEC) at silicon docks".
ADVERTISEMENT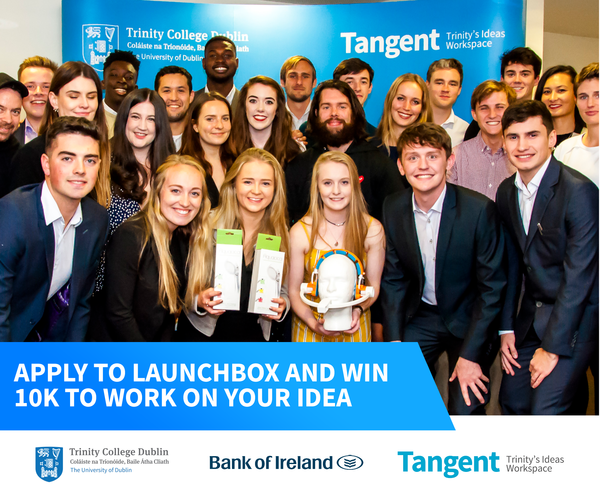 The College's innovation and enterprise mission is rooted in Trinitys 2014 – 2019 Strategy for Innovation and Entrepreneurship, in which Provost Patrick Prendergast said it "will further embed a culture of innovation and entrepreneurship right across the university".
O'Brien will head the future development of TTEC in Grand Canal Docks. This will see Trinity entrepreneurs set up in an area where leading technology companies such as Google, Facebook and Twitter, as well as local startups and venture capitalists, will be their neighbours.
O'Brien's new role follows on from last year's announcement that Trinitys proposed new business school would include an Enterprise and Innovation Hub. Construction of the business school and hub are set to be completed within the next two years. It is hoped that the hub will facilitate nurturing a Trinity in which entrepreneurship is a central value.
The hub will act as a focal point within which the various enterprise schemes currently operating in Trinity will connect and hopefully be expanded upon. On the announcement of the hub, O'Brien, then speaking to The University Times in his capacity as Director of Research and Innovation, that it would be "a business unit that brings together all of the innovation activity that we currently have in College".
For the last two years, Trinity has been ranked as the best university in Europe when it comes to producing entrepreneurs. In a press release announcing the ranking, while still in his previous role, O'Brien, said: "Trinity is proud that our graduates have once again demonstrated that they are the best in Europe at creating new businesses. The companies created by our graduates are creating hundreds of thousands of new jobs and changing the world."