Trinity has established a Sustainable Campus Advisory Committee to advise the Provost on sustainability, The University Times has learned, as part of a major effort to improve Trinity's reputation for sustainability.
The new committee, which will be chaired by Provost Patrick Prendergast, will see Trinity aim for membership of the International Sustainable Campus Network by 2017, a global forum that promotes more sustainable practices in universities.
The objective is one of many included in Trinity's first annual Sustainability Report, which contains a number of objectives on how to improve Trinity's record on a number of areas including waste, energy and water conservation.
ADVERTISEMENT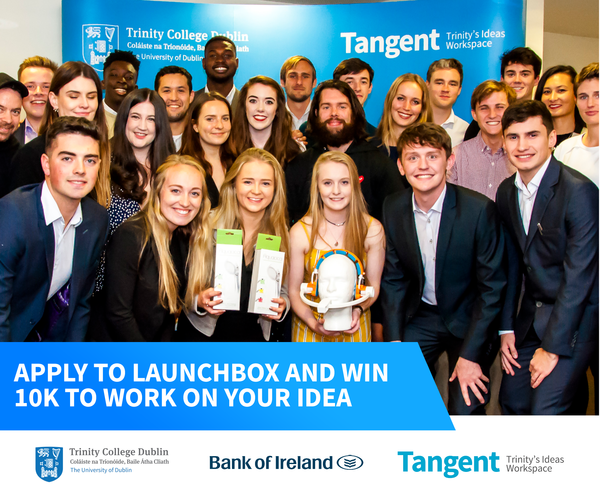 The report, which was submitted to the College Board in December, reveals that Trinity has made significant progress in recent years on sustainability. While Trinity has a 49 per cent recycling rate, falling just short of achieving a target of 50 per cent by 2016, waste has been reduced dramatically in other important areas.
Since 2011, the amount of waste recycled by Trinity has increased by over 50 per cent. However, the amount of hazardous waste produced by College has increased from 15,000 tonnes in 2004 to nearly 50,000 in 2015. This is well above the target of approximately 40,000 tonnes in 2020.
Trinity also aims to decrease its paper usage by 20 per cent by 2020, with numerous meetings, including of the College Board and Trinity College Dublin Students' Union (TCDSU), moving to paperless systems.
The report also finds that 95 per cent of staff and students now use sustainable transport for commuting. There has also been a 40 per cent reduction in paper use since 2011, in addition to there now being over 1,300 trees across university campus which represents an approximately 12 per cent increase from 2012 until 2015, while over the same period the amount of green areas on the College campus increased by 0.3 per cent.
Trinity is also trying to increase the use of renewable energy where possible, which currently accounts for 8.6 per cent of energy consumed. However, College had also hoped to have a two per cent year on year decrease in greenhouse gas emissions by 2020, and to have an 80 per cent overall reduction in greenhouse gas emissions by 2050.
Trinity first received its green flag in 2013, thanks to a 25 per cent reduction in water consumption, a large number of trees on campus and the scale of the College's "Green Week", among other factors. The award made Trinity the first university in the capital city to receive the Green Flag. Green Flags are awarded by An Taisce, the National Trust for Ireland, though the Green Campus programme which "rewards long-term commitment to continuous improvement from the campus community".
In the field of education, research and entrepreneurship, the College has also ran a number of broad curriculum courses in the area of sustainability, some of which include Planet Earth and the Idea Translation Lab. These broad curriculum modules are open to most undergraduate students opting to take a module outside of their own discipline.
Provost Patrick Prendergast has made sustainability a key topic of his tenure. In December, Trinity announced that it was to divest from its investments in fossil fuels following a student-led campaign. Writing for The University Times in September, Prendergast drew attention to the planned Engineering, Energy and Environment Institute, known as E3. "E3 will be unlike anything seen to date on the academic landscape and will put Ireland at the forefront of research and education that will forge the solutions to some of the world's most pressing problems", he stated.