In response to noise complaints made by on-campus residents about the Luas Cross City construction works, Trinity College Dublin Students' Union (TCDSU) will be requesting periods of no night-time works coming up to and during reading week.
The noise complaints from students have been ongoing since work started on the upper part of Pearse St, with complaints focusing on the noise from night-time construction work.
Speaking to The University Times via email, a spokesperson from Transport Infrastructure Ireland, Sandra Angley, has said that they liaise with TCDSU and Trinity on a "weekly if not daily basis". Despite this, the night works continue to disrupt students residing in on-campus accommodation.
ADVERTISEMENT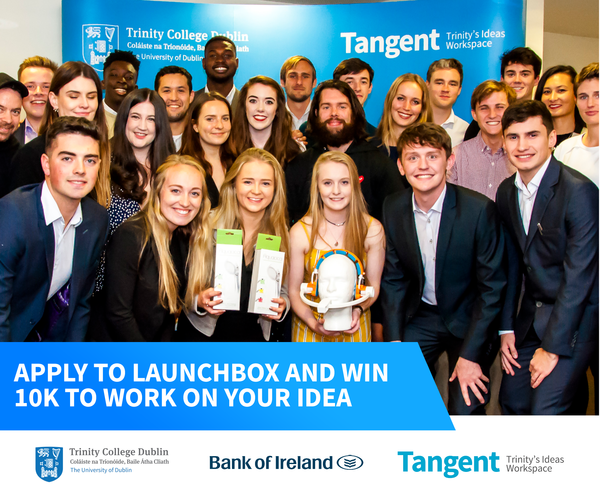 In an email to students on February 7th, Trinity's Accommodation Office told students living on campus that overnight works would be taking place between 7th and 9th of February. The work, taking place at the corner of Fleet St and D'Olier St, will involve "mechanical noise including road breaking machinery", the email said.
Noise from construction has been a long-term complaint for students living in Front Square, Botany Bay and Pearse St apartments, and this isn't the first time that TCDSU have had to intervene with the construction project on behalf of residents.
The Accommodation Office noted in the email that they have made Luas Project and Dublin City Council aware of the residential nature of campus.
Speaking to The University Times via email, President of TCDSU, Kieran McNulty said: "We've met twice and I am sent the list of when works are on – however these sometimes change day on day."
"The Luas Cross City project team tries to avoid night works where possible. This unfortunately is not possible given our scope of work" which must be completed by November and December this year, said Katrien Goossens, a representative of Sisk Steconfer Joint Venture Utilities Limited, speaking to The University Times via email.
Sisk Steconfer Joint Venture are the contractors for the current work on Pearse St. She explained that the construction schedule requires the closure of the pedestrian routes along with road closures immediately outside Front Gate.
When asked what measures may be put in place to address residents' concerns, Goossens described the process by which Dublin City Council supply permits dictating the working conditions that the construction sites must adhere to: "Works must only be complete during certain time frames and must not disrupt bus services." These conditions that the permit controls includes the monitoring of "noise levels from set receptors around the site, place acoustic barriers around the works area and limit noisy activities into short periods".
These conditions must be strictly adhered to. Deviation from these standards will result in the revoking of the permits and the inability to reapply for permits in the future. "We must monitor noise levels form set receptors around the site, place acoustic barriers around the works area, limit noisy activities into short periods", Goossens explained.
McNulty said that Sisk Steconfer Joint Venture had agreed to suspend night works the week before Christmas break and in the coming weeks he will requesting that works be suspended the week of and before reading week this semester.
Goossens reiterated that Sisk Steconfer Joint Venture regularly liaises with the TCDSU and has spoken to McNulty to discuss the matter. Regarding the multiple complaints, she stressed that the organisation maintains the lines of communication with College to ensure special care is taken around the various milestones on the academic calendar. "We are aware of the exam period from mid to late April to May and will factor that into our programme of works."
McNulty added that getting them to prevent works is difficult. "However, I will go out and picket if they continue night works outside Botany Bay/New Square and have told them as such", he added. "This has taken years – working all night during exam season is unacceptable."
Goossens has promised weekly progress updates to ensure residents and others affected by the matter are well-informed and up to date with future developments of the project.