For the third year in a row, Trinity has been ranked as the top European university for producing undergraduate entrepreneurs supported by venture capital, according to PitchBook, a leading private equity and venture capital research firm.
Trinity is one of two European universities to feature on the list with Queen's University Belfast the only new entry to the report from last year. While top in Europe, Trinity's ranking didn't rise this year, with the college remaining in 48th place.
PitchBook's list, which every year takes data from the ten-year period preceding it, is dominated by US universities. The ranking looks at the number of entrepreneurs produced, companies created and capital raised. However, Trinity has yet to regain the ground it lost when it dropped from 40th to 48th place in 2016.
ADVERTISEMENT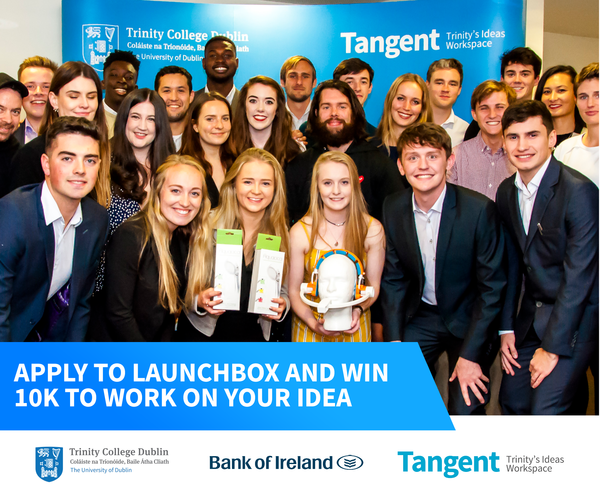 Over the last ten years, the College has produced 216 entrepreneurs and 201 companies, which is an increase compared to the 192 entrepreneurs and 180 companies produced over the ten-year period up to last year. The amount of venture capital secured by Trinity graduates going on to found companies has increased from $655 million in the period from 2006 to 2016 to $2.372 billion in the period from 2007-2017.
In the report, Pitchbook list factors such as elite programs which produce academically successful students but also explain that the location of each university has become a big factor with the top universities, such as Stanford and UC Berkeley, located "in the heart of the venture capital industry". Trinity's planned technology campus, which would be located in the heart of Grand Canal Dock, would seek to emulate these universities.
Part of Trinity's entrepreneurial success can be attributed to successful initiatives such as Launchbox, a three-month accelerator programme, which Provost Patrick Prendergast recently praised as a "cornerstone" of the college's entrepreneurial efforts. Startups that participated in the programme have created 62 full-time jobs while alumni from the first three programmes have raised over €3 million since 2013.
Equine Medirecord, an app which hopes to solves issue in documenting medical administration for racehorses, was announced as the winner of this years accelerator programme after weeks of workshops, planning and pitching. Runners up were The Marsh Sisters who produce their own marshmallows and Ticketchain who address issues in the ticketing industry by providing both the primary and secondary market for tickets to events. These companies have already received support large retail chains and companies such as Google.
Trinity also plays host to Blackstone Launchpad, an experiential entrepreneurship programme which is open to Trinity students, staff, faculty and alumni. It offers coaching to students as well as venture creation support. When the programme was launched, over 1,000 student entrepreneurs registered in the first three months and they have hosted over 100 events in their designated space in the Berkeley library.