Jemil Saidi, of Dublin University Harriers and Athletics Club (DUHAC), was tonight elected Chair of Dublin University Central Athletic Club (DUCAC), pipping incumbent Donagh McDonagh to the position by just one vote.
Saidi, last year's Vice-Chair, defeated McDonagh, a former member of the Dublin University Boat Club (DUBC) and chair of DUCAC for the past three years, on the 100th anniversary of DUCAC's foundation.
Saidi becomes the first student to serve as DUCAC Chair in its 100 years of existence, winning by 49 votes to 48.
ADVERTISEMENT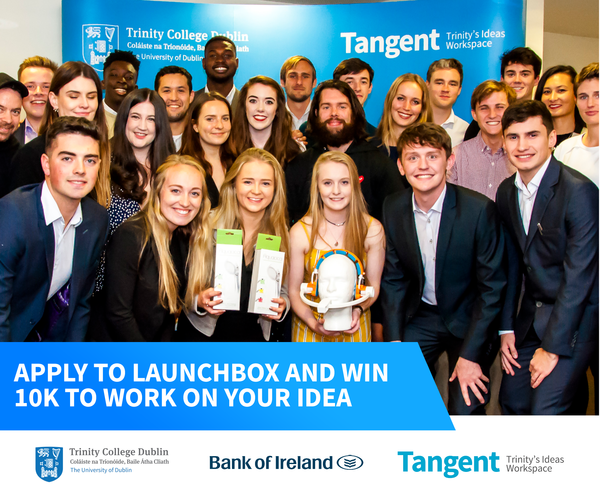 On a night that saw student members frequently locked in a dispute with McDonagh, Saidi ran on a platform of handing power of DUCAC over to students, as well as making the organisation more transparent.
In his speech before the vote, Saidi said: "Over the years, I've seen the student sports community excel- winning trophies and medals, striving each day to better themselves-but I've also seen how the student sporting community has struggled in their efforts to see active changes made on their behalf."
"I'm running for Chair in order to create a more transparent DUCAC, one that is answerable to the student", he added.
Saidi said he wanted to see "a DUCAC that not just listens to the student sporting community concerns and ideas but also takes action that benefits them. A DUCAC void of empty promises but a DUCAC that students can be proud of".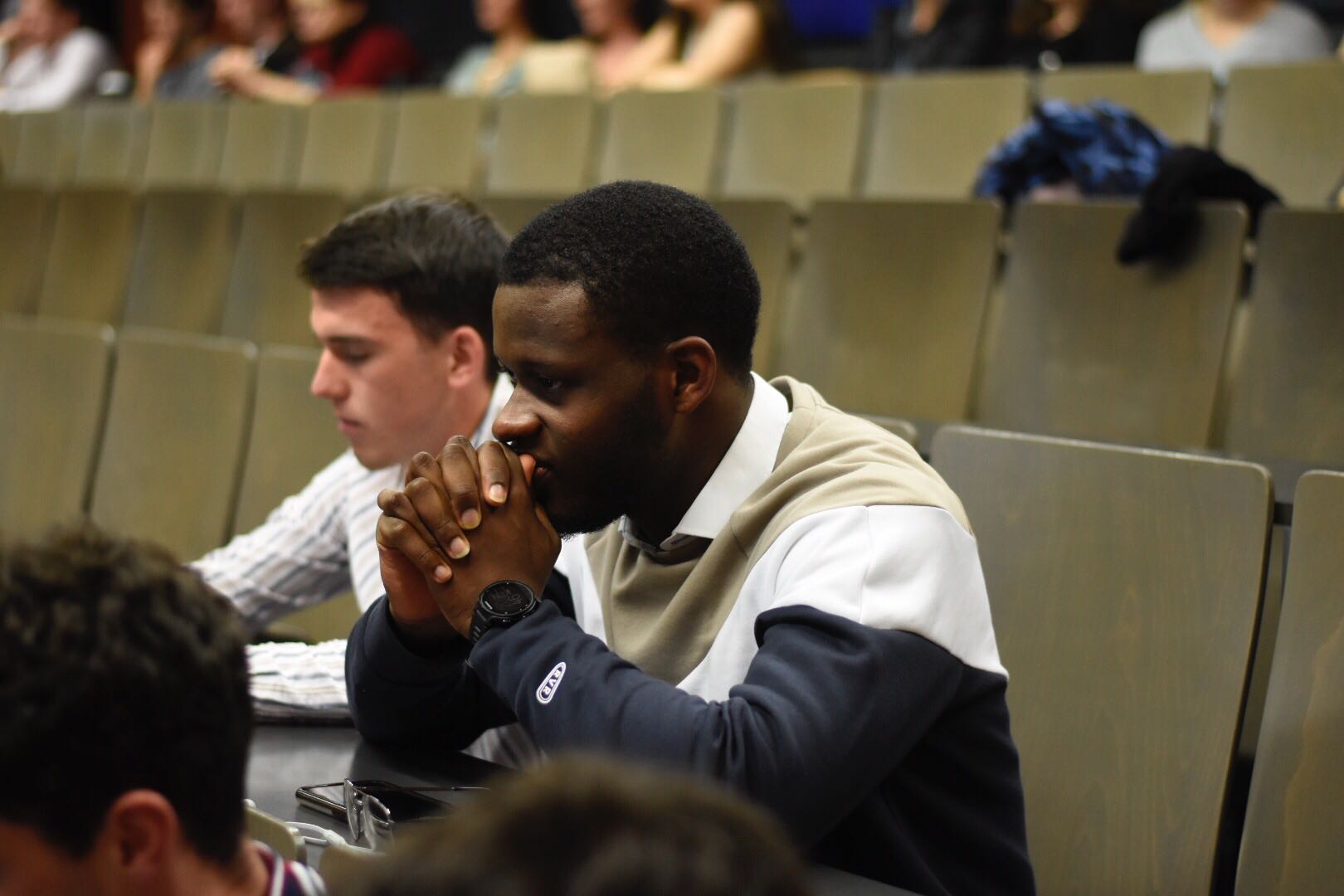 McDonagh, in his speech, warned against the possibility that DUCAC might be subsumed by any other College body. "Any attempt to interfere with DUCAC and its independence must be resisted", he said.
McDonagh also accused Saidi of failing to prepare adequately for DUCAC's 100th anniversary, a responsibility he was tasked with as vice-chair.
"He hasn't done it. He hasn't come up with a single plan", McDonagh said. "It's not enough to say 'I am the first student candidate, vote for me."
"I've been in DUCAC since the 1970s", he added. "I know the pitfalls. I know the difficulties."
Repeating a line he gave in 2016, when he was first elected, McDonagh referenced Ronald Reagan: "I will not exploit for political purposes my opponent's youth and inexperience", he said.
McDonagh exceeded the time allotted to speak before the vote by over two minutes. He was interrupted towards the end of his speech by several members present at the meeting.
Speaking to The University Times after his election, Saidi said "I'm over the moon", adding that "it's all down to the student population".
"It's nerve-wracking, and my heart is racing and I'm close to tears, but I'm genuinely, genuinely so grateful for the students voting me in. Like I said in my speech, DUCAC wouldn't exist without the students."
"I'm just grateful for them, and I hope that I can do right by them over the next three years, and make changes from day one for the students ", he added.
All of the other races during the evening were uncontested. David John Neill, a member of DUHAC, was elected vice-chair of DUCAC, replacing Saidi. Rory Clarke, a member of Dublin University Football Club, was elected to the role of junior honorary treasurer. Susie O'Neill from Dublin University Ladies Boat Club was elected secretary of the organisation.
Cyril Smyth was re-elected as Chair of the Pav, and Brendan Leahy, Sharon Campbell, PJ McGrane, Laura Brennan and James Bryant were appointed Pavilion members.
Tom Cole, Sean Clarke, Sarah Rourke, Aine Castles and Jessica Gorman were elected club representatives.
---
Emer Moreau, Ella Connolly, Barry Murphy, Faye Curran and Donal MacNamee all contributed reporting to this piece.