Rooms in Trinity Hall's new accommodation development are projected to cost around 18 per cent less than those already on the site.
College is aiming to submit the first draft of its plans for the new complex this autumn, and hopes to deliver a final draft in January. The complex could contain up to 350 beds, depending on planning permission.
Speaking to The University Times, Trinity's Dean of Students, Kevin O'Kelly, said that rooms in the development, which will see students sharing bathrooms rather than having ensuites, will be almost 20 per cent cheaper than the rooms currently in Halls.
ADVERTISEMENT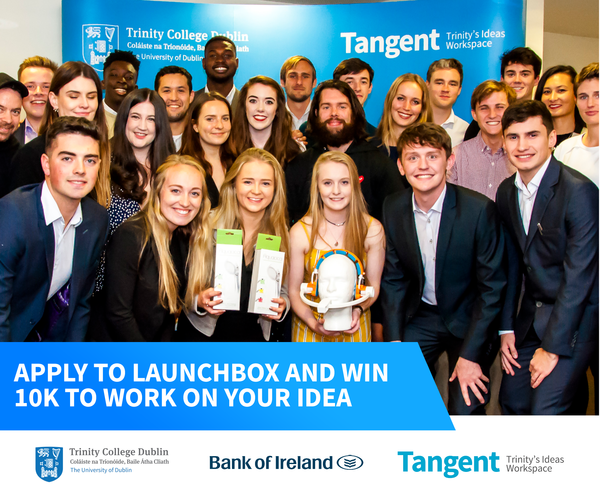 A decision was made at College Board to make the accommodation as cheap as possible, O'Kelly said. "The mandate from Board was to see how low we could go with the rent."
A single ensuite room in Halls for the 2018/19 academic year cost €198 per week. If the new rooms were available this year, they would have cost €161 per week, though because the price of the accommodation is linked to inflation, the price tag on a room will likely be higher when the complex opens.
"If you're going to make the rent cheap, the cost of the build has to be cheaper", O'Kelly said. "And we don't want to go with a cheaper quality, because we're in it for the long haul, so we looked at shared bathrooms."
"While students were clamouring for cheaper accommodation", he said, "there seems to be a line that they won't cross – and that's shared bedrooms".
A student survey found that "students didn't mind sharing bathrooms [but], they did mind sharing bedrooms, so we went that route", he said. "We're building half the number of bathrooms, so you save on space, so we're getting more bedrooms in."
The College currently plans to build three bathrooms for every six to eight beds in the complex.
The College is working with residents of Temple Rd to ensure minimum disturbance to locals during construction, and to avoid conflict over planning permission in the future. In the past, residents on the road have registered noise complaints associated with the complex.
Alongside the new flats, College hopes to build two new classrooms in the Dartry complex to cater for field trips to the botanical gardens and arboretum there.
While some trees will have to be felled during construction of the new flats, O'Kelly said that the College has committed to planting three young trees for every one tree cut down.
Halls houses around 1,000 students during term time. Trinity also leases accommodation complexes in Binary Hub and Kavanagh Court.
O'Kelly said the accommodation in Trinity's new Printing House Square does not follow the same shared-bathroom model as the Dartry development, because the apartments are used as short-term tourist accommodation during the summer.
"Summer use is really important to the business model … tourists don't want to share bathrooms", he said.
In Dartry, flats are rented to language students during the summer months.
Earlier this year, The University Times reported that 93 per cent of purpose-built student accommodation built in Dublin since 2016 costs €840 per month or more. Almost all of this accommodation was constructed by private accommodation companies rather than colleges.