Trinity students have set up a new group to fight for rent strikes, hitting out at Trinity for its approach to student accommodation and calling for a "campaign that revives the spirit of Take Back Trinity".
With Dublin's student accommodation crisis rarely far from the headlines, the group, called Cut the Rent, set up today and launched a Facebook page to promote the idea of rent strikes. The group hopes to represent a "united front of tenants, activist groups, political parties, and other sympathetic organisations".
The group has set up in response to widespread hikes in the cost of student accommodation, after reports in the summer that every college in the country had hiked the price of its student accommodation for the year.
ADVERTISEMENT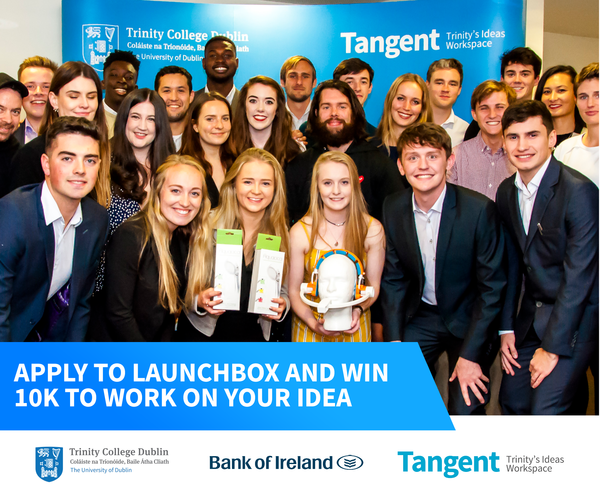 In a press statement, Aisling Shanahan Daly, one of the founders of the group and a member of Trinity People Before Profit, said: "A rent strike is an example of a necessary escalation around the issue of rising rents that would be highly effective if done properly and politically galvanizing."
"We need a campaign that revives the spirit of Take Back Trinity", she said, "one that allows us to collectively envision and fight for a better future for ourselves as students".
Michael McGrath, another founding member and a resident on Trinity's campus, said that "Trinity is taking advantage of the city's wider housing crisis to demand higher fees for an unimproved service".
"They exploit our stress to extract more profit, often from students who must then work longer hours to the detriment of their academic life. It's simply not good enough."
Trinity has put in place price increases on its student accommodation in recent years after a decision made at the College's Finance Committee in 2017. A room in Goldsmith Hall costs €389 more than it did last year.
Conor Reddy, a veteran campus activist and a member of Dublin's Take Back the City activist group, said: "Faced with high-rents, poor conditions, delayed adulthood and more recently, nightmarish co-living proposals, young people have most to gain by taking action on housing."
"The student accommodation crisis, as an aspect of the housing emergency, could be the spark to re-ignite a radical housing movement that wins for students, young people and everyone else in need of decent housing", he said.
In recent years, the Union of Students in Ireland and Trinity College Dublin Students' Union have placed the student accommodation crisis at the centre of their agendas. In May 2019, a small cohort of students joined a crowd of 2,000, demanding government action to solve the country's crippling housing crisis.
Last year USI decided that, instead of its annual pre-budget march for education, it would march for student accommodation as part of the Raise the Roof protest.
The Raise the Roof march, held on October 3rd last year, march drew 3,000 students to Leinster House to meet the national rally. Protestors demanded action be taken to tackle the housing and homelessness crisis.
Trinity College Dublin Students' Union (TCDSU) drew a crowd of 400 in Front Square to assemble before joining the national student march for housing.
At the launch for the Raise the Roof campaign, run by the National Coalition for Housing and Homelessness, USI, Trinity College Dublin Students' Union (TCDSU), the Graduate Students' Union (GSU) and Take Back Trinity pledged their support for the campaign for better housing.
In July, The University Times revealed that less than seven per cent of purpose-built student accommodation developed in Dublin since 2016 is available for less than €840 per month.