Trinity has risen into the top 100 in the QS Graduate Employability Rankings, sitting at 92nd place for 2020.
The rankings mean College remains the second-best Irish university for employability, after sitting in the 101st-110th bracket last year.
University College Dublin was the best college in Ireland for employability both this year and last, now sitting at 78th.
ADVERTISEMENT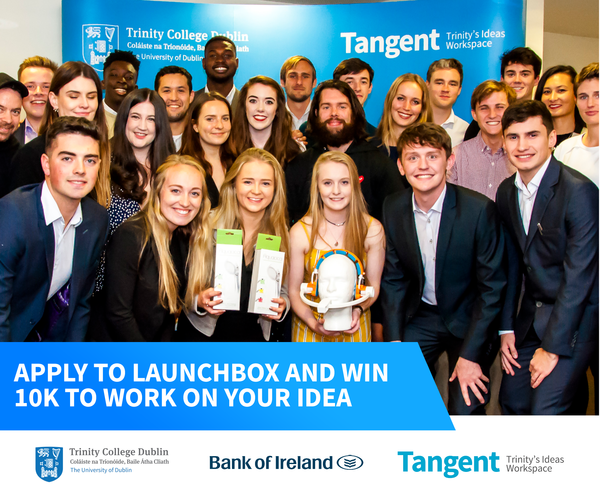 The University of Limerick was the third-highest Irish university in the rankings, in the 201st–250th bracket, followed by University College Cork and NUI Galway in the 251st–300th and 301st–500th brackets respectively.
Dublin City University ranked 19th in the world, and first in Ireland, for its graduate employability rate – one of the five criteria measured by the rankings. It was placed in the 301st–500th category overall.
The rankings are compiled by weighting an institution's employer–student connections, alumni outcomes, employee reputation, partnerships with employers and graduate employment rate.
Trinity's graduate employability rate is 92.8, while the alumni outcomes was rated at 92.6. Employer reputation was given a rating of 48.2.
The highest ranking third-level institution in the employability rankings was Massachusetts Institute of Technology (MIT), which also topped the QS World Rankings this year.
This year, Trinity continued a recent downward trend in the QS World University Rankings, falling from 104th to 108th.
College also fell 44 places to 164th in this year's Times Higher Education World University Rankings.
In response to this decline, College called for a national strategy to improve the state of Ireland's universities in such rankings.
In a press statement at the time, Dean of Research Linda Doyle described the ranking as "an undoubtedly disappointing result" and said that "higher education rankings need to be made a national priority as other countries have done".
"Looking at the scores behind the rank, our performance is steady", she said. "However, this is not good enough in a world that sees many of our global competitors improve their scores through focused and sustained investment by their governments."
"There is no denying that continuing underinvestment in university education and research in Ireland is catching up with us", she added.
Last week, the Irish Times reported that Trinity spent over €250,000 on business-class air fares over the past year. College also brought in €13 million from student accommodation last year.
Ireland's third-level institutions have been lobbying for increased government funding for several years, with the Irish Universities Association (IUA) launching an official campaign, Save Our Spark.
In a press statement last year, Jim Miley, the Director General of the IUA, said: "Our universities are where the Irish spark burns brightest and the key to protecting that spark is securing better state funding. The Government simply can't continue to ignore this crisis."
Speaking to The University Times in March 2016, Rankings Editor of Times Higher Education Phil Baty said that "money talks, money's important, and there is a sense, I think, where universities that we can see are starved of funding or lacking sufficient funding to stay competitive are suffering in rankings".