On a blustery Wednesday evening in Grangegorman, Trinity Camogie showed grit to take home a 3-15 to 0-5 win against Technological University Dublin (TUD) – Trinity's second win from three matches in the CCAO 3rd Level League Division 3.
Trinity set the tone early with a goal scored almost immediately from the throw-in. TUD were caught flat-footed as Trinity stormed into their half. Laura Stack's looped shot fell just below the crossbar and into the net to put Trinity three points up within the first minute.
TUD responded with a point, and held their own as the match progressed. Both sides were aggressive in defence making opportunities scarce after the eventful opening couple of minutes. Trinity's Lizzy Murray came close to breaking the deadlock, her shot, after a long solo run, ricocheted off the TUD posts.
ADVERTISEMENT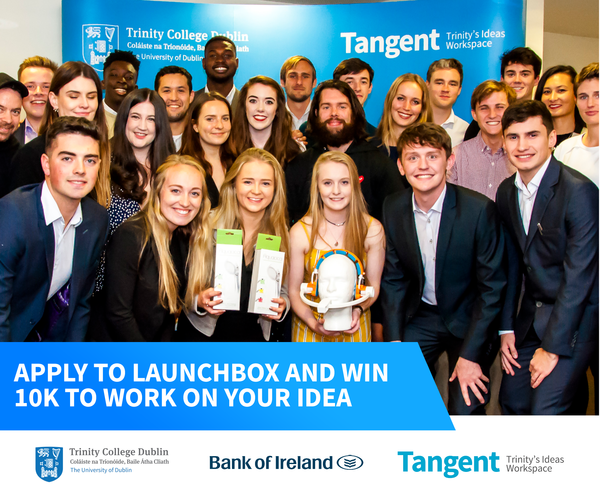 TUD tried to gain some momentum, taking on shots from range. Ultimately this approach failed – Trinity's intensity in the tackle proved too much for the home side.
Despite another TUD point narrowing the gap to three points, Trinity continued to assert control on the tie. Laura Stack struck a difficult shot on the move which saw the sliotar sail over the goalposts.
Trinity's play improved exponentially as the half came to a close. Aoife Mahon made a run from Trinity's half, and found an unmarked Molly Walsh in front of the goal. With the Trinity forward bearing down on goal, TUD recovered quickly to prevent a clear shot. Walsh still managed to create enough space to flick the sliotar over the crossbar to keep the scoreboard ticking over.
Another goal came when Aoife Stack made a run down the line before lobbing into the crowded area in front of the posts. Eimear Keoghan collected the sliotar and wasted no time in whipping it into the net.
As the second half got underway, Trinity – uncomfortable with the score line as it stood – looked hungry to add to their lead. Trinity's intensity suffocated TUD, who struggled to mount any cohesive attacks.
Laura Stack was a key player for Trinity in the second half: her confidence in possession wreaked havoc for TUD's defense, and kept the Trinity scoreboard ticking over.
TUD finally found an opportunity for a shot on goal but an excellent reflex save by goalkeeper Claire McNamara parried the shot away to safety.
Disillusioned with the tie, TUD heads dropped as even their coaches on the sideline went quiet. Trinity showed off their superior fitness, and remained relentless until the end of the game. Stack left the result in no doubt when she ran through two exhausted TUD defenders before firing in a final goal.
The final score will give Trinity a surge of confidence going into the rest of the season – they showed a ruthlessness up front and an intensity in the backline that will serve them well.