Trinity's men's basketballers fell to a frustrating loss last night in the Sports Centre, losing out by a single point to Ongar Chasers, with the match ending 65-64.
Coming off a solid 20-point win against Templeogue in the opening match of their Dublin Men's Basketball Board Division 3 campaign, Trinity's performance yesterday was marred by ill-discipline, allowing Ongar to maintain their early lead throughout the match.
Trinity looked sluggish in the opening period, quickly falling behind and committing absent-minded fouls. Coach Luke Rock called a quick timeout after noticing the sloppiness.
ADVERTISEMENT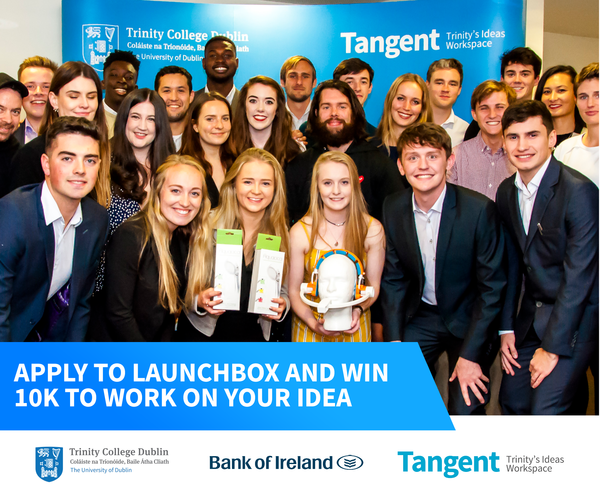 Looking more alive, Trinity began playing proper basketball. In defence, Coogan made a fantastic steal and then drove the ball down the court before offloading for an easy two points.
As Trinity settled in, they looked clinical on offense – ball movement was rapid and screens were being used effectively to create openings. However, the game remained close. Trinity were punished for giving up fouls. Ongar were clinical in dispatching resulting free throws, keeping the score neck and neck.
At the start of the second quarter, Trinity looked to take control of the game. Sam Wolfram took it upon himself to give his team a boost, making a tough shot off the glass, before drawing a foul for a three-point play. He went on to score the next five points for Trinity.
Despite Wolfram's efforts, the game remained firmly in Ongar's control. The away side continued to break through Trinity's defence and score easy points from within the key. After going down by eight points, Rock called a timeout.
Rock adjusted his team's defensive setup, with Trinity switching from man-to-man marking to a zonal arrangement. This helped neutralise Ongar's close-range game and forced them to make outside shots.
But Ongar still led by 10, and Trinity frantically looked for a passage back into the match. Clément Gabriel made tough shots in the key followed by a superb bounce pass to the open man on the transition for the easy lay-up. By the half-time whistle, the momentum was back with Trinity, having cut the deficit to five.
The pace picked up in the second half as Trinity's point guard, Louis Siebenaler, injected some energy into his team, crashing the boards and pushing the ball up the court on the transition.
Yet Trinity continued to miss open chances: Robbie Fidgeon Kavanagh, usually so sharp from outside the three-point line, struggled with his long-range shooting.
Each looked to pull away, Trinity and Ongar spent the quarter trading baskets. Going into the final quarter, Ongar held a six-point advantage.
As the final quarter got underway, it looked like Trinity had at last found their rhythm. After a couple of unanswered free throws and a massive three-pointer by Siebenaler, they had clawed the game back, within one possession of their opponents. A timeout was called by Ongar after Fidgeon-Kavanagh drilled a three to break out of his cold spell.
Excitement filled the Sports Centre as both teams cranked up the intensity. The game needed someone to step up and take control, and it was Ongar's point guard, Gabriel Calapista, who did it, carrying his team in the latter stages and racking up 10 points in the final quarter. His speed and athleticism were difficult to stop as he flew past the Trinity defense.
With 15 seconds to go, Trinity were down by four points when Calapista scored a clutch three-pointer. Deciding to try and force a turnover rather than intentionally foul, Trinity pressed in the backcourt. With Trinity desperate to secure possession, Ongar played keep-ball as the clock dwindled down precious second by second.
Finally winning the ball back, Trinity had one and a half seconds to upset the odds. It would have taken a miraculous half-court attempt to win the game, and unfortunately for the home side, it was not to be. The buzzer sounded, confirming a defeat for Trinity by the smallest of margins.
Reflecting on the performance, Trinity will be extremely disappointed – there is no doubt that the home side were the better team. Ongar relied on two of their key players to carry their challenge. For Trinity, it was an inability to capitalise on open shot opportunities that ultimately cost them the game.
Looking ahead, Trinity will look to return to winning ways when they face Liffey Celtics Basketball Club in two weeks' time.
Correction: 20.37, October 5th, 2019
An earlier version of this article incorrectly stated that this encounter was Trinity's first league match of the season. In fact, it was their second.